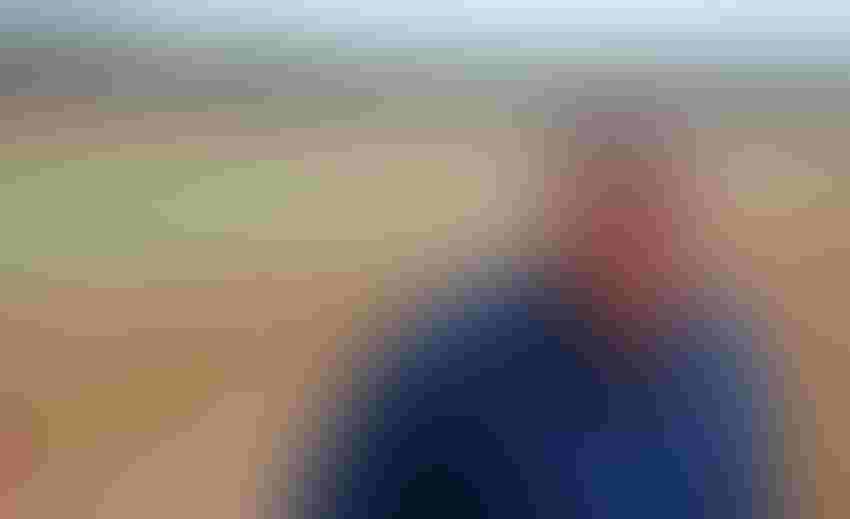 Graham Ginn grows about 1,200 acres of corn, peanuts and cotton in Calhoun County, Ga.
Mix a strong desire for farming with equal part academic tradition, let it age in south Georgia for a while, and you'll get someone much like Graham Ginn.
Earlier this year, Ginn, 39, sat in his parent's home in Calhoun County, Ga. His family's home was still in the process of being repaired due to damage sustained by Hurricane Michael's mega swath across the region almost four months prior.
He had immediate and long-term concerns regarding his future as a farmer. What once was a clear-vision drive for farming now tainted by a natural disaster that dropped the agricultural industry hard on its backside in this part of southwest Georgia.
Ginn learned how to farm from his daddy, Mike, but Mike did about all he could to dissuade Ginn from becoming a farmer himself. He knew the risk. The Ginns have farmed in the area for four generations. Mike learned to farm from his father, Lige, and mother, Annie Laura, who Ginn said taught them all how to live right.
Ginn's mother, Ginger, is a lifelong educator and is well-known in the county for it. Ginn's parents wanted him to get the best education he could and look off the farm for professional security. So, he did.
Getting Results
Ginn made good in school, college and graduate level both. Career moves and opportunities off the farm were pursued and a successfully made. But the path, though zigzagged, led back to its beginning, where a 10-year-old boy once drove trucks and tractors, not for fun with Mike, but for real farm work. Four years ago, he made the decision to leave industry work and become a fulltime farmer. The opportunity was there. He was married with two children. He had the chance to start renting and working land from his father-in-law, Tom Jackson, and from others.
Ginn grows about 1,200 acres of corn, peanuts and cotton in Calhoun County. He has used his education and experience to introduce more precision technology and data collection to the operation, which is his way to finetune an operation. He jokingly said his father does the finetuning on the land he farms by sticking with his decades of handwritten notebooks. It's just two different ways to go about getting results.
For many farmers Ginn's size and in his situation, the 2019 row crop season will have to hit on all cylinders with few misfires, whether manmade or natural. Stubbornly stagnant commodity prices continue to tether growers to troubled financial bottom lines for another year, couple that with unfortunate outcome of 2018's harvest for much of the state's cotton crop (as well as vegetables, peanuts, soybeans and pecans).
Ginn averaged 640 pounds of cotton per acre in 2018, less than half the crop's potential prior to the storm. Some irrigated cotton ended up only 400 pounds per acre. All of his cotton was harvested after Michael. He was picking three-ton peanuts before the storm and was a third into peanut harvest when the storm hit, which knocked that average back to about 5,000 pounds per acre for the rest of his peanut harvest.
No one can predict or prepare fully for large-scale natural devastation. No crop insurance, farm policy or disaster aid can make you whole; a year with great yields and good weather will always be better and preferred. Irrigation can guard against drought, but it can't stop a hurricane. A well-made calculated risk, or gamble, doesn't mean much when the whole casino or game gets blown away in a few hours, along with a year's worth or more of resources tied up in the wager.
Reality Check
Hurricane Michael was the sort of thing his daddy warned about, the event, much like the multi-season droughts farmers could do little about three decades ago. Technology, irrigation, better varieties, better practices, better data, using data to better place and use inputs can't stop a Category 5 hurricane from entering the Florida Panhandle Oct. 8 and push into your life. That is a reality check.
Ginn isn't alone in his situation or concern. Growers like Ginn in the region, those diverse in crops but smaller in acreage and who rent most of the land they work – family land or otherwise -- know that if there is a wash in the road or a bridge out somewhere in the distant fog of 2019, their course will hit it sooner than some others without much left in the tank to jump the gap.  There's no cushion for another blow.
Later in the day, Ginn met up with this wife, Julie, and their children Jackson, 14, and Anna Grace, 12. Both children do well in school and are athletic, respectful, quick to smile and easy to talk to. They are being raised on a family farm with history and tradition. Jackson is driving trucks and tractors, not for fun with his dad, but for real farm work, including planting last year and this year. The flame of hope gained some oxygen when Ginn got around them, hope that 2019 will end better than 2018. What else can you expect? You either get to farming or you don't.
Ginn's getting land ready and corn planters are easing up to fields right now. Farmers and lenders make calculated bets, lean on relationships and play with odds like they've never done before. Will it be the final bet for some? Maybe, or maybe it'll be the move that turns the whole thing around. So, you renew your faith, check the mirrors, stare ahead and drive.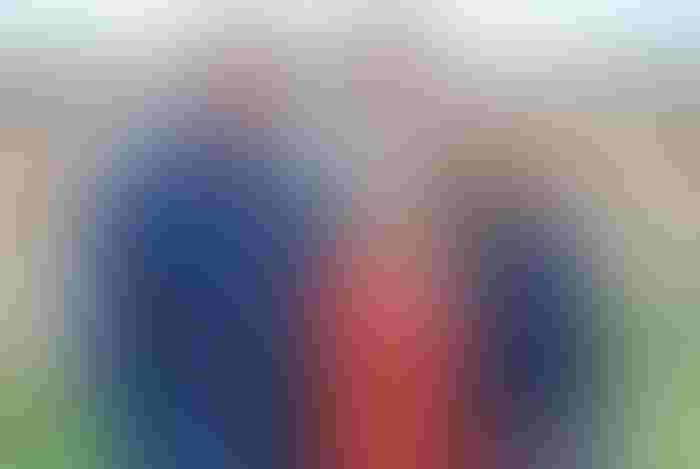 Graham and Julie Ginn with their children Jackson, 14, and Anna Grace, 12.
Subscribe to receive top agriculture news
Be informed daily with these free e-newsletters
You May Also Like
---