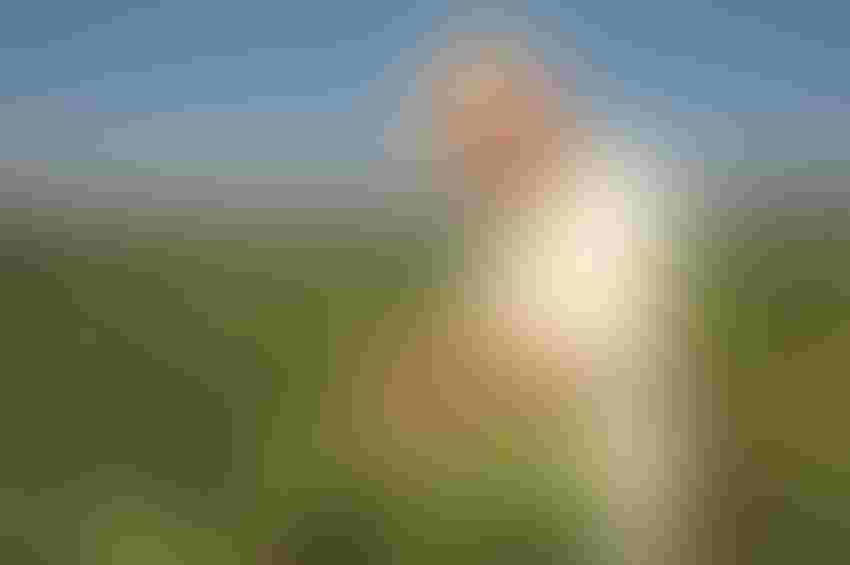 In 1959, Fred Bourland, took a class in plant breeding, 50-years later he is one of the cotton industry's premier cotton breeders.
Fred Miller
It is said that if a student at the University of Arkansas can hand-pick cotton faster than Fred Bourland, he will write your dissertation.
As a cotton breeder at the university, Bourland has hand-picked a lot of cotton and helped develop several successful varieties. He has written no dissertations for students.
In a recent web presentation, Bourland spoke about his perspective of 50 years of breeding cotton.
"In September 1969, I experienced two life-changing events, really very close to each other," he said. "On a Saturday I got married. The next week the fall semester began."
He had a plant breeding class that semester and even read the chapters his professor did not assign.
"It was a pretty good clue to me that I had an interest or might have an interest in cotton plant breeding," he said.
In 1973 he earned his master's degree from the University of Arkansas and his Ph.D. from Texas A&M in 1978. He then bred cotton at Mississippi State University before coming back to the University of Arkansas in 1988 where he remains today.
TECHNOLOGY
"A lot has changed in that 50 years besides just the color and density of my hair," he said jokingly before pointing out the substantial evolution of plant breeding during those years — including changes in technology and legislation, in addition to the plant itself.
Summing up the changes in technology he used one word — computer.
"There were no personal computers in 1970," he said. Everything was done by hand. Data was collected and entered by hand. Calculators were used for mathematics, but sorting and cataloguing data took a lot of time and effort.
"We were operating in the Dark Ages," he said. "The technology we had in 1970 was very similar or about the same as it was in 1920 when cotton breeding began here at the University of Arkansas."
LEGISLATION
Bourland noted that in 1970 the Plant Variety Protection Act was passed in Congress. The PVPA provided legal intellectual property rights protection to plant breeders.
"It allowed them to protect their varieties, which allowed them to make a lot more investments into plant breeding," he said. It also allowed breeders to make wider crosses, according to Bourland.
Around the same time, Cotton Incorporated was established. The Cotton Research and Promotion Act established a checkoff program, which provided funding for local, state and federal research. It continues to fund cotton research programs even as state funding for breeding programs has been drastically reduced.
"In 1970 we had seven cotton breeding programs, just in the Mid-South region," he said. "Now we have three."
Bourland also pointed out legislative changes relating to crop protection chemicals. "We've got a lot more regulations associated with the environment," he said. "A lot of these restrictions are good, but all of them cost time and money; they, to some extent, handcuff us."
IN THE FIELD
Understandably, as a cotton breeder, the majority of Bourland's presentation focused on in-field changes.
"We still have the same karyotype. The chromosomal structure of Gossypium hirsutum is the same as it was in 1970," he said. "We have similar inheritance patterns."
However, over the years linkages have been broken (e.g., fiber yield and fiber quality), genes from other Gossypium species have been introduced into the plant, as have transgenes from unrelated species. Molecular markers can now be placed into the plant, genome selection is used regularly and there is a greater understanding of gene action.
"Cotton genetics has not changed, but our understanding and use of plant genetics has changed considerably," he said.
Plant development has changed as well.
"Particularly in the 1970s and 1980s, we went through a whole litany of different morphological traits," he said. "Most of these were directed toward host plant resistance."
These included nectarless flowers, open canopy, high-glanding vs. glandless, and smooth-leaf vs. hairy leaf, among others. Other plant changes included fewer vegetative branches and lower, more uniform plant density.
Vacuum planters eliminated plant thinning, irrigation and irrigation efficiency increased, plant growth regulator use increased, as did the monitoring of plant development.
"I was very fortunate to be involved with a team here at the University of Arkansas that developed the COTMAN program," he said. "This included Drs. Mark Cochran, Derrick Oosterhuis, Phil Tugwell and myself.
"It's really a system built upon reading the fruiting of the plant and then responding to that. So with these devices we have a lot better handle of what's going on in the plant throughout the season."
COTTON PESTS
"Today we have less seedling disease," Bourland said.  "In fact, even up into about 1990 I could very confidently walk into a field of seedling cotton pull up a plant and show you some lethal disease. That's not true anymore."
He believes it is because of great seed treatments that have built resistance to diseases like bacterial blight and verticillium wilt. Resistance to nematodes is holding, as well.
In the early part of his career, the boll weevil was endemic in the South. Producers were spraying 10 to 15 times for the weevil and knocking out beneficial insects. Cotton pests like the budworm and bollworm would explode because there was nothing to feed on them, according to Bourland.
"We didn't worry about plant bugs," he says. "The reason we didn't worry about plant bugs was because when we sprayed for weevils and worms there weren't any plant bugs that could survive the sprays for those two other insects."
Since the boll weevil has been essentially eradicated and cotton is now equipped to fight worms, producers have cut their pesticide use substantially.
"I grew up on a cotton farm in northeast Arkansas," he said. "The last year I was actually on that farm was 1966. I never recall spraying a herbicide.
"At that time, all of our weed control was mechanical control, hoe, hoe hoe… Now our management system is dictated by trace genes and herbicides… We really do a good job with controlling grasses."
However, Palmer amaranth and a few other weeds have built up resistance to herbicides and producers use a range of products to combat them.
In the span of his career, Bourland has observed three yield plateaus. Through coordination and use of technology, researchers have pushed through those plateaus each time.
However, he asked, have we reached a limit of what we can do to increase yield?
"I think perhaps we have, until we hit new genetics, physiological or production system breakthroughs that may be needed for us to make another jump," he said.
AWARDS AND OUTLOOK
Bourland has proven himself to be one of the most respected cotton breeders working today. By virtue of his innovative cotton breeding achievements, in 2010 he was named International Cotton Researcher of the year by the International Cotton Advisory Committee. In 2015 he was inducted into the Cotton Research and Promotion Hall of Fame for developing valuable plant measurements and techniques that have initiated the release of close to 100 cotton lines in the Mid-South.
He recently asked his grandson if a picture he had painted was a sunrise or a sunset. His grandson shrugged and responded that he didn't know.
"If it concerns a sunset, it would be indicative of where I am in my career," Bourland said. "I haven't sunset, but I'm getting close to that sunset. If it's a sunrise then it's more indicative of what the future is in plant breeding and in cotton research. I think there's some exciting things around the corner."
Subscribe to receive top agriculture news
Be informed daily with these free e-newsletters
You May Also Like
---