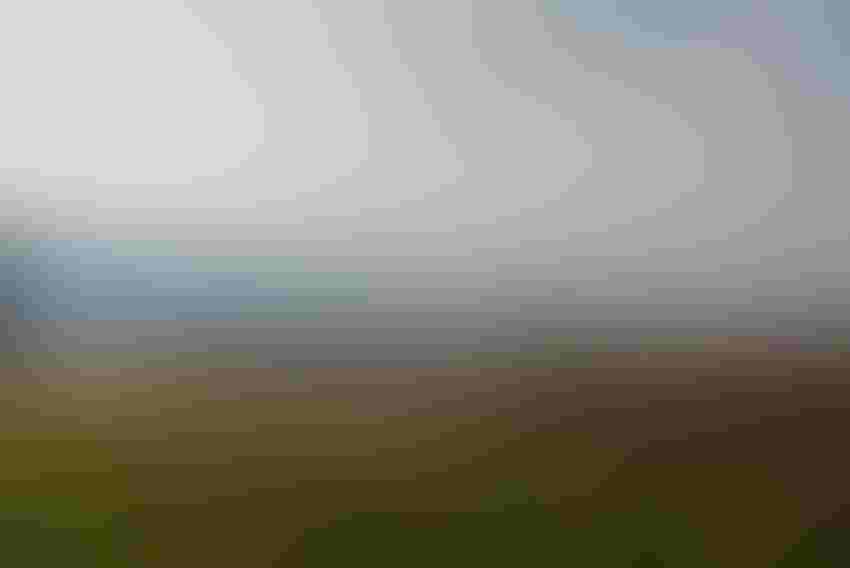 Irrigating replant cotton. Growers with failed cotton crops are encouraged to develop a plan and run it by their insurance agent before submitting a claim.
South Plains cotton growers have spent many days this season walking hot, dry, dusty turn rows under cloudless skies contemplating the state of their irrigated but especially, dryland cotton crop. They've dug with their pocket knives in search of moisture or stared at rows intended for cotton, wondering, hoping, for seed germination or contemplating the viability of the stand if it did come up.
For growers who have determined they have a failed cotton crop, talking to an insurance agent is the next step. To help expedite the process, there are some details to consider.
"We're back to the 2011, 2013 years where the dryland didn't emerge," says Don Dixon, vice president of insurance, AgTexas Farm Credit Services, Plainview. "I don't know of any dryland acres that we don't have a claim on except maybe in an area around Lockney."
Dixon reports growers with irrigated cotton acres, including drip, are struggling to establish a viable stand as well. "Claims are up 70 percent from last year but that's because we had rain in 2017. If anything, guys had trouble with too much moisture a year ago."
Around Brownfield, Bree Nelson, AgTexas FCS regional vice president of insurance services, says, "It's going to be a heavy claim year. We knew in April and May, when guys were starting to think about planting and they didn't plant until the 15th of May — which is not normal for our area, even as far south as we are. All the dryland, with exception to very few patches, is pretty much considered a failure. There are a few isolated spots where it came up, but if we don't get a rain on it in the next 10 days, it will die."
See Time ticking for growers to plant secondary grain sorghum crop
As producers make decisions about their cotton crop, Dixon says growers need to make some decisions before they certify their crops with Farm Service Agency.
"Wait a bit before you certify your crops irrigated or dryland. Develop a plan and then run it by your insurance agent," says Dixon. "Make sure it's feasible. Don't leave yourself in a partial situation with a partial release."
For example, Dixon says he had a grower in this week who had 190 acres of irrigated cotton last year. This year, he can't get 75 of those acres to come up because they are on drip. "If the remaining acres makes 950 pounds of cotton, his production would equal the guarantee for the 190 acres. If he calls the 75 acres dryland, then it is a separate guarantee with the optional unit structure.
"One decision may cause the other not to get paid, so make a plan before you certify."
Dixon also recommends growers have their crops certified before they submit an insurance claim. "The schedule of insurance is what the adjuster will use to process the claim, so if the adjuster has all of the numbers he needs then he can complete the claim right there."
Reporting failed acres to the insurance company, will also help expedite process. "Once you get it reported, it's easier for adjusters to look at it because they know where everything is, when it was planted, what crops are there," says Nelson.
For irrigated acres, Nelson adds it is also helpful if growers have irrigation and chemical records up-to-date and available for their agent should they need the information to process their claim.
For more information about secondary crops after failed cotton see, Texas AgriLife's "2018 Alternative Crop Options after Failed Cotton and Late-Season Crop Planting for the Texas South Plains."
Subscribe to receive top agriculture news
Be informed daily with these free e-newsletters
You May Also Like
---