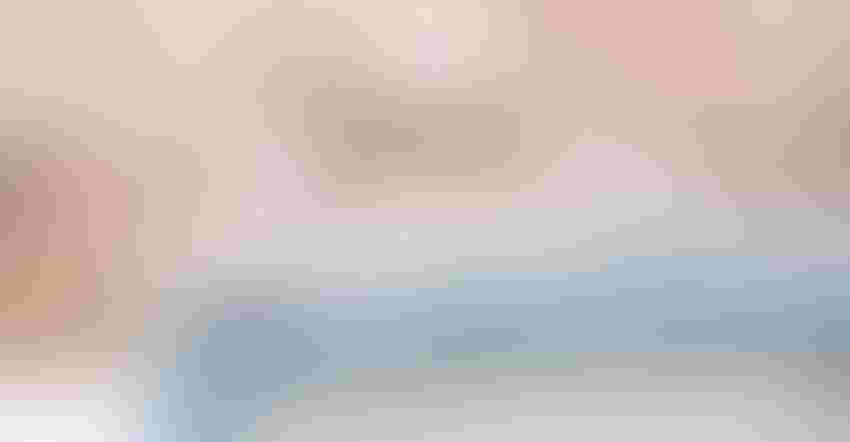 The COVID-19 pandemic might have caused the Cotton Council International to pause briefly back in the early spring as the world began shutting down.
"In-person events ceased," back in mid-March, says Bruce Atherton, CCI executive director.
Atherton, in a recent "Cotton and Coffee" webinar, said at first he expected the early spring hiatus to be short-lived. "We thought we would be back in business after six or eight weeks. By the end of April, we knew we had to do things differently to communicate to stake holders and customers around the world. We had to learn to be virtual and focus on what CCI does best, promote U.S. cotton. Our goal is to sell more U.S. cotton at a higher price."
The industry faces significant challenges, including regaining and maintaining markets for U.S cotton.
The virus slammed economies across the globe and battered cotton demand. "In 2019, the U.S. exported 15 million bales of cotton. China, Vietnam and Pakistan accounted for 53% of those exports," Atherton says. Adding Turkey, Bangladesh and Indonesia pushes that number to 80%. U.S. mill use dropped below 3 million bales. Last spring, cotton demand had declined 70% to 90%.
Slow improvement
That trend is slowly reversing, Atherton says, and now stands at a 25% to 30% decline from 2019. "Mills are operating at 50% to 75% capacity, depending on product line and customer base." Demand for personal protective equipment products helped boost demand for cotton.
Atherton says many Asian countries have returned to "normal," except for tourism. People are coming out of isolation but still wearing masks. He says Shanghai just hosted an in-person trade show, and China has hosted several in-person events.
For U.S. cotton, virtual technology has replaced in-person events for the time being. CCI cancelled or postponed all events from March 5 through August. The Summit has been postponed until June 2021 (the National Cotton Council hosts a biennial summit, which includes global cotton industry leaders).
Going virtual
Next steps for CCI, Atherton says, is developing virtual products that will promote the advantages available with U.S. cotton.
"We will develop value-added services to help market U.S. cotton to our target audiences," he says. That includes "creating new ways to communicate the benefits of U.S. cotton when in-person meetings are impossible."
CCI plans numerous virtual events throughout the fall, including 10 Cotton Days, all 100% virtual. Atherton says the challenge is to make these events as close to an in-person seminar as possible. "Most will be focused on Asia, in our key markets," he says.
All 10 of the Cotton Days events will be "hosted in the cloud. We want these to be 'must attend' events with interesting, robust content that will keep viewers' attention for three hours."
Atherton says the Cotton Days presentations will look like seminars taking place in hotel ballrooms, "as much as possible."
Virtual advantages
He also points to some advantages with virtual events over in-person events. "Instead of a seminar in a hotel ballroom accommodating 200 people, a virtual Cotton Day may be viewed by as many as 2,000," he says. "Instead of translators, each virtual event will be available in the local language."
Locations include 10 countries and from mid-September through Dec.16.
The events also will include as many interactive opportunities as feasible.
Each Cotton Days seminar will feature a virtual exhibit hall. "We will try to sell U.S. cotton," Atherton says.
The Cotton Days agenda will include discussions on: Leadership Through Crisis, Sustainability, Post Covid Retail; Global Politics and Trade and the U.S. Election; Economic Outlook; The U.S. Cotton Trust Protocol; and Cotton USA Solutions.
"This is an experiment," Atherton says, "but we are optimistic."
He says an International Cotton Advisory Committee World Cotton Day, scheduled for Oct. 7, will include several local virtual events rather than the inaugural in-person event held last year. World Cotton Day virtual presentations will include locations in South America, The United States, Australia, Asia, and Africa, among others.
Other CCI activities include the U.S. Cotton Mill Consulting Team that shows the advantages of using U.S. cotton to "improve efficiency, lower costs and reduce waste. We promote the advantages of U.S. cotton. The goal is to increase market share," Atherton says.
Remote solutions
Cotton USA Solutions also works to aid mill efficiency and solve problems. "The key is to help mills make more money," Atherton says.
He says a virtual mill doctor helps mill management identify problems and offers solutions remotely. "We are currently testing the technology. We believe it will save mills money."
The goal is to have a machine in every U.S. cotton market country. The virtual technology also improves efficiency for CCI members, Atherton says.
Cotton Trust Protocol
CCI is using virtual technology to promote the U.S. Cotton Trust Protocol. "It's CCI's role to sign up partners for the program," Atherton says. "We hope to sign 100 brands and 100 supply chain partners by the end of 2021. We also need growers to sign up."
He says the Cotton Trust Protocol's sustainability message is an important factor in expanding markets and preventing being blocked by some brands.
"We have a full slate of events for the fall," Atherton says.
In the meantime, CCI has made more than 500 Zoom calls, used digital advertising to drive more than 400,000 website visits over the summer, and will host a virtual farm tour in October.
In spite of the pandemic, the work goes on.
Subscribe to receive top agriculture news
Be informed daily with these free e-newsletters
You May Also Like
---