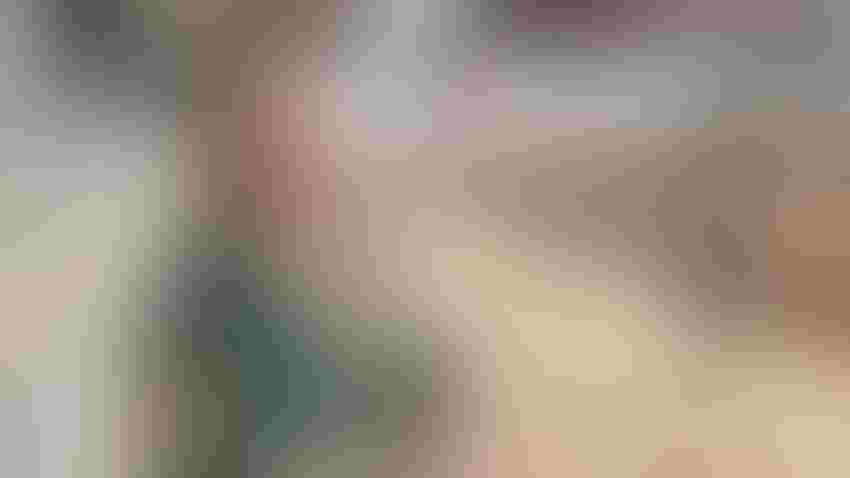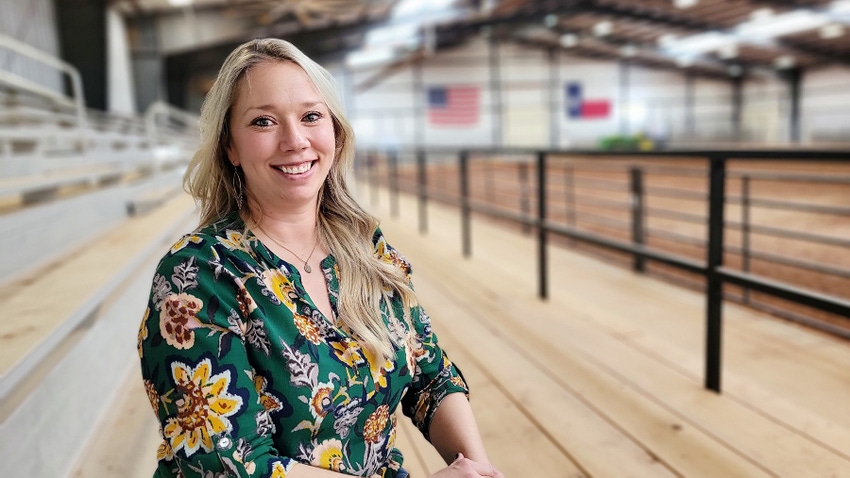 Soil Scientist Katie Lewis, Texas A&M AgriLife Research, Lubbock, says there are many advantages to a cotton-wheat rotation compared to cotton monoculture.
Shelley E. Huguley
Findings from ongoing cotton tillage and rotation trials since 2014 show a cotton-wheat-fallow rotation with base irrigation produced the top yield, 832 pounds per acre.
The study, conducted at the Agricultural Complex for Advanced Research and Extension Systems (AG-CARES) in Lamesa, includes two tillage methods, conventional and no-till; two irrigation regimes, base and low; and three rotation options, winter fallow, no-till-cover crop, and cotton-wheat-fallow rotation.
The table below summarizes the results.

Katie Lewis, Texas A&M AgriLife and Texas Tech University research associate professor of soil chemistry and fertility, Lubbock, says the cotton-wheat-fallow system offers more than just a yield advantage.
"We see many advantages to a cotton-wheat rotation compared to cotton monoculture," Lewis said. "The main reason to adopt this system would be in a water-limited situation where there is only enough water to irrigate half a pivot. Generally, we see greater lint yields because water is being concentrated on fewer acres," she said.
"The added residue from wheat provides protection from wind, increases water capture and storage, and provides a food source to microbes. Terry Wheeler [TAMU plant pathologist] also has reported reduced nematode densities in the cotton-wheat-fallow rotation.
"In a water-limited area where cover crops may be too risky, a rotation is the best way to diversify the system," Lewis said.
Ongoing study
Joseph Burke, a postdoctoral research associate based in Lubbock, says the experiment was initiated in 2014.
Burke explained that base (standard) irrigation "is based on an attempted 60% estimated evapotranspiration replacement rate. In 2022, that was 7.25 inches.
"The low irrigation receives just enough irrigation to get the crop established and then nothing else. In 2022, that was about 3 inches."
He said typically the wheat crop is harvested for grain, "but because of the extreme drought during the 2021-2022 growing season, it was not harvested. So far, we have not conducted a grazing study in Lamesa, but in 2023 we have begun a simulated grazing trial. Results from that study and others at AG-CARES will be discussed at field days in Fall 2023."
Burke said the study does not consider varietal differences with either wheat or cotton, "Dr. Wayne Keeling does have a variety testing (cotton) study at AG-CARES. Those results will be published shortly in the annual AG-CARES report. A copy of that report is published on the Center website: Lubbock.tamu.edu."
The cotton-wheat-fallow study includes two tillage practices, conventional and no-till.
Conventional tillage typically includes three tillage operations, one chisel and two cultivator passes. The tillage depth is typically 6 to 8 inches."
"The other system is basic no-till with a rye cover crop. Irrigation is applied through center pivot, low elevation precision application (LEPA) irrigation."
Subscribe to receive top agriculture news
Be informed daily with these free e-newsletters
You May Also Like
---