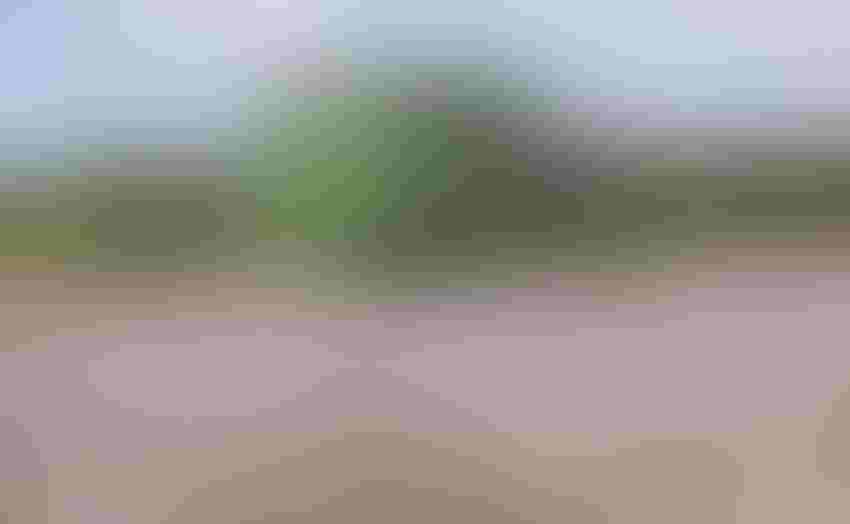 The 2014 U.S. cotton-producing season proved once again that Mother Nature can be both stingy and excessive when handing out sunshine and rain. But cotton varieties did demonstrate their resiliency. While record-breaking yields have been less frequent this year, cotton producers have been harvesting solid, consistent yields.
That's not a bad thing – considering. "We like to talk about the highest yielding variety on a particular field," said Steve Nichols, head of agronomic services USA, Bayer CropSciences. "That's fun and good to know, but so is profitability across a grower's entire acreage."
Here's a closer look at the 2014 season from the viewpoint of seed company leaders.
Bayer CropSciences, FiberMax and Stoneville brands
"We really have a stellar variety in the Georgia market, ST 6448 GLB2," Nichols said. "We did some very intensive evaluations of it in Georgia, and once we went to commercial release in 2014, the results on the farm have been right in line with what we expecting. It's getting a lot of attention. There is a lot of excitement about it. Farmers and consultants are already asking for more of it in 2015."
Nichols said Stoneville varieties performed very well in the Mid-South in 2014, including ST 4946 GLB2. "It's a very high-yielding variety with very good root-knot nematode tolerance. ST 5032 GLT, a GlyTol, LibertyLink variety, which we released in 2014, has had a very strong performance in variety trials."
The company also has a strong market in Texas with its FiberMax products. "Several of them are doing well there including FM 2011 GT, FM 1320 GL, FM 1830 GLT, FM 2334 GLT and FM 2484 B2F," Nichols said.
"For Texas growers, not only do we have a wide selection of varieties and maturities, we have multiple trait packages available, including a straight herbicide, a stacked herbicide and herbicide stacked with insect protection technology. So growers really have a lot of options."
Two Stoneville varieties have also done well in the Texas market, ST 4946 GLB2 and ST 4747 GLB2, both widely adapted varieties, according to Nichols.
For 2016 release, Bayer is evaluating several GlyTol, LibertyLink, Twin Link Plus varieties, which provide stacked herbicide-resistant genes with three Bt genes, each with a different mode of action. "It's going to offer some better bollworm control and armyworm control and better overall insect resistance management," Nichols said.
Croplan by Winfield
CG 3787 B2RF was the "main player" for Croplan this year, according to Robert Cossar, with Croplan by Winfield. "Yields out of south Georgia, north Florida and south Texas look really promising. Some guys are picking 4-plus bales in some fields. It's also popular into west Texas, south of Lubbock.
CG 3787 B2RF, "has a broad utility, from the western Cotton Belt all the way across to the east Georgia market. We've had great yields and premium fiber out of that variety."
Another variety, CG 3156 B2RF, "is more of a limited water, west Texas market. Even through the heat and the stress of August, that variety has hung in there and has performed well," Cossar said.
Cossar said the seed company is preparing for an XtendFlex variety launch in 2015, once the technology is deregulated.
Cossar said Croplan will introduce two cotton varieties with XtendFlex, in limited supplies. "One is a true mid-maturity, a semi-smooth leaf with a good fiber package. We're also going to have an early, mid-maturity variety with XtendFlex that will fill that north Delta region all the way across to Lubbock north."
The Roundup Ready Xtend Crop System provides resistance to three herbicides, dicamba, glyphosate and glufosinate. In cotton, XtendFlex will be stacked with the Bollgard II, Bt trait.
Americot, Americot and NexGen brands
Ken Legé, director of technical service for Americot, is reporting another great year for Americot's flagship variety NG 1511 B2RF. "It did a repeat performance for us this year. It's our most stable, highest performing and most-widely sold variety. It's performed well for us this year from Arizona through south Texas to Virginia. It's very stable with good yields and good fiber qualities."
Another variety, expected to be a good fit for the lower Mid-South next year, is NG 5315 B2RF, Legé said. "It did extremely well in south Georgia this year. We saw high turnouts and better quality than we see with NG 1511 B2RF. Even though it is not adapted to the northern parts of the belt, or to the Texas High Plains area, certainly it's been a shining star, particularly in the lower Southeast."
A variety introduced to the High Plains and Rolling Plains of Texas this year, NG 3306 B2RF, has also done extremely well, according to Legé. "Its sweet spot is north of Lubbock. It tends to be about five days to seven days earlier than NG 1511 B2RF. It has even better fiber quality than NG 1511 B2RF, particularly for staple and strength. It still moderates in micronaire."
Pending approval, Americot plans to launch several XtendFlex varieties in 2015. "We have ample quantities of three varieties, an early, a mid-season and a full-season," Legé said. "So far, the data looks good."
Legé said most growers who have seen XtendFlex technology "have overwhelmingly asked one question, 'Can I kill pigweed with it? And the follow-up question is, 'How much of it can I get?'"
Monsanto, Deltapine brands
Keylon Gholston, Deltapine cotton products manager at Monsanto, reports good yields in the Southeast from several cotton varieties, including DP 1252 B2RF, DP 1050 B2RF and DP 1137 B2RF.
"But the real standout has been DP 1321 B2RF, which has performed exceptionally well in the lower Southeast," Gholston said. "Even though it's an early season variety, it has really knocked out some good yields. It's also having a good year as we move up into the Carolinas, along with DP 1133 B2RF, DP 1034 B2RF and DP 1028 B2RF.
Cotton yields varied this season in the upper Mid-South, including northeast Arkansas and the Missouri Bootheel, mostly depending on planting date, according to Gholston. "They may not be hitting a home run, but growers are getting very good yields across the board. Again DP 1321 B2RF, DP 1311 B2RF and DP 0912 B2RF are doing exceptionally well up in that area."
Gholston said DP1321 B2RF "had another fantastic year in both yield and grades in the central to south Delta. DP 1133 B2RF and DP 1034 B2RF are having good years. But DP 1321 B2RF is going to be the lead variety once again in 2014.
"In the Southwest, DP 1044 B2RF is having another good year, along with DP 1219 B2RF and DP 1359 B2RF. DP 1410 B2RF is going to fit a lot more geography than we originally thought it would. It's bred for that northern High Plains market, but it's done exceptionally well in the southern High Plains. It has a great disease package, and it's tight in the bur. It also did very good in South Texas."
Gholston noted that rainfall in Texas actually let genetics express its yield potential this season, after several years of persistent drought. "DP 1252 B2RF in south Texas made five bales per acre this year, so that just shows you what rainfall does."
Gholston says growers should be excited about the varietal performance of XtendFlex cotton varieties in 2015, pending registration of the technology.  XtendFlex will be stacked with Bollgard II.
 "They're as good as or better than the best varieties we have got today. I'm convinced that we are developing genetics that farmers can plant on broad acres and have a high level of confidence in them. The XtendFlex system gives farmers another tool whether you have resistant Palmer amaranth or not."
Dow AgroSciences, PhytoGen brand
Joel Faircloth, cotton development specialist for PhytoGen, said PHY 499 WRF and PHY 333 WRF "did exceptionally well in the Southwest in 2014. PHY 499 is a mid-maturity variety, while PHY 333 is an early-maturing variety we introduced this year. Those two varieties travel all the way across the United States."
In fact, PHY 499 WRF has been the top cotton variety planted in the United States for several years in a row, Faircloth noted.
PhytoGen also introduced PHY 222 in the Southwest this year, "to fill the early-maturity market," Faircloth said.
Faircloth said root-knot nematode varieties, PHY 417 WRF, "did very well on a large number of acres in the Southwest," while PHY 427 WRF fared well in the northern Mid-South region.
Faircloth said PHY 499 WRF and PHY 333 WRF did exceptionally well in the Mid-South and Southeast. "Yields in the Southeast for those varieties were much higher than expected."
Cotton yields in several Southeast states could break state records when the dust has settled from harvest, Faircloth said.
PhytoGen will also offer WideStrike 3 in 2015, the first 3-gene Bt on the market. "We expect to see bollworm control taken to a new level. Now we have three modes of action that should enhance the durability of all of these Bt traits," Faircloth said.
Dyna-Gro and All Tex Brands
Larry Stauber, an agronomist with Dyna-Gro and All Tex brands, says the company has integrated XtendFlex technology into Dyna-Gro cotton varieties DG 2285 B2F, an early cotton, and DG 2610 B2F, a full season variety. "We're in the process of increasing seed quantities. We have to sit and hold until everything is deregulated."
Stauber said a multitude of All Tex experimentals are also getting a trait upgrade to XtendFlex. "As soon as these futuristic new traits come, we're integrating them. Right now we're identifying those varieties."
Seed Source Genetics
With cotton prices flirting with 60 cents a pound, cotton producers are looking at ways to cut costs. According to Edward Jungmann with Seed Source Genetics, one producer in Arkansas accomplished this through one of SSG's conventional cotton varieties, UA 222, developed by University of Arkansas cotton breeder Fred Bourland.
"The producer told us that he had $80 per acre less in UA 222 than in the technology cottons," Jungmann said. "He farms 5,000 acres of cotton, and 250 acres were in conventional varieties."
The grower also told Jungmann the variety "made another hundred more pounds per acre than the technology-based cotton right beside it. That's about $50 per acre. Add the $80 in seed savings, and he's looking at a $130 advantage."
Subscribe to receive top agriculture news
Be informed daily with these free e-newsletters
You May Also Like
---