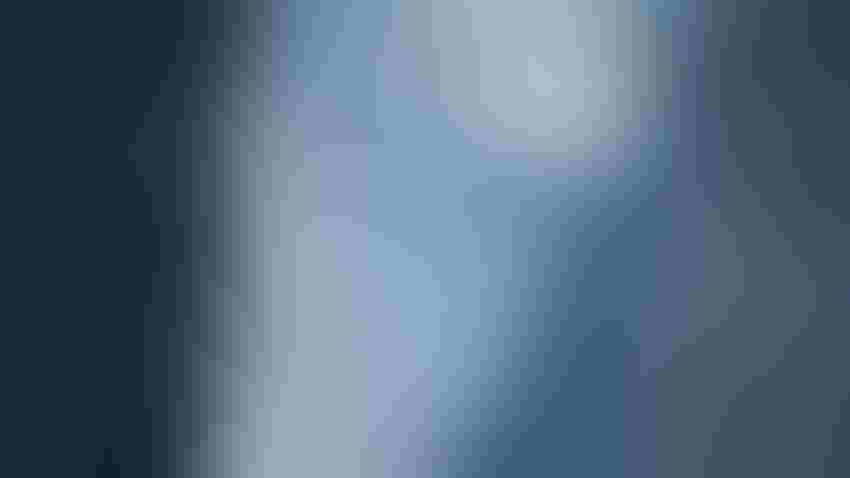 Berrye Worsham says denim continues to be one of the most important fabrics if not the most important fabric for U.S. cotton
Cotton Incorporated
At a Glance
Now, consumers want everything.
When Berrye Worsham joined Cotton Incorporated in 1983 as a young economist, the two main problems with cotton were that it would wrinkle and shrink. Forty years later, the shrinkage and wrinkling problems have been mostly solved, but cotton faces a multitude of other challenges.
"What drove the synthetic fiber boom is wash and wear," Worsham said. "Today, it's a lot different. We solved the wrinkling issue; we have wrinkle-resistant technology and we have ways to deal with shrinkage. But now they (consumers) want everything. They want moisture wicking, they want waterproofing, they want UV protection, they want durability, all of these things, and of course they want it at the same price, so cotton has to really do more. Cotton can't just solve a couple of problems and that's it, because synthetic fibers today are better than they were in the 1980s."
Worsham is now president and CEO of Cotton Incorporated, a non-profit organization funded by U.S. cotton growers through per-bale assessments and assessments on importers levied by the Cotton Board. Cotton Incorporated is headquartered in Cary, N.C., with a consumer marketing division in New York.
Speaking at the annual meeting of Southern Cotton Growers/Southeastern Cotton Ginners Association on Jan. 21 at the Marriott Myrtle Beach Grand Dunes, Worsham said sustainability, traceability and transparency now drive the cotton market.
Worsham said consumers want to know if the cotton was sustainability produced and what kind of labor was involved in producing the cotton product. "Consumers ask did you use forced labor? What are the environmental practices? Brands and retailers want to know everything they can know about the supply chain."
Traceability and transparency demand increased after products coming from western China were produced under forced labor conditions. Worsham said the U.S. government would not accept any products with forced labor, which became a challenge for brands and retailers who market goods made in western China.
Worsham said during this decade the market will likely shift from China to countries like Bangladesh, Pakistan, India and Vietnam, which will change how Cotton Incorporated operatesin the export market.
Worsham said Engineered Fiber Selection (EFS) is one valuable tool Cotton Incorporated uses to improve traceability and promote U.S. cotton to mills around the world. He noted EFS allows mills to report to the downstream customers that they use U.S. cotton.
"U.S. cotton has a great reputation, and of course there is no forced labor here," Worsham said. "EFS is a program that really helps them be consistent in yarn production and manufacturing. It takes the variability out, and it tends to tie them to U.S cotton."
In the meantime, Worsham stressed that denim continues to be one of the most important fabrics for U.S. cotton. So, Cotton Incorporated continues to allocate resources to further develop the denim market. However, the denim market is changing.
"Consumers want things like stretch," he said. "They want durability. We are always looking at new, innovative ways to help the denim market. Denim helps us in two ways. Number One, it has a high cotton content, and Number Two it is a heavier product."
Home textiles continue to be a key market for U.S. cotton, and Worsham said it is growing relative to the apparel market. "We face some competition there, so we have actually increased our efforts in terms of developing innovative fabrics in the home area to help us compete in bed sheets, towels, anything related to the home."
Worsham said home textiles account for about 25% of total demand for cotton with 70% coming from apparel and 5% from other product categories.
"All of fabrics we are developing, more and more of them have to have some kind of performance feature to get brands and retailers interested," Worsham said.
Berrye Worsham has worked for Cotton Incorporated since 1983. (Photo: Cotton Incorporated)
Subscribe to receive top agriculture news
Be informed daily with these free e-newsletters
You May Also Like
---