Cotton, melon intercropping system getting good look
Cotton, melon intercropping system getting good look
• This past year marked the second growing season that Brian Tankersley of Tift County, Ga., has worked with growers on intercropping systems.• In 2010, they had success with growing cotton and cantaloupes together.• In 2011, they repeated that system and added watermelons to the mix.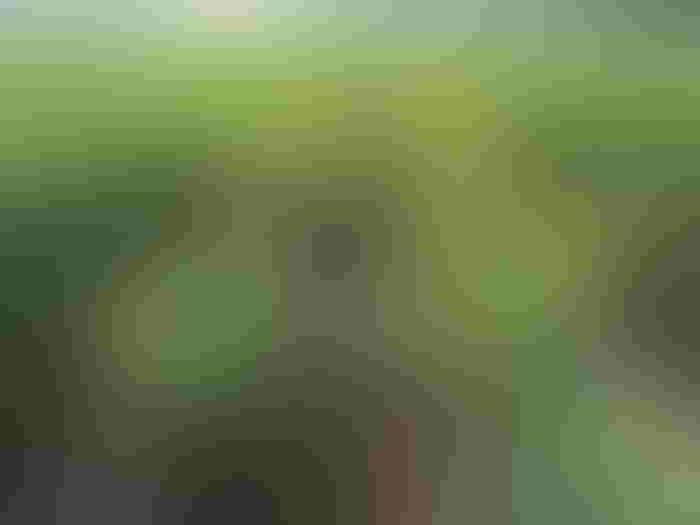 <p> <em><strong>WATERMELONS WERE ADDED to the mix in 2011 in a unique cotton-vegetable intercropping system being tried by farmers in southwest Georgia&rsquo;s Tift County. </strong></em></p>
As cotton producers continue to look for ways to improve their profitability and fully utilize their resources, intercropping with vegetables might become a viable option, says a southwest Georgia county Extension agent who is working with a group of his farmers on just such a project.
This past year marked the second growing season that Brian Tankersley of Tift County, Ga., has worked with growers on intercropping systems. In 2010, they had success with growing cotton and cantaloupes together. In 2011, they repeated that system and added watermelons to the mix.
Tift County, says Tankersley, is the perfect place for such an experiment because of its crop diversity. "We grow a tremendous amount of produce, including cantaloupes and watermelons, and we also grow a significant amount of cotton, about 20,000 to 25,000 acres. Statewide in Georgia, we have 4,800 to 5,000 acres of cantaloupes planted annually and almost 24,000 acres of watermelons that are grown annually," he says.
Normally, with cantaloupes, growers usually transplant three to five separate plantings from March through April 30, explains Tankersley. "These are usually two weeks apart to stretch out the harvest time so they can increase their opportunity to maybe strengthen the markets if they start off a little soft. Basically, it gives them some protection in the marketing of their cantaloupes," he says.
Many times, these growers use a narrow plastic about 30 inches wide, which by the time they bury it, gives them about 18 to 20 inches on top of the bed, he says. "They use overhead irrigation, and some use drip irrigation. In our area, they usually start harvesting around May 30, around Memorial Day, and it stretches out with the different plantings until about mid-July.
"After this, in normal situations, if a grower wants to plant a particular program crop like grain sorghum or late-season corn, they'd pull the plastic, till the soil, and come in and plant. In recent years, growers have had difficulty getting their grain sorghum harvested or their corn dried out. So with the increased price of cotton, there has been an interest in intercropping with vegetables," he says.
The production method for watermelons is similar to that of cantaloupes, says Tankersley, except that growers usually target being done with harvest by July 4, since the holiday is such an important market.
"Our usual last transplanting date for watermelons is April 15, with similar production practices seen in cantaloupes," he says.
The studies conducted the past two years have been producer-driven, notes Tankersley.
"Growers came to us in 2010 and said they were going to plant cantaloupes and cotton, so we tried to set up a research study to help document what they were doing, and to see if it was profitable and feasible.
"We looked at the effect on weed control, the proper timing for planting cotton into cantaloupes or cucurbit crops, nematode build-up in cotton following a cucurbit crop, potential pesticide compatibility issues, harvest challenges with both crops, and insect control issues."
Questions were answered
Some of these questions were answered, he says, and good cucurbit and cotton yields were obtained by participating growers.
"In 2011, our growers expanded this project, giving us an opportunity to look at intercropping on a larger scale. They also incorporated watermelons into the system, and we evaluated weed control and planting dates to see if this might work year after year.
"This past year, we focused on planting cantaloupes and watermelons with cotton. I collected data from five different growers on 12 different cucurbit-planted fields, and it totaled 385 acres.
"We did some field monitoring, but growers did their own individual farm management, and we had four Roundup Ready Flex varieties.
"Transplanting dates ranged from March 18 to April 25, and out multiple cotton planting dates were April 18 through May 25. It was from 21 to 28 days after the transplanting date when the cotton was planted."
Cucurbit crops usually are planted on 6-foot beds, allowing 18 inches on either side of the cantaloupe plant. That's where growers drop in and plant 36-inch row cotton, says Tankersley.
"There's a lot of residual fertilizer in the field because cucurbit crops require it. Also, there's usually no shortage of moisture, so we usually get a pretty good cotton stand."
After the cucurbit growers plant cotton, they pretty much "forget about it" until the vegetable harvest, he says.
"They have a lot of money invested in the cucurbit crops, approximately $1,500 to $2,000 per acre before it's even harvested."
Watermelon plants are aggressive, says Tankersley, so there's competition with the cotton plant, but it doesn't appear to affect the yield on the cucurbit crop.
After the cucurbit crop is harvested, growers will spray Roundup and then go in and side-dress the cotton crop, he says.
In 2010, one field was dry after the cucurbit crop was harvested and averaged 740 pounds of cotton per acre. The other field, however, yielded 1,270 pounds per acre.
"In 2011, our cotton yields ranged from 840 to 1,579 pounds per acre. The yield average was 1,216 pounds per acre. We compared it to a grain sorghum budget with a reduced amount of inputs, and we saw a return to land and management of $260 versus $88, not including land rent, so it looks very positive."
Because of reduced costs in the intercropping system, return to land and management was slightly higher in a comparison with full-season cotton, he says.
"Yields on cantaloupes and watermelons were not hurt by intercropping with cotton. Harvest of the cucurbit crop did not damage the young cotton plant, and there were no delays in cantaloupe or watermelon harvest because of intercropping."
From an economic standpoint, it was positive compared with grain sorghum planted on July 10, says Tankersley, with total fertilizer being reduced.
"More research is needed for potential weed control problems. We did build a one-time hand weeding into our budgets of $25 per acre.
"In multiple locations, cotton yielded more than 1,100 pounds per acre, and that's positive. Can a producer repeat this success on a year-to-year basis? After last year, we feel pretty confident about that based on two years of research."
Subscribe to receive top agriculture news
Be informed daily with these free e-newsletters
You May Also Like
---