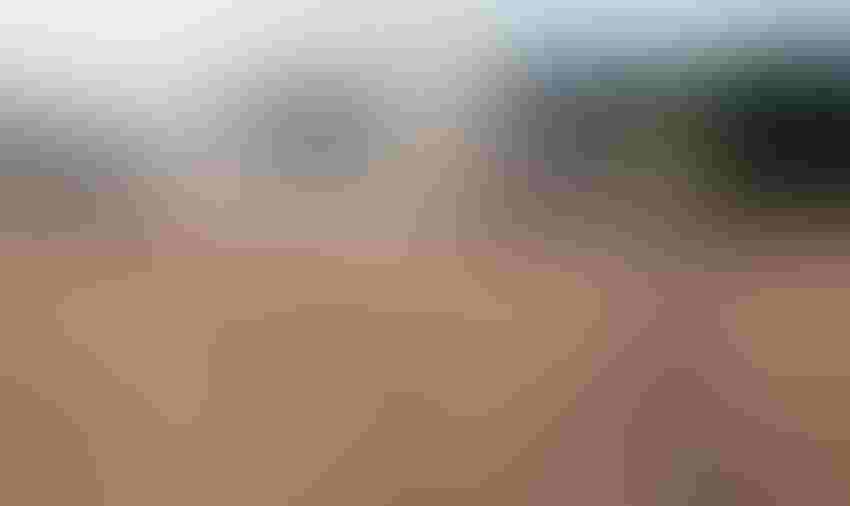 Weather in the Southeast so far this spring has seen some swings, going from wet to extremely wet to a bit dry and then cool to near record highs in some spots. That means it's been about normal. Threading the needle on early cotton planting with such weather is tough.
In the latest articles posted to North Carolina State's Cotton Teams website, Keith Edmisten, NC State cotton specialist, gives good insight on the question of spring soil temps and cotton planting timing. The NC State Cotton Planting Decisions Calculator can come in handy, too, when making early season cotton planting strategy.
The article can be read here, but here are some of Edminsten's main points:
Is 65-degree soil at 10 a.m. a hard, fast rule? Some states say by 8 or 9 a.m. or suggest a slightly different depth, some say it should be at 65 degrees for several days before you plant, so there is no hard and fast rule. When I arrived in Alabama, I was engrained with the Mississippi "rules." I went to South Alabama and told them that they could plant earlier than they were planting based on my analysis of their soil temperatures. A wise old grower took me aside afterwards and said Keith, yes, we could plant earlier, but we have learned not to due to hurricanes. Lesson learned? No way.

I went to North Alabama and repeated my spiel about 65 and there again a wise old cotton grower took me aside and said that if we do that, we may never get our cotton planted. He also told me our well-drained red soils warm up faster during the day than the soils you are used to in Mississippi. These wise Alabama farmers taught me that cotton production is too complicated to totally depend on hard and fast rules and formulas.

Over the years I have learned that soil temperatures are very important, sure 65 or more degrees is ideal, but there are other factors that influence successful stand establishment. There are factors that can help result in successful stand establishment besides relying on soil temps alone. When I consider the phone calls I have had concerning planting when cool night is predicted, I make the same recommendation to several calls, in this instance let's say I recommended against planting. It was not unusual when I follow up with the growers or their agents that some went ahead and planted, some realized an acceptable stand and some did not, Why is this? I think this points out that there are other mitigating circumstances that relate to cool germ, seed size, soil moisture levels, planting depth, soil temps going into the cool snap e.g.

We will be publishing planting conditions forecast for the next several weeks, and hopefully many of you will use our Cotton Planting Decisions Calculator. The recommendations in our charts are fairly conservative. You may choose to accept more risk. Knowing your cool germ, considering seed size, planting depth, soil moisture, and drainage capacity, soil crusting, likelihood of packing rains and other factors will help you make better decisions when you decide to accept more risk. Let's face it, planting cotton is always a risk, it is about how much risk you are willing to accept.
About the Author(s)
Subscribe to receive top agriculture news
Be informed daily with these free e-newsletters
You May Also Like
---