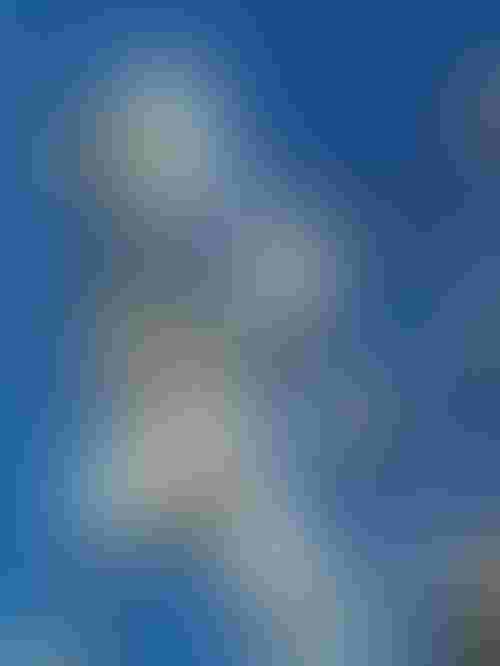 With just average yields cotton farmers would have little trouble making profits if they knew prices would remain at current levels.
"But this is probably a once-in-a-lifetime opportunity," says Lubbock County, Texas, farmer Kirby Lewis. "I try to manage my cotton so that I can survive on 65 cents a pound. Yield and quality will keep us going."
Rick Gude said consistency has gotten easier in the last few years with better varieties. "Cotton varieties now can take a beating early and if we get fertilizer on and take care of it cotton will still make good yields."
Lewis and Gude were on hand recently for the grand opening of Monsanto's Texas Cotton Breeding and Technology Center in Lubbock. Both praised Monsanto's Delta and Pine Land varieties as top producers of high quality cotton.
"If we can make good production every year we can stay in business when the price of cotton falls off the cliff," Lewis said. "And we will do well when price is good."
Market pool
Both have all their cotton in a marketing pool this year and do not expect to sell for prices near the recent highs near $1.50 a pound. "We will not hit the peak," Lewis said. "But if we keep yield and quality up we will still do okay."
They agree that some of Delta and Pine Land's new cotton varieties have improved yield and quality. "We got away from Deltapine for a while," Lewis said. He said fiber quality has improved.
"I can plant a cotton variety that yields 3 bales per acre but if it doesn't grade I'll never plant it again," he said."We're getting good lines of cotton and grades look good."
This season was an unusual one for West Texas, Gude and Lewis said.   
"We started out cold and wet and we stayed cold and wet into July," Lewis said. "It's unusual for it to stay wet that long. It was a new problem and it was interesting to see how varieties reacted."
"We saw more rain in July than we had ever seen," Gude said. "Water was standing in places where water had never stood before. We got some ponding and plants got waterlogged." He said nitrogen leaching also hurt cotton growth.
"We also had some hail damage September 1. "And still, we have an above average crop."
Research needs
They offered suggestions for long and short-term research goals.
"We need help with wilt and nematode problems," Gude said. Losing Temik puts research into nematode resistant varieties on a top priority list, he said.
"Water use efficiency is also important," Kirby said. "We're investing heavily in drip irrigation because we think we will have less water in the aquifer and possibly more regulations. We need varieties that are more water efficient."
Lewis also supports more seed technology. "I farm near Lubbock so I have to be careful about spraying. I want to get all the technology possible bred into the plant. That allows me to reduce the number of spray applications. The more technology, the better."
Both say, despite the weather setbacks, yield and quality of the 2010 crop look good. "Grades are good," Gude said. "The cotton is going into the pool at 56 cents per pound loan value."
Neither is disappointed that their cotton is in the market pool. "About 90 percent of West Texas cotton is in a pool," Lewis said. "We will not hit the peak, but we will do okay."
Other West Texas cotton observers said the 2010 crop will not live up to early expectations. The wet July and a dry August and September hurt yield potential. But most expect a good crop, above average, with dryland production perhaps faring a bit better than irrigated acreage.
Observers estimated that about two-thirds of the High Plains crop has been harvested.
Subscribe to receive top agriculture news
Be informed daily with these free e-newsletters
You May Also Like
---