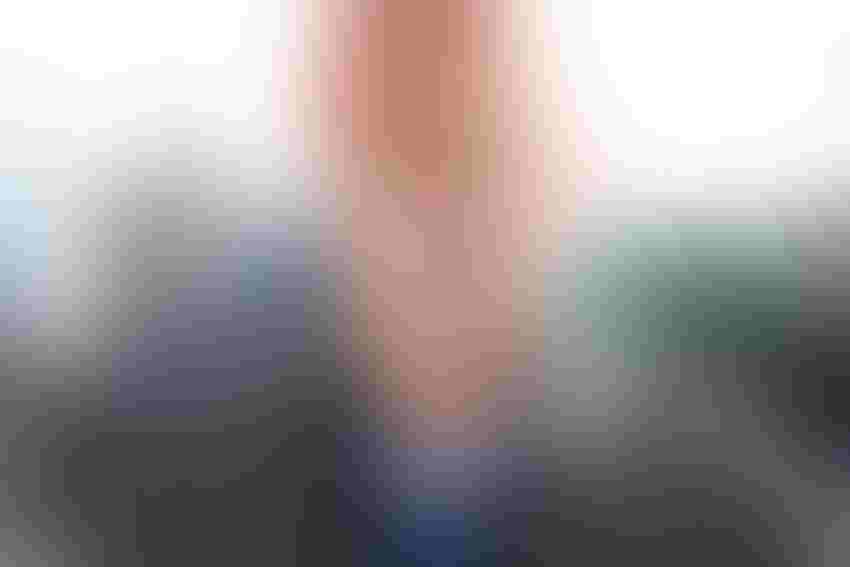 Lamar Black believes it's best not to borrow trouble. "Oh, we have resistant pigweed, but we don't have a problem," Black says. "I have to get them all out, and the few strays that escape, I pull up myself." With a proactive mindset that leaves little to chance, the veteran Millen, Georgia, farmer hits pigweed with a one-two combination of heavy cover crops and a Liberty® -first approach that sets the stage for top yields with Stoneville® varieties.
For more information on Stoneville varieties, visit Stoneville.com.
Black is not some Johnny-come-lately to this way of thinking, however. Black started using Liberty herbicide when Bayer® rolled out its first LibertyLink® varieties and has continued the approach since glyphosate-resistant pigweed first took Georgia by storm in the mid-2000s.
"Now with resistant Palmer amaranth, I use Liberty along with two residuals at different times in the season in the spray program," Black says.
But the work starts long before planting.  It actually begins in the fall after cotton harvest. That's when Black plants a cover crop of heavy rye, legumes and wheat on his cotton acres. He has consistently planted cover crops on his farm in southeast Georgia for more than 20 years.
Pigweed needs light to germinate, and Black is flipping the off switch when he plants cover crops. In the spring, he rolls the heavy rye down and then runs a strip-till rig in the rows. He then comes back and plants his crops.
"The soil health benefits I get from cover crops help my crops grow at the same time I'm getting as much mass on the soil," he states. "I started planting cover crops because of soil erosion, but we've since learned more about its soil health benefits."
In essence, the cover crop is a great burndown. The next step, however, is critical in his approach to weed control.
"I come back early with Liberty," Black says.  "I come back early with Liberty," Black says. "Then I use Warrant or Dual Magnum and, two weeks later, I use Prowl H2O followed by another application of Liberty. Being timely is extremely important," he says. "It's important to get the weeds when they're small. I start early and use two Liberty applications a year. We don't want to overuse Liberty the way we did with glyphosate."
Needless to stay, he has some of the cleanest fields in southeast Georgia. But there's more to it than a source of pride. Ultimately, he's setting the stage for his Stoneville varieties to perform like they were designed to — without weed competition.
Last year, he harvested around three bales per acre with ST 6448GLB2 — some of the best yields and quality he's recorded in his 40-year career in agriculture. Annually, he's shooting for two bales-plus on irrigated acres and a bale-and-a-half on dryland.
A believer in Bayer Cotton Agronomic Performance (CAP) trials, Black already sees the benefit of newer varieties coming down the row. Last year in a CAP trial on his farm, ST 6182GLT went over four bales to the acre. "The benefit of the CAP trials is it gives you a look at how a variety does in your area, and you learn firsthand how to manage it."
"I like to find new things to try, new varieties to plant," Black says. "If we don't try new things, we're going to be left behind." 
®2016 Bayer CropScience LP, 2 T.W. Alexander Drive, Research Triangle Park, NC 27709. Always read and follow label instructions. Bayer, Liberty and Stoneville are registered trademarks of Bayer. For additional product information, call toll-free 1-866-99-BAYER (1-866-992-2937) or visit our website at Stoneville.com  CR0116MULTI1B684V02R0
Subscribe to receive top agriculture news
Be informed daily with these free e-newsletters
You May Also Like
---