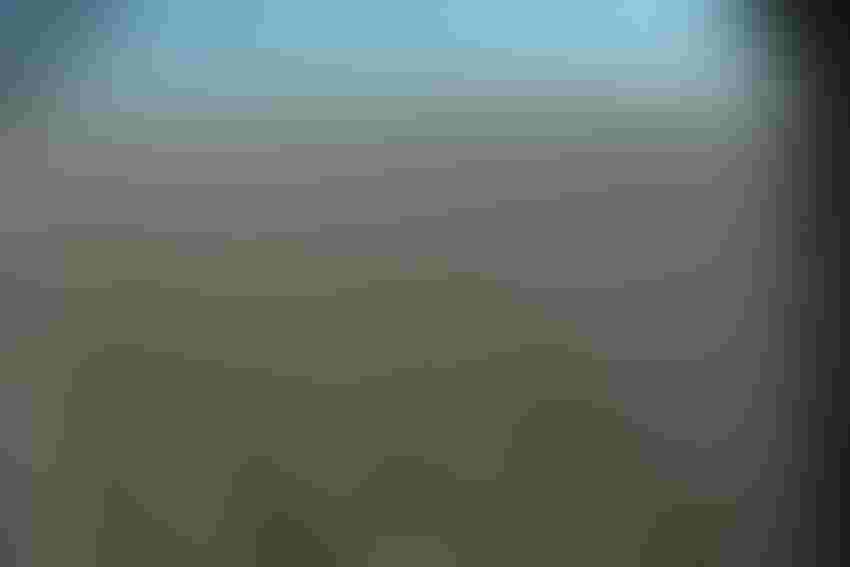 Good cotton yields last year is one reason Southwest farmers will increase acreage in 2017.
Recent improvements in cotton prices, limited opportunity to make a profit with other commodities, and memories of good to excellent yields from 2016 still fresh in their minds are factors supporting Southwest producers' decisions to increase cotton acreage for 2017.
The gloomy outlook for wheat could be a big factor as producers who planted wheat last fall may opt to terminate the crop, graze it or abandon it and plant cotton.
"There will be a lot of wheat going to cotton," says Randy Boman, Oklahoma State University Extension state cotton lead, Altus, Okla.
Oklahoma cotton farmers produced record yields last year, the second year in a row with better than average production. The recent surge in cotton prices, to the mid 70 cents a pound range, also makes cotton more promising than grain sorghum or other summer crop options.
"I bet 450,000 acres of cotton in Oklahoma will be close," Boman says. "Some are thinking 500,000."
Texas acreage will rise, too, up from estimates as late as January 2017.
 "The cotton acreage increase is somewhat dependent on the region within the state and the crops grown within the rotation with cotton," says Gaylon Morgan, Texas A&M AgriLife Extension state cotton specialist, College Station. "There was not much appetite for wheat in the fall of 2016 or sorghum in spring of 2017, so, this is where cotton will pick up most of its acres." 
Related:2017 High Cotton winners adapt their operations to achieve success
Morgan says his "best guesstimates" on acreage increases is "based on feedback from colleagues across the Rolling Plains, East and South Texas."
Morgan's estimates are: Rolling Plains acreage increase will range from 20 percent to 30 percent across the Northern, Central, and Southern Rolling Plains.  "I think 25 percent is a good estimate.
Blacklands: Expect a range of 20 percent to 25 percent; Coastal Bend and Upper Gulf Coast: Likely range is 10 percent  to 15 percent with 15 percent more likely; Rio Grande Valley: "I anticipate about a 35 percent increase from the low of 130,000 acres  in 2016 to about 180,000 in 2017.
Seth Byrd, AgriLife assistant professor and Extension cotton specialist in Lubbock, expects a significant jump in High Plains cotton acreage. "These are my estimates from what I've heard: The High Plains total planted acres will be around 4 to 4.2 million acres, a 14 percent to 20 percent increase from 2016.  While the big chunk of the acres will continue to be in the Southern High Plains, the Northern High Plains/Panhandle will probably see the biggest jump in terms of percent increase in acres from 2016."
Latest USDA estimate shows an increase of 1.2 million acres in Texas, a 22 percent jump over last year.
About the Author(s) Senior Content Director, Farm Press/Farm Progress
Ron Smith has spent more than 40 years covering Sunbelt agriculture. Ron began his career in agricultural journalism as an Experiment Station and Extension editor at Clemson University, where he earned a Masters Degree in English in 1975. He served as associate editor for Southeast Farm Press from 1978 through 1989. In 1990, Smith helped launch Southern Turf Management Magazine and served as editor. He also helped launch two other regional Turf and Landscape publications and launched and edited Florida Grove and Vegetable Management for the Farm Press Group. Within two years of launch, the turf magazines were well-respected, award-winning publications. Ron has received numerous awards for writing and photography in both agriculture and landscape journalism. He is past president of The Turf and Ornamental Communicators Association and was chosen as the first media representative to the University of Georgia College of Agriculture Advisory Board. He was named Communicator of the Year for the Metropolitan Atlanta Agricultural Communicators Association. More recently, he was awarded the Norman Borlaug Lifetime Achievement Award by the Texas Plant Protection Association. Smith also worked in public relations, specializing in media relations for agricultural companies. Ron lives with his wife Pat in Johnson City, Tenn. They have two grown children, Stacey and Nick, and three grandsons, Aaron, Hunter and Walker.
Subscribe to receive top agriculture news
Be informed daily with these free e-newsletters
You May Also Like
---