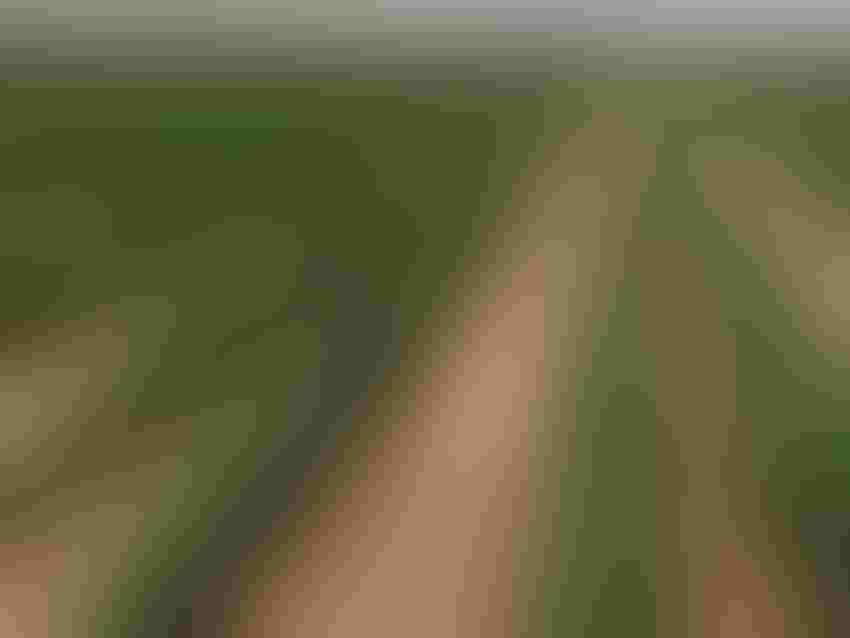 Cotton acreage in Arizona will increase by 5.7 percent or 10 percent, depending on who you ask.
Depending on who you ask, Arizona cotton production this year will either drop by 13.5 percent or increase by a similar number. The pessimistic figure comes from the National Cotton Council's Western Division 2018 Planting Intention statistics (released February 11), while the optimism comes from those who will do the actual planting in Arizona.
Acknowledging that "Growers in the Southwest intend to plant 8 million acres, an increase of 5.7 percent," NCC predicts fewer acres of upland cotton in the West overall with a specific prophesy of a cotton acreage decline in Arizona and California and "a shift from upland to ELS cotton, corn, and other crops in Arizona."
While noting the national survey is "a snapshot in time based on grower intentions that can differ with changes in markets and weather," Paul (Paco) Ollerton, Arizona Cotton Growers Association president (and 2018 Board of Directors member of the Cotton Council International), says, "Cotton growers in Arizona disagree with decrease predictions.  We think we'll see about a 10 percent increase in acreage."
He bases his optimism on a recorded bump over previous year's crop and a  price increase.  "The experts are predicting prices in the 70-cent to 85-cent range for this year's crop, and those numbers were arrived at prior to the announcement of the seed cotton program that might also have a bearing."
Arizona cotton farmers planted 155,000 acres of upland and about 14,000 of long staple or Pima cotton in 2017.  "I believe the upland market will probably bounce about 10 percent, up to 165,000 to 170,000 acres this year," he says.
"And," adds ACGA Executive Vice President Kevin Rogers, "Arizona long staple is expected to increase to 20,000 acres, a 31 percent jump."
Yield has remained relatively steady in recent years.  "We've been in the 1,500-pound lint range per acre for several years," says Ollerton.
Both association executives grow cotton.  "My cotton acreage will be down a bit this year because we put in a few more acres of wheat as rotation," Rogers says.  Rogers, who farms 6,000 acres with his father and brother, is currently concentrating on forage crops for the dairy industry, alfalfa and corn silage, but "as the cotton market creeps back in, we're going to continue to re-evaluate."
Subscribe to receive top agriculture news
Be informed daily with these free e-newsletters
You May Also Like
---