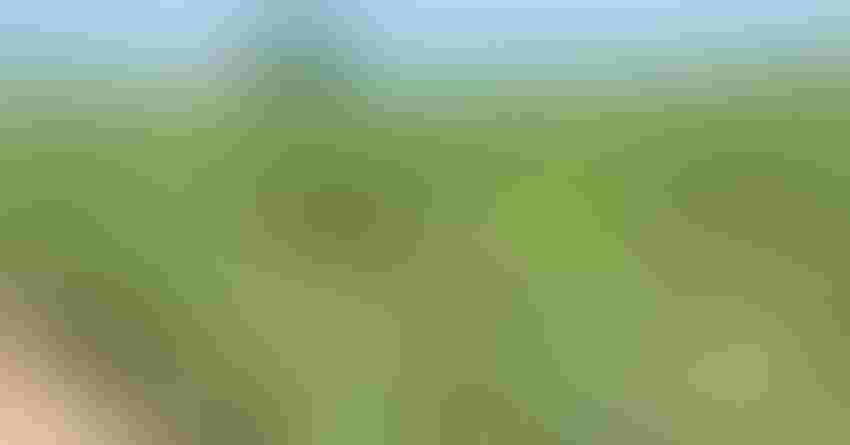 Product availability, expense and regulatory uncertainty may create anxiety, but the same recommendations weed specialists have promoted for years remain the best options in 2022.
Farm Press
As farmers across the Cotton Belt complete plans for 2022 planting, they face the same weed management challenges they see every year — plus several new ones. 
Product supply issues, higher costs for herbicides, pesticides and fertilizer, uncertainty on herbicide regulations, and more herbicide-resistant weed issues make 2022 a conundrum. 
Extension weed specialists Pete Dotray, Texas A&M AgriLife; Tom Barber, University of Arkansas; and Charlie Cahoon, N.C. State, agree that affective and economical weed control will depend on pre-emerge and other soil residual herbicides. 
Dotray sees a bit of a positive spin around some supply issues. "With the unknows on a new dicamba label, shortages with glyphosate and glufosinate, folks need to plan on using alternatives to some degree. They will need to rely more on soil-residual herbicides up front and early season.  
"Many growers never got away from yellows in this region (Texas High Plains)," Dotray said. "Other residual products will also be important because of the product supply issues with Roundup, Liberty, and other postemergence products. It will be important to start clean and control early weeds." 
He said a lot of uncertainty remains about new dicamba labels, even as South Texas growers near planting time. "I feel for farmers trying to make plans without knowing the full playbook." 
The unknowns 
"We never know what courts will do on regulations," Barber added. "The courts can hand down a decision to vacate the label. And that often happens at the most inopportune time. However, in most cases, if the product is on hand or in the supply chain, producers are able to use it."  
He said regulations in Arkansas will follow the same rules as last year "unless a lawsuit changes it." 
Still, a lot of uncertainties face producers this year. "What will be expensive and what will be in short supply? We have not had that problem before with something as common as Roundup," Barber said. "We've changed our winter burndown mix recommendation to conserve Roundup." 
Cahoon is familiar with the current supply and high-cost issues. 
"That's what we've been talking about all winter," he said. "The best strategy is to conserve those products, use alternatives for burndown and then a strong preemergence program. That will give us more flexibility for postemergence options. 
"Also, we recommend paying closer attention to glyphosate rates. Producers have been using high rates because it has been economical. If we're smart, we can apply more efficiently."  
He is not advocating wholesale rate cuts but maintain the 1X rate and be selective where to use specific products. "In some situations, that will be a good option, maybe not in others." He said a layered layby treatments also play a role. "We've been talking about this for a long time." 
Build a budget 
Good PRE and residual applications offer more flexibility.  
"If we can use a stronger residual at $12 per acre instead of a $17 Roundup treatment, we will save money," Cahoon said. "Things we've been talking about for years make more sense with uncertainties and price increases." 
Barber said he has heard of higher prices for postemergence products, but not of short supply. 
"We keep preaching residuals," Dotray said. "Regardless of the crop, residuals are consistent, and the cost might not go up as much as over-the-top products that are also hard to find. We're looking at a lot of challenges. The sooner producers put a plan together, the better off they will be at developing strategies to effectively manage troublesome weeds. They should start talking to distributors and retailers to lock in their needed supplies." 
Cutting rates because of reduced supply is not a good solution. Prioritizing fields or areas that are known to be weedy would be a better option.  
"Producers likely will be using different products and trying different strategies this year," he added. "I expect to see tillage increasing, both preplant and between-the-row. Directed or hooded spray applications will likely increase as well. Check the alternatives if all the Roundup needed is not available."  
Labels 
Specialists are operating on 2021 regulations. "That's what we are using in our training sessions," Dotray said. "We could hear about new label changes anytime — February, May, or we may not see any additional restrictions until after this growing season." 
Barber said June 30 remains the cutoff for cotton and soybeans. "We do have some Enlist changes because of the Endangered Species Act in several counties in western Arkansas."  
More resistance 
"Pigweed resistance is still the big one," Barber said. "We are identifying resistance to other populations as well. Some might have resistance to dicamba and 2,4-D. It's a way of life with pigweed. We don't know which product will be the next for pigweed resistance. That's why we emphasize the importance of residuals." 
A big issue, Cahoon said, is paraquat-resistant Italian ryegrass.  
"Also, we're seeing 4-way resistant ryegrass (ALS, ACCase, glyphosate, and paraquat), and we have no good post-emergence material for it," Cahoon said. "If producers have paraquat-resistant Italian ryegrass on the farm, we have no control options. A residual would have to have been put out last fall. We're seeing some multiple resistance water hemp, but not in the cotton region yet." 
Cahoon said resistant redroot pigweed could be troublesome. "A lot of areas that do not have Palmer pigweed have redroot pigweed. It's common in a lot of fields but we have not seen resistance before." 
Complicated 
Product availability, expense and uncertainty with regulations might create a bit of anxiety. But the same recommendations weed specialists have promoted for years remain the best options: Start clean. Use yellows and residuals. Be selective with postemergence materials. Look for alternative products and weed management strategies. And read the labels. 
Subscribe to receive top agriculture news
Be informed daily with these free e-newsletters
You May Also Like
---