Alabama cotton growers gear up to battle resistant pigweed
Alabama cotton growers gear up to battle resistant pigweed
• As growing numbers of weed scientists and producers have learned through experience, it's all about dominance — dominating the weed before it dominates the cotton.• Walt Corcoran, who farms a few miles north of Eufaula in the southeastern corner of Alabama, follows a proactive strategy that has set the standard for growers in the rest of the state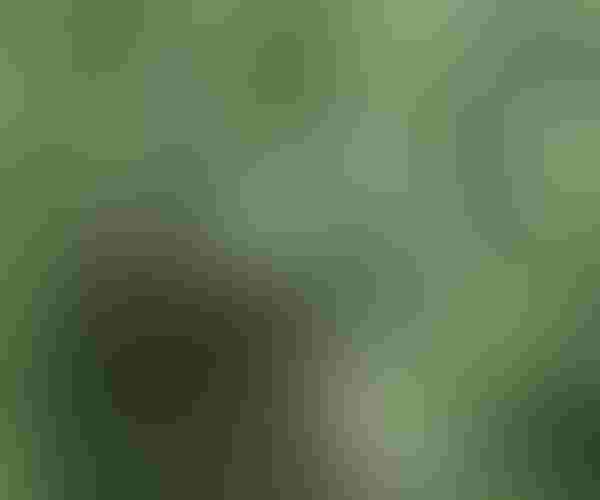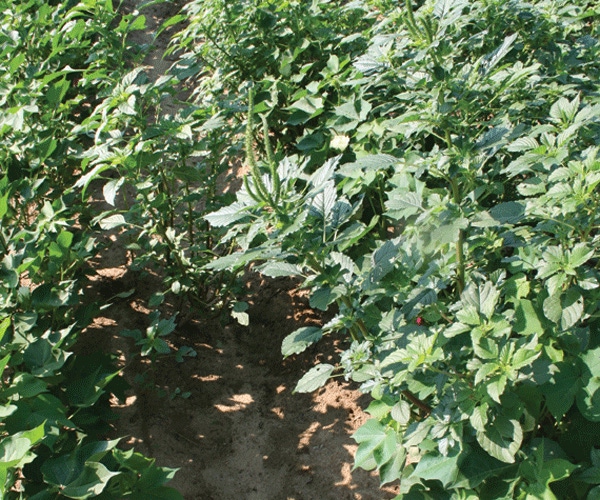 Michael Patterson is marshaling every strategy and resource to terminate glyphosate-resistant pigweed with extreme prejudice, but this does not detract at all from his grudging respect for this weed's capacity for wreaking havoc in Southern cotton fields.
If this weed were a football player, Patterson, an Alabama Cooperative Extension System weed scientist, would unreservedly assign it six stars — a six‑star player among noxious weeds.
Like any star player, it possesses staggering height, heft and speed. Growing at rates as fast as 2 inches a day, it can reach a height of 9 feet and a weight of 40 pounds.
That's precisely why Patterson and other weed control experts are so determined to stop it dead in its tracks.
Like any six‑star player, Palmer pigweed, also known as Palmer amaranth, must be shut down at the outset — in the case of row‑crop farming, in the weeks preceding planting — otherwise it will dominate the field.
Yet, size and growth rates do not account entirely for the weed's destructive power. The females of this resistant biotype are able to produce up to 1.7 million seeds, averaging between 400,000 and 600,000 per plant.
"In a field of Palmer amaranth, roughly 40 percent of the plants may be female with the potential to produce a lot of seed, to grow really fast and to use lots of fertilizer and water, which makes it the perfect weed," says Patterson.
As growing numbers of weed scientists and producers have learned through experience, it's all about dominance — dominating the weed before it dominates the cotton.
Dominance requires what Patterson has come to call the "two week herbicide program."   
The golden days when Roundup cotton once afforded farmers the luxury of a few over-the-top applications of glyphosate during the growing season to control weeds are long gone.
"If you're growing Roundup Ready cotton and you have a weed like Palmer amaranth that is resistant to Roundup, you can't depend entirely on Roundup or, you're going to be out of business," stresses Patterson, who shared his strategies for pigweed control at the 2012 Wiregrass Expo, held in Dothan.
Soil residual herbicides — and for that matter, hooded sprayers — have once again become a standby of cotton production and one of the critical factors in securing dominance over the weed.  
Must stay ahead of pigweed
However, since residual herbicides generally don't last more than three weeks even with sufficient rainfall, proactivity — staying ahead of the weed from burn down to lay-by — is another critical factor in dominating pigweed.
Walt Corcoran, who farms a few miles north of Eufaula in the southeastern corner of Alabama, follows a proactive strategy that has set the standard for growers in the rest of the state, Patterson says.
Corcoran puts Gramoxone and Diuron down two weeks ahead of planting, which kills emergent pigweed, then plants Roundup Ready cotton," Patterson says.
At planting, he applies Reflex alone or with Prowl and hopes for rain. Both of these herbicides have soil‑residual effects against pigweed.
Two to three weeks later, this is followed by an over-the-top application of either Dual or Warrant plus glyphosate (Roundup).
The key, Patterson stresses, is to apply this mixture before the pigweed re-emerges.
Three to four weeks later, Corcoran runs a hooded sprayer in the middles with Gramoxone.  
This is followed with a lay-by application containing Valor plus MSMA or glyphosate which provides additional residual effect.
As pigweed continues its relentless spread throughout Alabama and the rest of the South, Patterson says producers who have detected pigweed in Roundup Ready cotton fields must follow similar regimens.
Some companies are stepping up with the development of cotton varieties genetically modified for additional herbicide resistance and that will provide growers with more options.
Two of the most promising new technologies include Monsanto's dicamba-tolerant cotton, and Dow's new line of cotton resistant to 2 4-D applications.
"Both of these will secure a measure of control over pigweed," Patterson says. "It won't ensure they're graveyard dead, but they will provide at least 80 percent control when used alone and even better when used with glyphosate or Liberty (gluphosinate)."
The bad news is neither of these varieties will be available for the next four years.
"Bayer is coming out this year with their GlyTol-LibertyLink varieties that allow the application of glyphosate and Liberty and this will help right now," he says.
Patterson says another promising area of research has focused on high‑residue cropping systems: planting a rye cover crop, rolling it down, and then planting no-till cotton into the rye. The rye deprives pigweed seed of critically needed sunlight.
"This system works," he says. "The problem is that in high-acreage systems it's hard to manage."
While rotation is another option, consistent, proactive soil-residual herbicide applications to reduce seed populations will remain the best strategy for most producers.
"To do that, you've got to maintain complete control for three years," Patterson says. "Even if half of this seed ends up rotting in the soil each year, you're still faced with a tremendous problem."
Subscribe to receive top agriculture news
Be informed daily with these free e-newsletters
You May Also Like
---