Ag Chairman Conaway impressed with South Texas resilience
Ag Chairman Conaway impressed with South Texas resilience
"The whipsaw of that farmer from a week earlier when he was expecting a record yield, and then for Harvey to develop in the Gulf rather quickly, and to see that farmer stand in that same field a week later with the crop totally destroyed is awfully impactful."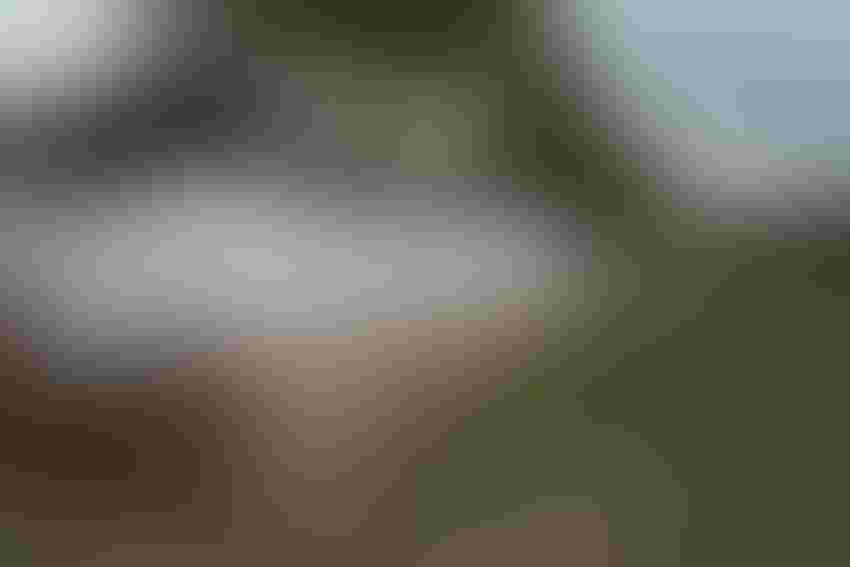 Rotting cotton in soaked modules have a "distinctive and obnoxious, odor," says House Ag Committee Chairman Michael Conaway..
The resilience of South Texas farmers impressed  House Agriculture Committee Chairman Michael Conaway following a tour last week of Wharton County, where flooding from the Colorado River, spawned by torrential rains from Hurricane Harvey, covered entire cotton fields, and soaked modules that were awaiting pickup from nearby gins when the storm hit.
Conaway, along with Secretary of Agriculture Sonny Perdue and Texas Commissioner of Agriculture Sid Miller toured Wharton County farms and the Farmers Cooperative Gin in El Campo, Sept. 21.
In a recorded message released today, Conaway said the impact of the storm is hard to fathom without seeing it firsthand.  He said it was disheartening, "To stand in what would have been a record crop of cotton with plants about waist high and to know that the Colorado River, which was about four miles away, had flooded and covered to the tops of those plants and above them with water, and when that water settled out, it coated all those cotton bolls that were about to be harvested with mud and totally destroyed that crop.
"The whipsaw of that farmer from a week earlier when he was expecting a record yield, and then for Harvey to develop in the Gulf rather quickly, and to see that farmer stand in that same field a week later with the crop totally destroyed is awfully impactful."
He says the odor of rotting cotton modules also can't be appreciated in photographs. "Cotton that rots like the cotton in those modules in the field that were soaked has a distinct odor and it's a pretty obnoxious odor, quite frankly.
"The other thing is to see the resiliency. The folks we talked to at El Campo, knowing they had taken such huge losses, knew that they had crop insurance; they knew they had a way forward, and they intended to walk that path forward. They were not going to quit, they were not going to give up, they were going to stay in business. It was really heartfelt, the optimism in the face of this stunning setback." He said farmers show incredible spirit following destruction from "what was Harvey to what was otherwise a record cotton crop for that part of Texas."
Subscribe to receive top agriculture news
Be informed daily with these free e-newsletters
You May Also Like
---