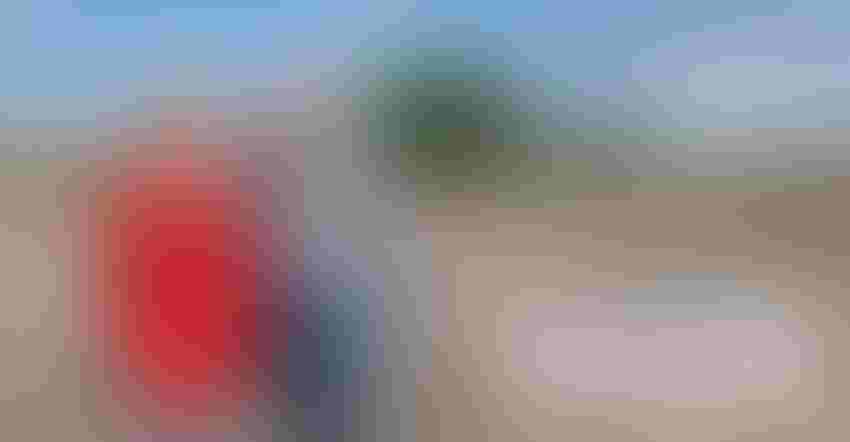 It's that time of year! Only, this year, it's in March rather than February. Every year, Farm Press and The Cotton Foundation receive nominations for the High Cotton Award. Producers are chosen from four regions throughout the Cotton Belt: the Southeast, Delta, Southwest and West.  
Typically, the winner is announced at a 7 a.m. breakfast during the Mid-South Farm and Gin Show. But due to COVID the breakfast was cancelled, along with the gin show, at least in-person. The gin show switched to a virtual format in February, while High Cotton presentations will be livestreamed March 23.  
This year will be different, no doubt, but no less exciting. Though the winners won't be together at the breakfast, Farm Press will be with each of the winners at their farm or a local location to present the awards.  
My Southwest winner is Robbie Robbins. He's been farming for over half-a-century. I can't even begin to list the changes he witnessed and instigated on his farm over the last 62 years.  
I had the pleasure of visiting his Altus, Okla., farm last year during harvest. On a windy, October day, we sat in his office, along with his wife Linda and his farm operations manager of 25 years, Jeff Lorah. Robbie talked about working mules on the family farm when he was a boy. Later that afternoon, we stood in his field and watched as five picker balers harvested his cotton.  
He also talked about his first five-acre cotton crop. Today, he farms 6,000 acres of cotton. I wonder if we could have talked to that young Robbins, planting his first five acres, and told him that one day he'd be farming thousands of acres and running equipment that not only picked but baled his cotton, what he would have said. The technological advances in agriculture are mind-blowing. Life-changing.   
When the Southwest cotton community found out we'd be hosting a virtual presentation in Altus, they immediately wanted to give Robbins a reception to celebrate his years of production and service to the cotton industry.  
Cotton grower's wives are baking homemade goodies while Plains Cotton Cooperative Association is hosting the event. Kathy Fowler with Fowler Agency (a crop insurance agency) is gathering photos from throughout Robbins' career to create a video and decorate the tables.  
While I'll miss having the winners and their families together in Memphis for one presentation, a personal reception has a nice ring to it as well. I'm glad Robbins will get to celebrate among friends and family that otherwise may not have been able to travel to Memphis for the awards breakfast and gin show. It will be a special event! 
The High Cotton award is one of two prestigious awards Farm Press gives each year. Congrats to Robbie and Linda and Robbins Farms!  
To view the live stream presentation,March 23, 1 p.m., CDT, click here.
To read more about the 2021 High Cotton winners, click the following links:
Subscribe to receive top agriculture news
Be informed daily with these free e-newsletters
You May Also Like
---