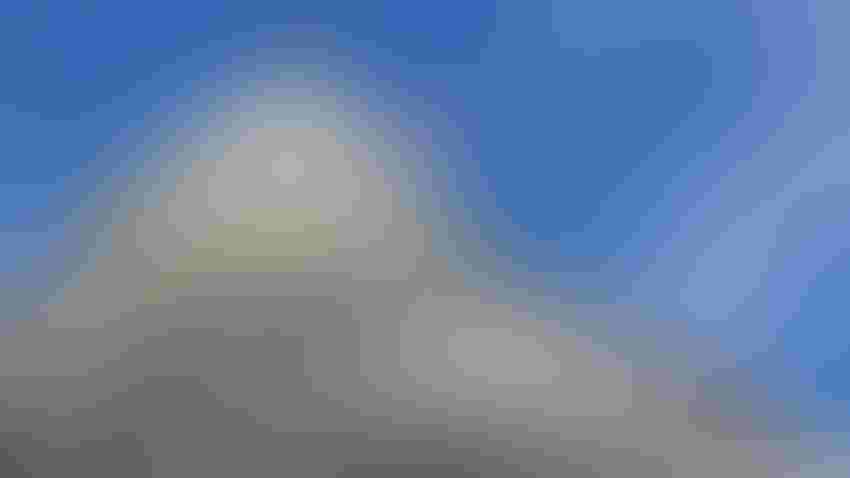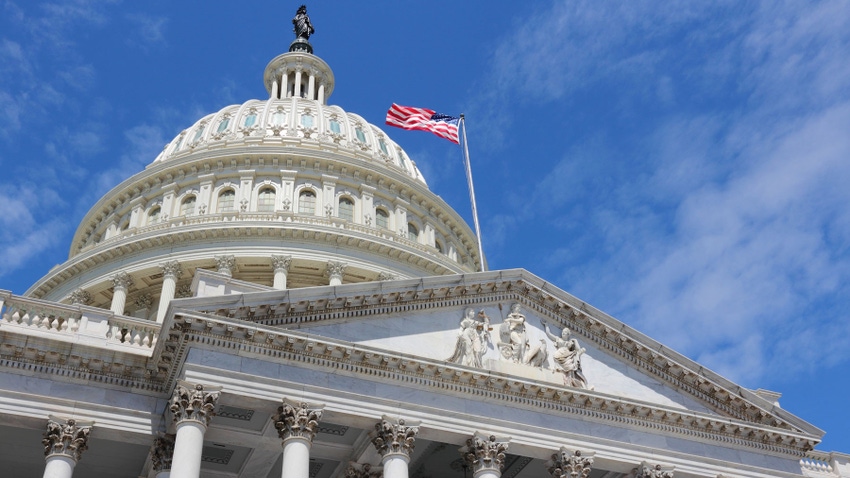 For cotton, it's not as much a question of additional farm bill programs, but additional resources to existing programs.
Tupungato / iStock / Getty Images Plus
When the new Congress begins debating the next farm bill, legislators will face significant challenges, including a divided Congress, economic uncertainty and trade issues.
Farm Press asked Gary Adams, president and CEO of the National Cotton Council, and Bart Fischer, co-director of the Texas A&M Agricultural & Food Policy Center and former economic adviser to the U.S. House Agriculture Committee, five key farm bill questions that could affect cotton.
What elements of the current farm law would you like to see preserved?  
Adams
The safety net for producers must continue with two key components: 1) an effective commodity policy that provides either price or revenue protection to address prolonged periods of low prices and depressed market conditions that span multiple years; and 2) a strong and fully accessible suite of crop insurance products so producers can tailor risk management to specific yield and price volatility needs.
Also, the non-recourse marketing loan program for upland cotton remains a cornerstone of farm policy for the U.S. cotton industry. Even in times of higher market prices, the marketing loan provides cash flow for producers and aids marketing flexibility. The marketing loan program ensures cotton flows through marketing channels and encourages orderly marketing of the crop throughout the year.
Maintaining the economic assistance for U.S. textile manufacturers is critical. By allowing U.S. textile mills to make new investments necessary to remain competitive, the program supports a manufacturing base that brings jobs to U.S. workers.
In the current global environment and the need to re-shore or nearshore manufacturing critical goods and materials, a strong and robust U.S. textile manufacturing sector is key to produce many products for our defense industry and personal protection equipment, highlighted during the COVID pandemic.
Working lands conservation programs must be maintained in the new farm bill.
Fischer
The general structure of the farm safety net is sound. Crop insurance is working. Price Loss Coverage and the Marketing Loan are largely countercyclical to crop insurance, kicking in when prices are low. Natural disasters and decades-high inflation highlight areas where the farm safety net was not up to the task.
What additional programs would benefit cotton? 
Adams
It is not as much a question of additional programs, but additional resources to existing programs. The tremendous increase in production and logistics costs exposes a critical need to enhance support levels within the existing structure. We believe opportunities exist to improve certain aspects of the marketing loan to enhance cotton flow into the marketplace.
Fischer
I'm not convinced that agriculture in general, or cotton in particular, need new programs. Most growers would be content with fewer options but options that worked. 
Improve what we have.  PLC reference prices have not kept up with production costs. The 2018 law allows reference prices to float with the market, providing a framework. 
Congress authorized provisions that address deductibles not covered by producers' individual insurance coverage, such as Agricultural Risk Coverage in Title 1, area-wide insurance policies (Supplemental Coverage Option, Stacked Income Protection Program, and the Enhanced Coverage Option), and ad-hoc disaster programs, (Wildfires & Hurricanes Indemnity Program and the Emergency Relief Program). These could be streamlined and combined into a supplemental, area-wide insurance policy.
With a change in Congress, especially the House, do you anticipate proposed funding cuts? 
Adams
At some point in every farm bill debate, there is a call to reduce funding. However, it is critical for Congressional leaders to understand the importance of an effective farm bill for food security and to support the rural economy.
Our message to Congress will be that more, not less funding is needed for an effective safety net. Looking at true spending versus the CBO baseline for agriculture, it is clear the baseline is inadequate. Investing in the farm bill gives Congress the opportunity to offer more certainty for farmers and the American taxpayers.
Fischer 
Our national debt exceeds $31 trillion with much mandatory spending on autopilot. The Supplemental Nutrition Assistance Program is expected to exceed $1 trillion over the next 10 years. That could attract attention.
Where would you expect to see cuts to current program funding? 
Adams
It's too early to say what that might look like. With any new farm bill, proposals through legislation or the farm bill amendment process would undermine the foundations of crop insurance and other critical support programs.
To be successful, we must be engaged with Congressional leaders to ensure our priorities are sustained. Our goal is to ensure what passes is a comprehensive farm bill that works for all stakeholders and is beneficial to them and the American people.
Fischer
The farm bill is often a target for cuts.  But six consecutive years of unbudgeted, ad-hoc disaster spending proves the farm safety net has been slashed too far. Instead of reductions, modest investments could provide some certainty for growers and eliminate costly, unbudgeted ad-hoc disaster aid.
What trade issues should the farm bill address? 
Adams
The farm bill authorizes export promotion programs MAP and FMD. The cotton industry is a major beneficiary of these programs through the work of Cotton Council International. The farm bill has an opportunity to bolster trade by increasing funding for these crucial programs so U.S. cotton continues to grow export markets.
Currently, bills in the House and Senate would double MAP/FMD programs. While vital for opening and sustaining markets, funding for these programs has not been increased in several farm bills, while global competitors continue to increase their focus on market development.
Much like crop insurance, MAP and FMD are great examples of a public-private partnership that shows tangible results.
Fischer 
Many trading partners do not live up to the same WTO standards as U.S. farmers. We need to hold countries accountable. The farm safety net helps balance the scales. We can do more to promote American-grown products and to facilitate market access. 
The market promotion and facilitation trade programs in the 2018 law ensure sustainable funding for those programs. Funding still falls short. The U.S. exports one-third of agriculture production, or more than 75% for cotton. The importance of trade promotion and market facilitation is obvious.  
Subscribe to receive top agriculture news
Be informed daily with these free e-newsletters
You May Also Like
---