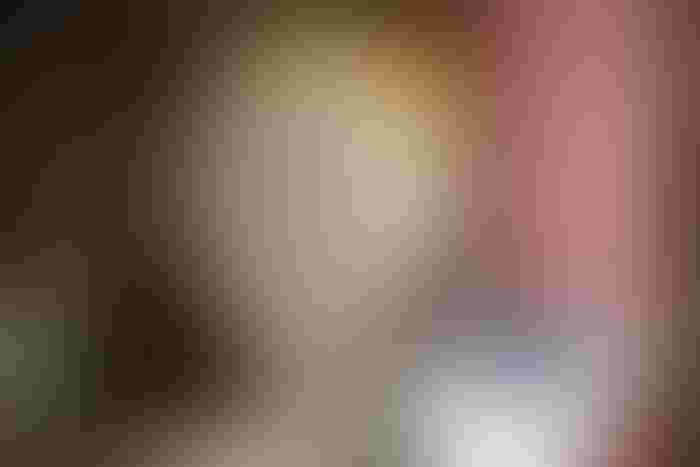 Cotton gins in Oklahoma are busy this fall, even though the continuing drought reduced the crop again. At least there is some cotton being harvested this year, not like 2011, the worst drought year on record for the Southern Plains.
Jantz Bain, manager of the Humphreys Farmers Cooperative southeast of Altus, Okla., says his gin has processed 520 bales to date. He expects the season will bring 10,000 to 11,000 bales of cotton to his facility.
"Our production this year probably will double what we ginned last year," he said. For comparison purposes, Humphreys' gin totaled a 56,000 bale run in 2010, the last year enough rain came to have a good dryland crop.
Bain says a lot of the irrigated cotton he is ginning this year comes from Tillman County. More than 95 percent of it came from irrigated fields, either pivot systems or row irrigation.
Even in a lean year of agricultural production, cotton gins like the one at Humphreys contribute to the economical welfare of the community and to Jackson County.
"We are running the gin and taking care of our other responsibilities with our in-house crew," Bain said. "In a good year, we would be running the gin 24 hours a day to keep up with the harvest and have a 20 person crew. Right now, our staff varies from 6 to 16 people, depending on the situation."
On the west side of Altus, the Cotton Growers Cooperative Gin is running. Manager Mike Berry says his gin has processed 4,000 bales to date. He expects the 2012 season to yield a total of 6,000 bales. Like the other Jackson County gins, Berry's facility is running less time with a reduced crew due to the lack of cotton to gin.
But 2012 is better than 2011, when the drought kept the Cotton Growers Gin silent all season. "Most of our cotton is coming from the Duke area west of Altus and from Kiowa County east of the North Fork of the Red River. Nearly all of it was harvested from irrigated fields."
Again for comparison, in 2010, Cotton Growers Gin processed more than 100,000 bales for the ginning season. "We ginned from September, 2010, until February, 2011," Berry said. "We kept two crews of 24 people working 24 hours a day, seven days a week during that period."
Now, Berry's crew consists of 12 people working an 8 a.m.to 7 p.m. shift five days a week and no ginning on the weekends.
But Berry is happy to see his gin running at all.
"We have seen two consecutive years without enough water in the Lake Altus Reservoir to be able to irrigate crops in the Lugert-Altus Irrigation District," he said. "If we are able to irrigate in 2013 during the growing season, we will need to get enough rain on the lake watershed next spring to fill the lake. Even with plenty of rain, a lot of ponds and small lakes from here to Northeast Texas have been enlarged and dug out during the drought to store more water when it does rain."
All of those improvements by farmers and ranchers, combined with the water erosion control provided by no-till and minimum tillage in the same area, along with large acreages planted back to grass under Conservation Reserve Programs, reduce the amount of rain runoff finding its way into the Red River forks, which feed Lake Altus.
Just north of Altus at Martha, a small agricultural community on the road to Blair, Lynn Scalf manages the Farmers Cooperative and its gin. "We have ginned 1,700 bales to date and we will probably finish the season with 3,000 bales," he said. Like the other managers, Scalf's gin is processing cotton from irrigated fields. Their customer base for cotton production runs all the way north to areas around Elk City and Sayre, north of I-40. "All of this cotton was grown under irrigation," he said.
In 2011, Scalf's gin processed 3,100 bales of cotton. The Martha gin is running with a 10-man crew this season, he said.
TALKIN' COTTON is provided by NTOK Cotton, a cotton industry partnership, which supports and encourages increased cotton production in the Rolling Plains of North Texas, Oklahoma and Kansas. For more information on the cotton scene, see ntokcotton.org and okiecotton.org. For questions or comments on Talkin' Cotton, contact [email protected].
Subscribe to receive top agriculture news
Be informed daily with these free e-newsletters
You May Also Like
---