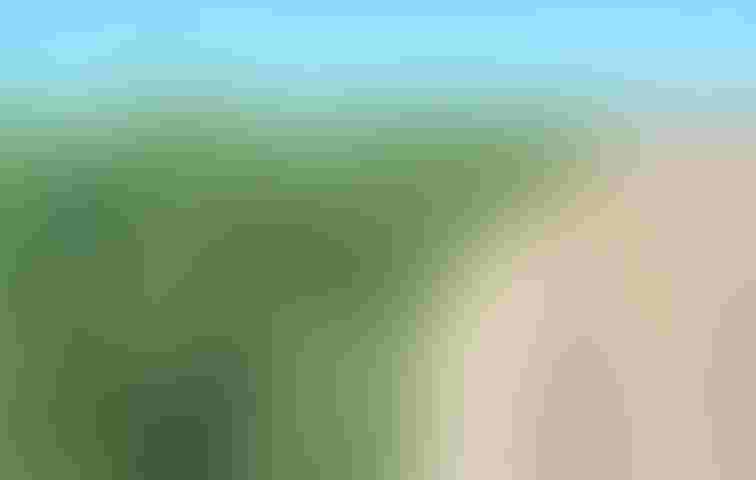 Growers and crop consultants across the Cotton Belt now have a new and freely accessible resource to "focus on" this year. Focus on Cotton, a crop management resource that features monthly webcasts from noted experts in the cotton industry, is now online and available for viewing at www.plantmanagementnetwork.org/foco.
This new resource is a joint effort of Cotton Incorporated and the Plant Management Network (PMN), a nonprofit publisher of science-based crop management information for growers, consultants, and other applied audiences."Growers, consultants and researchers lead busy lives and don't always have time to attend meetings to learn about the latest advances in cotton research," said Ryan Kurtz, Director of Agricultural and Environmental Research at Cotton Incorporated and chair of the Focus on Cotton editorial committee. "Development of these open access webcasts allows anyone to go online at their convenience to stay current on the latest research developments."
The central feature of Focus on Cotton is its 24/7 on-demand webcasts. Throughout 2013, these audio-visual presentations will offer practical information and guidance in various areas of crop management, including weeds, nutrients, irrigation, diseases, and insects. Collectively, they will apply to all areas of the U.S. where cotton is grown.
Focus on Cotton's three inaugural webcasts include:
· 'Conservation Tillage for Weed Control' by Dr. Stanley Culpepper, Associate Professor and Extension Agronomist at the University of Georgia
· 'Management of Tarnished Plant Bugs' by Dr. Jeff Gore, Assistant Research Professor at Mississippi State University's Delta Research and Extension Center
· 'Fusarium Wilt of Cotton' by Dr. Mike Davis, Extension Specialist and Professor of Plant Pathology at the University of California-Davis
New webcasts will be launched in the coming months at a rate of one per month, on average. Focus on Cotton also features crop management information from Cotton Incorporated, as well as cotton-inclusive information from the Plant Management Network's suite of crop management resources.
"At Cotton Incorporated, our mission is to increase the demand for and profitability of cotton through research and promotion," said Kurtz. "We are excited about collaborating with the Plant Management Network to disseminate the latest research supported by Cotton Incorporated. The Focus on Cotton webcast series will ensure growers and crop consultants in the cotton industry have access to the best science-based management practices for the field." Focus on Cotton also features links to PMN's subscription content, which includes applied, peer-reviewed journals; fungicide, nematicide, and insecticide trials; and image collections.
Among PMN's free resources is the University Partner Extension Search, a keyword search that pulls Extension information from PMN's partnering land-grant universities; and PMN's Cross Journal Search, which searches journal abstracts of PMN's partnering scientific societies. These abstracts often offer bottom-line information from which practitioners can glean to make more informed management decisions.
Focus on Cotton is the fifth in a series of commodity-specific resources targeted at agricultural professionals, including growers, crop consultants, certified crop advisers, and state/county Extension agents.
Subscribe to receive top agriculture news
Be informed daily with these free e-newsletters
You May Also Like
---