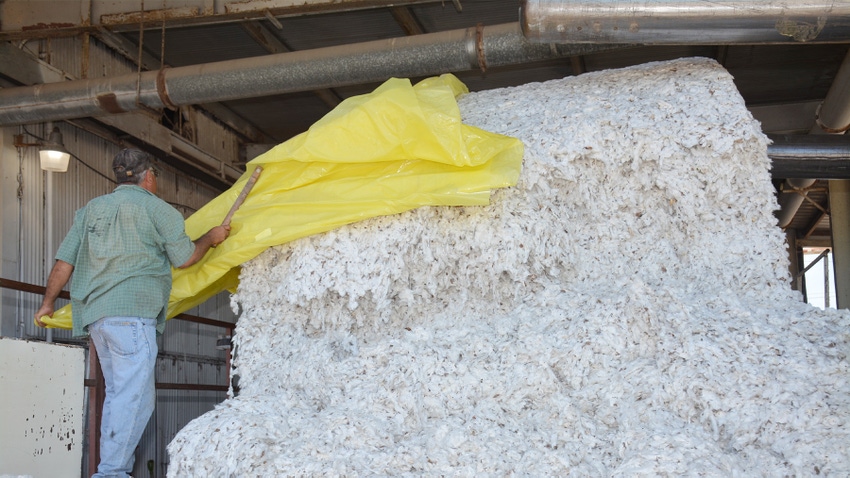 A $50 million cotton infrastructure Agriculture Disaster Relief Grant Rider was not included in the final budget and supplemental adopted by the Texas Legislature, according to a recent Plains Cotton Growers, Inc., release.
The request for the 2022 crop relief grant was denied despite the approval of a $321.3 billion budget for the biennium as the legislature adjourned Sine Die (with no appointed date for resumption) over the Memorial Day weekend, the release stated. 
PCG CEO Kody Bessent expressed his appreciation of the "valiant effort" of many to try to secure the funds.
"Plains Cotton Growers, Inc., is extremely appreciative of Sen. Charles Perry (District 28) and Rep. Cecil Bell (District 3), as well as South Texas Cotton & Grain Association (STCGA) and the Texas Cotton Ginners Association for the countless hours everyone spent advocating for this much-needed assistance to the cotton industry," Bessent said, also thanking D. Williams & Co., Inc., and many other cotton industry affiliates.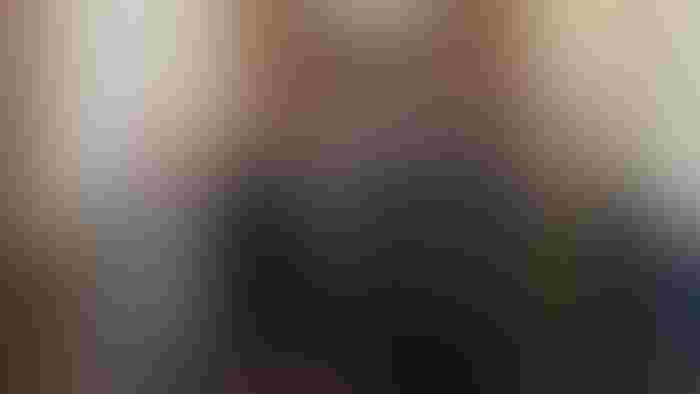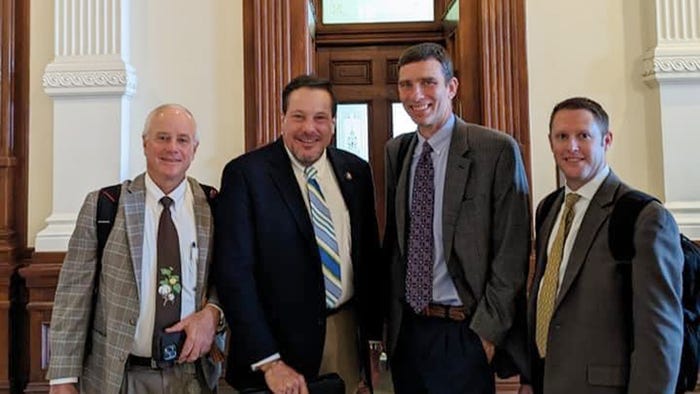 Full-court press: from left, Kelley Green, Texas Cotton Ginners' Association (TCGA) executive vice president; Jeff Nunley, South Texas Cotton and Grain executive director, Aaron Nelsen, TCGA communications manager; and Kody Bessent, Plains Cotton Growers CEO, worked together to fight for the cotton infrastructure aid. (Photo by Plains Cotton Growers, Inc.)
"We worked on it all the way until the last day," said STCGA Executive Director Jeff Nunley, who credited Bessent for leading the charge. "It just didn't make it into that final supplemental. But just because we didn't succeed, doesn't mean we're not looking at other options."
A little history
Back on March 2, Sen. Perry filed a proposed budget rider in the Senate on behalf of the cotton industry that would have established a one-time agricultural disaster relief grant out of federal funds appropriated to the state from the American Rescue Plan Act (ARPA).
The block grant was aimed at addressing expenses related to cotton infrastructure revenue loss due to natural disasters, including the 2022 drought. An identical budget rider was proposed in the House by Rep. Bell. 
Negotiations ensued and the budget rider was elevated to the Senate and House Conference Committees for HB1/SB1 and the Supplemental Budget SB30 respectively. 
"The rider ultimately was not included in the final legislative package, not for a lack of advocacy, but a lack of overall discretionary spending available in HB1/SB1 by the legislature and competition with repurposed funding available through ARPA within the Natural Resource category," Bessent said. 
Previously, Texas was awarded federal funding through ARPA to be expended in seven categories related to COVID-19 assistance. The Natural Resource category was the most applicable category in the supplemental budget for this issue, Bessent said. "However, as the supplemental budget was completed, all unexpended and unobligated balances remaining in this category were repurposed for providing supplemental assistance to food banks in response to COVID-19."
"I was really optimistic about this happening and maybe that's why it's so disappointing," Nunley said. "It was an opportunity to address a statewide issue with the gins hurt by the 2022 drought using the leftover COVID or ARPA money. It wasn't going to impact the state budget.
"It just seemed like a good deal for everyone."
Bessent said while disheartened with the outcome, they remain "acutely aware of the severe financial strain on the overall cotton industry coming out of the 2022 crop year."
Nunley concurred, stating that although not all of his region experienced severe drought, for those that did, this grant would have been very helpful. "But just because they say no the first time, doesn't mean you walk away. It just means 'not right now' or maybe no now but we'll see if we can figure out another way to get there."
Bessent encourages the industry not to despair. "If you recall, it took almost three years, multiple attempts and countless hours of strategy and strong leadership to ultimately enact the seed-cotton policy producers have today.
"This effort relating to infrastructure support is no different in that perspective. While unsuccessful on this attempt, we simply have to regroup, restrategize and refocus on a long-term solution that will help ensure the survival of the cotton industry in times of peril due to forces outside our control." 
"Farmers are resilient," Nunely added. "And the people who work for farmers are too. We get knocked down. We get back up. And go at it again."
Subscribe to receive top agriculture news
Be informed daily with these free e-newsletters
You May Also Like
---