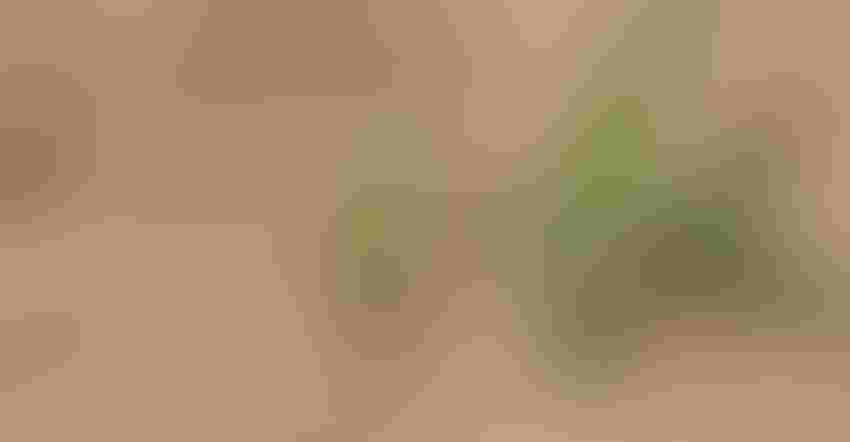 NOT LIKE THE REST: You know you're in the scouting frame of mind if you see a plant that looks different and can't rest until you know why.
Photos by Tom J. Bechman
One plant after another was nearly perfect, right down the corn row. Oops, there was one that looked different. It curled, like it had trouble emerging. What went wrong as it attempted to emerge with all its neighbors?
Any plant that looks different will make a true corn scout's heart rate jump a bit, Dave Nanda says. What happened? Why is this plant different?
Related: Get out and scout!
"It's a natural reaction for someone with an inquisitive mind who wants all plants to grow and produce big ears," says Nanda, director of genetics for Seed Genetics Direct, sponsor of Corn Watch '22. "The next move would be grabbing a trowel or pocketknife and digging. That's where you will find answers."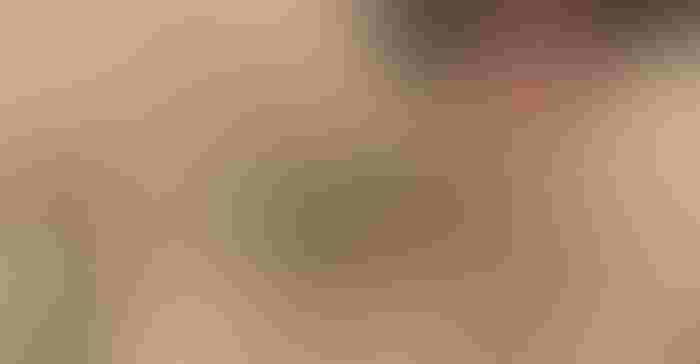 This example is from this spring, but not in the Corn Watch field. In this case, the would-be scout went to work with a pocketknife. The field was planted two weeks earlier and received a pounding rain shortly after planting. Nevertheless, overall, it was a good stand of about 33,000 plants per acre, about 97% of seeding rate.
The tipoff came when the scout kept digging to find the seed, and the soil got harder. The mesocotyl, or original stem, was so long and the seed was so deep that it broke free from the seed before he uncovered the seed.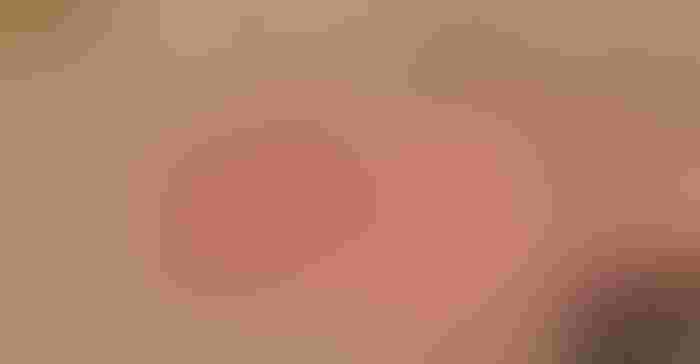 What likely happened? First, it was obvious that soil washed in over the row during the heavy rain. Second, the surface was hard and crusted after the rain.
"The plant had to travel farther to the surface because dirt washed in," Nanda guesses. "It made it through eventually, but it had a hard time breaking through the surface."
The farmer acknowledged seeds were planted 2 inches deep. Why only one plant in this row experienced problems emerging and not others isn't clear.
About the Author(s)
Subscribe to receive top agriculture news
Be informed daily with these free e-newsletters
You May Also Like
---