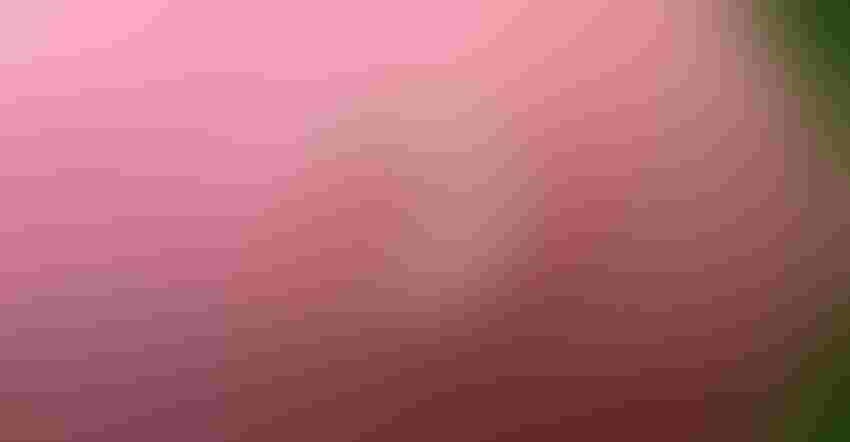 TINY CULPRIT: Here is a corn rootworm larva found during a root dig. Note how small they are while feeding on roots.
John Obermeyer
I've heard talk that corn rootworm could make a comeback. I'm not sure if it's just companies trying to sell products or if it's real. Half of my seed corn has rootworm resistance and half doesn't. I farm everything from bottom land to rolling hills — no sand. One field is corn after corn, one corn after wheat and the rest after soybeans. Should I prioritize which fields get hybrids with rootworm protection?
The Indiana certified crop adviser panel answering this question includes Gene Flaningam, Flaningam Ag Consulting, Vincennes; Greg Kneubuhler, G&K Concepts Inc., Harlan; and Bryan Overstreet, Purdue University Extension ag educator, Jasper County.
Flaningam: Corn rootworm is probably more of an issue in central and northern Indiana. I would prioritize corn after corn with an added insecticide or a high-rate insecticide seed treatment. Prioritize cornfields planted after soybeans if you live in an area that has the variant corn rootworm. This type of rootworm adapts to a corn-soybean rotation, making crop rotations less effective for rootworm control.
Ask your seed adviser about seed treatment options. A second option is to apply an in-furrow insecticide at planting if you have the proper equipment.
Kneubuhler: This question is more directed to where you live in the state. I'd argue that if you live on the west side and south third of the state, then rootworm pressure is much more prevalent. If you live in the north third or east side, we don't see the pressure at this point. That doesn't mean conditions won't change in time, but that has been the case for the last few years.
The highest risk for corn rootworm is going to be corn after corn. In this case, if you have a mix of seed that some has rootworm resistance and some does not, then I would certainly go to my corn-after-corn fields with rootworm corn first. After that, I don't see a high priority of fields to target. I would probably go to your bottom land next with rootworm corn and save the non-rootworm corn for the rest.
As a side note, you could go out to representative fields this winter and dig corn roots from last season and assess the root feeding from corn rootworm, if there is any, to determine the need for rootworm corn. By looking at roots, you can see if there was any feeding last summer from rootworm to get an idea of the severity you might be dealing with.
Rootworms are still alive and well in certain locations. Note the damaged roots on the left versus the healthy roots on the right.
Overstreet: I have been seeing more rootworm damage the past few years in northwest Indiana, but still not like it was in the past. It's enough that we still need to consider it a major pest to think about.
I would definitely use the hybrids with resistance in corn after corn and corn after wheat. What you have left of the resistant hybrids, I would use first in heavier soils.
Subscribe to receive top agriculture news
Be informed daily with these free e-newsletters
You May Also Like
---