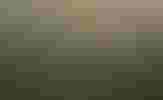 Soybean varieties that are resistant to the soybean cyst nematode are tremendously effective management tools that can be used to increase bean yields. SCN-resistant soybean varieties yield well because they suppress SCN reproduction. However, they don't stop SCN reproduction completely.
If resistant soybean varieties are grown repeatedly, SCN populations can build up over time with increased ability to reproduce on resistant varieties, says Greg Tylka, an Iowa State University Extension plant pathologist and nematode specialst. This is especially a concern because almost all resistant soybean varieties have SCN resistance genes from the same soybean breeding line, called "PI 88788."
Scientists have developed a greenhouse test, called the HG type test ("HG" for Heterodera glycines, the scientific name for SCN), to determine how well an SCN population can reproduce on the sources of SCN resistance currently available in soybean varieties.  Tylka provides the following information about the HG test.
 
When should an SCN HG type test be conducted?
•  When yields from SCN-resistant soybean varieties in SCN-infested fields are considerably less than expected
•  When numerous SCN females are observed on the roots of resistant soybean plants during the growing season
•  When SCN-resistant soybean varieties have been grown in SCN-infested fields numerous times in the past.
A two-gallon soil sample of soil collected in the fall is needed from fields to be tested, and it takes a minimum of 6 weeks to get results back. The ISU Plant and Insect Diagnostic Clinic conducts HG type tests. The fee for the test is $150 per sample. Samples should be sent, along with name, address, and phone number, to Plant and Insect Diagnostic Clinic, 327 Bessey Hall, ISU, Ames, IA 50011.  
Also, a private testing company, ACTS, Inc., at Carroll in western Iowa, performs HG type tests for $125 per sample. Contact ACTS, Inc. by phone at 712-792-3966, e-mail: [email protected] or Web site www.phytopath.com for details.
Subscribe to receive top agriculture news
Be informed daily with these free e-newsletters
You May Also Like
---