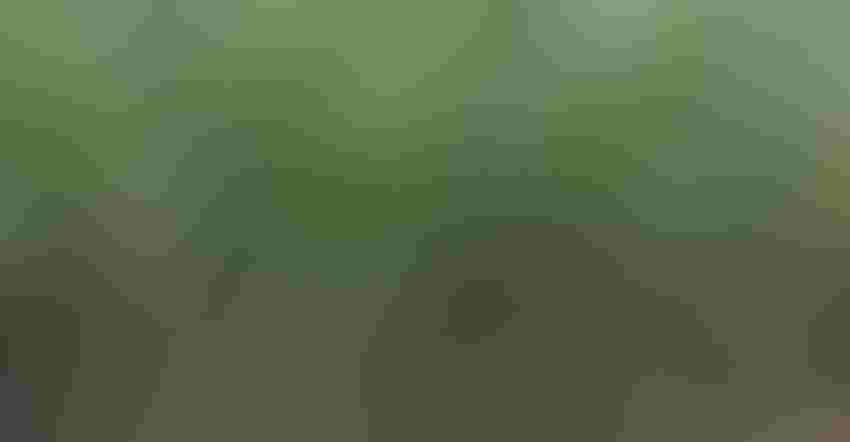 GOOD AND GREEN: The Corn Watch '21 field looks great on the outside, and there is plenty of good corn within the field. But will it yield as good as it looks here?
Photos by Tom J. Bechman
A windshield survey of many cornfields in Indiana turned up high expectations in mid- to late summer. Driving by the Corn Watch '21 field, it would pass the test, with dark green, attractive, well-eared plants all along the road. But how many fields look as good from the inside?
The Corn Watch '21 field is good corn and will likely produce a more-than-respectable average yield, notes Dave Nanda, director of genetics for Seed Genetics Direct. However, walking it or looking at it from above reveals a different picture than just driving by the field. Pockets of plants hurt by moderate nitrogen deficiency were appearing by tasseling, with even the best areas of the field showing some signs of nitrogen deficiency on bottom leaves as grain fill began. Plus, gray leaf spot was already present, primarily on lower leaves.
Related: Worth one more trip to check corn for disease
Assess degree of deficiency
"The nitrogen deficiency is probably the one that concerns us the most," Nanda says. Seed Genetics Direct sponsors Corn Watch '21. "In a few pockets where soil types apparently didn't drain as well early, leaves were firing higher up, and some plants were even pale in color. Those are significant signs of nitrogen deficiency, which could be severe enough to drag down yield in those spots. What we couldn't tell just by walking in the field was how many of those spots there were, and how big some of them might be.
"What we saw more of was dark green, tall corn with one to a few leaves firing, showing signs of nitrogen deficiency, very low on the plant. Most ears appeared to have 18 rows of kernels around the ear and the potential to set a large number of kernels per row. Silking wasn't complete and pollination wasn't finished. It's more difficult to know if those plants will have enough nitrogen to satisfy grain fill."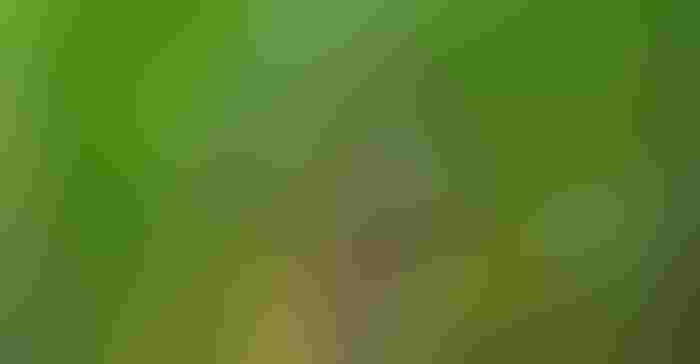 Nitrogen rates have generally been adequate in past years on this farm, with nitrogen deficiency symptoms typically only showing up very late in the year, near black layer, when the crop was nearly finished. Nanda believes either more nitrogen leached before roots could get it due to heavy rains, or more than normal was lost through denitrification.
Disease threat
Even a few gray leaf spot lesions at midseason can turn into multiple lesions and death of the ear leaf or higher leaves prematurely, Nanda says. While there was less gray leaf spot overall than in the Corn Watch field a year ago, he still believes it justified spraying the corn with a fungicide.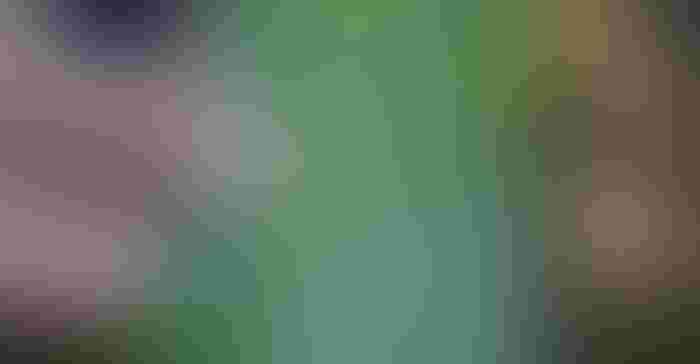 "Conditions were right in midsummer in many areas for gray leaf spot to flourish, with ample moisture, dews in the morning and warm temperatures," Nanda says. "Susceptibility or resistance of the hybrids should be factored in. However, when I see lesions on the bottom two or three existing leaves at silking stage, I lean toward applying fungicides, especially at today's higher corn prices."
Subscribe to receive top agriculture news
Be informed daily with these free e-newsletters
You May Also Like
---