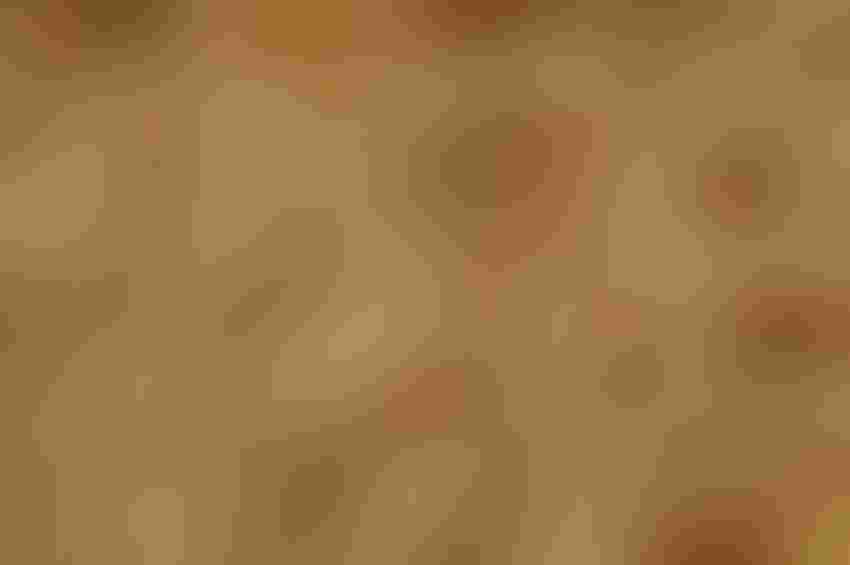 Weekly export inspections increased across all major grains groups with soybeans leading the way in today's report released by USDA for the week ending May 28, 2020.
Weekly soybean export inspections rose nearly 2.0 million bushels from last week to 14.6 million bushels for the week of May 22-28. The 15.7% weekly increase will keep 2019/20 soybean export inspections over a million bushels ahead of the same time period in the last marketing year.
Soybeans exported to Egypt weighed 5.0 million bushels weighed out of the U.S. Gulf last week. Indonesia, Japan, and Mexico all had soybean cargoes ranging from 2.0 million – 2.7 million bushels loaded out of terminals at the Gulf and through the U.S. Interior. Soybean exports to China were noticeably small, totaling a mere 567,706 bushels at interior loading facilities.
While today's numbers were a positive sign for domestic soybean demand, the reduced amount of cargoes loaded out to China is concerning amid the heightened tensions between the United States and China in recent days. Marketing year to date Chinese soybean demand from the U.S. is 48.6% lower than the five-year average.
And China isn't alone in their bearish turn on U.S. soybeans. Overall export demand for the current marketing year to date is down 19.6% from the five-year average. While 14.6 million bushels was indeed an improvement from last week, U.S. soybean exporters will have to average 26.0 million bushels per week for the rest of the marketing year to meet USDA's export estimate of 2.55 billion bushels for the 2019/20 marketing year.
Corn weighed for export increased 1.2 million bushels or 2.8% on the week to 44.4 million bushels in today's grains inspection for export report. Nearly 57.1% of U.S. corn weighed for export for the week ending May 28 was sourced out of the Mississippi River.
Corn cargoes destined for Japan led all international corn buyers for the week. Over 17.4 million bushels of corn were weighed for export inspection at facilities in the U.S. Gulf and Pacific ports. Mexico (8.9 million bushels), South Korea (5.4 million bushels), and Columbia (4.8 million bushels) rounded out the top export destinations for corn cargoes last week.
Corn exports remain 30% lower from the 2018/19 marketing year. The global coronavirus pandemic has weighed heavily on U.S. grain exports and corn has not been exempt. But this week's corn export inspections total offers a glimmer of hope: With 1.775 billion bushels of corn expected to be exported by the end of the 2019/20 marketing year, weekly export totals will have to average 45.5 million bushels for the rest of the marketing year to be realized. Today's 44.4 million-bushel total hints that goal is achievable in the weeks to come.
Wheat cargoes weighed for export increased nearly 1.3 million bushels or 7.4% from the previous week to 18.3 million bushels for the week ending May 28, 2020. 2019/20 export shipments inched 0.4% ahead of last year's shipments in the second to last reporting week of the current marketing year.
Nearly 64.4% of U.S. wheat bushels weighed for export inspection last week were sourced from the Columbia River in the Pacific Northwest. China was the top destination for U.S. wheat last week, with 6.9 million bushels of wheat weighed at customs to be sent to the world's second largest economy. The burst in Chinese demand was an optimistic sign as China reopens their economy following the economic fallout of the global pandemic.
At 2.9 million bushels, wheat exports to the Philippines were the second most popular destination for U.S. wheat cargoes last week. Sizeable inspections going to Yemen (2.4 million bushels) and Nigeria (1.4 million bushels) were positive signs that countries previously impacted by low oil prices were coming back online to restock their wheat supplies.
USDA set lofty export goals for U.S. wheat shipments amidst a global pandemic that has dramatically reduced the competitiveness of U.S. wheat on the global market. The 2019/20 export projection was 970 million bushels, or 50% of old crop production. But with barely a week left in the marketing year, U.S. wheat shipments are on better pace to reach 900 million bushels of wheat exports than 970 million bushels for the current marketing year.
What China has not been buying in soybeans, they have been buying in sorghum. Even though weekly export inspections for sorghum dropped nearly 2.5 million bushels to 15.6 million bushels, cargoes to China accounted for over 56.6% of all sorghum weighed at export facilities last week, or 2.8 million bushels of sorghum. Strong Chinese demand for sorghum this year may provide farmers a profitable alternative to corn, soybeans, and wheat this growing season.
For more information on today's report, check out the weekly report in its entirety released by USDA-AMS here.
Subscribe to receive top agriculture news
Be informed daily with these free e-newsletters
You May Also Like
---