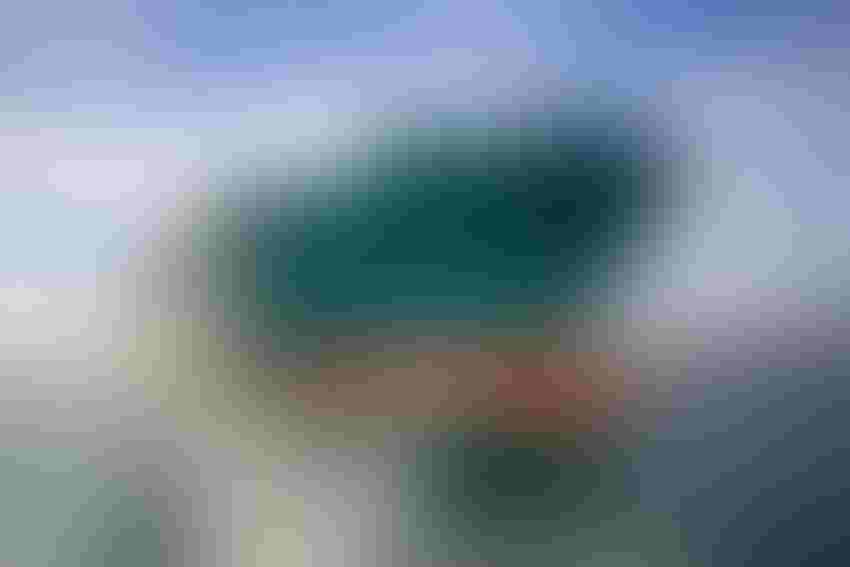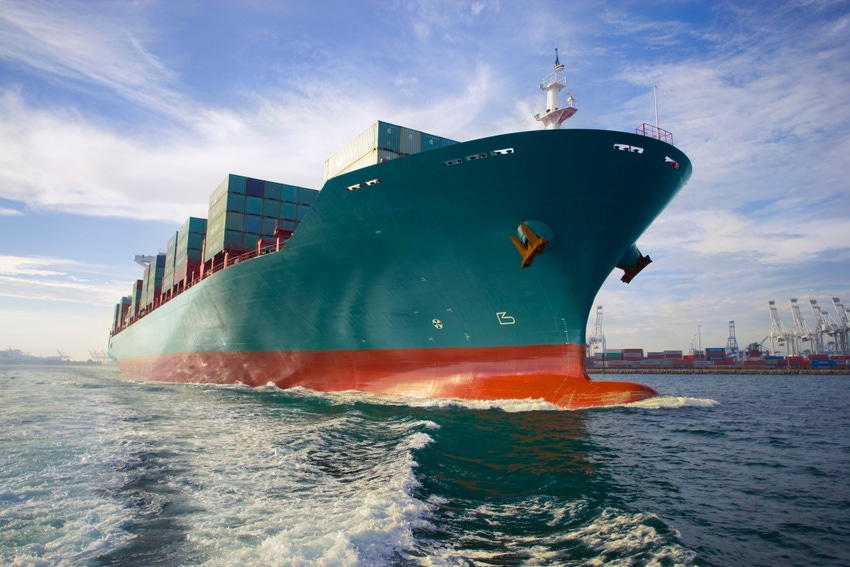 Stewart-Sutton/Thinkstock
Barge shipments of grain were halted on the upper Mississippi River last week and on Monday as high water caused the river to be closed to navigation at St. Louis.
News reports said that portion of the river could reopen sometime on Monday. River shippers in the Quad Cities said barge loadings came to a halt as the closing prevented empty barges from moving north. Last week's closure was apparent in USDA's weekly grain export inspections, which showed a sharp drop in corn and soybean loadings last week.
The National Weather Service showed water levels on the Mississippi River quickly dropping below flood levels later this week as the crests move south. Some flooding remains on the Illinois River near its intersection with the Mississippi River.
The CME Group has a force majeure in place for corn and soybean deliveries on the Illinois River. High water and flooding prompted that action, which remained in effect as of Monday.
Weather maps keep rain in the Midwest the next few days. The 6- to10-day outlook (May 14-18) favors dry conditions for the Midwest and northern Plains.
Farmer selling slows
Farmers sold old-crop corn early last week when the markets rose. However, selling has since slowed as attention shifted to planting, grain dealers said.
USDA late on Monday put corn planting at 47%, which trailed the 52% five-year average and soybean planting at 14%, which trailed the 17% average.
In central Illinois, dealers said some emerged corn was yellow due to stress from cold weather and excess moisture. Those fields could recover with warm, dry weather, they said. Also, some fields along flooded rivers and streams may have to be replanted.
Bids increase
Corn for May shipment to the Gulf was up about a penny at 35 over the CBOT July while June was up 1 at 32 cents over the July. Soybean bids at the Gulf for May are up about 6 cents at 38 over the CBOT July and the June was up 6 at 36 over.
Barge grain shipments during the week ended April 29 totaled 830,833 tons, down 19% from the prior week and down 6% from a year ago, according to USDA's Grain Transportation Report.
Grain vessel loadings at the Gulf eased with USDA reporting 35 vessels loaded during the week of April 27, down 3% from a year ago. Forty six vessels are expected to be loaded in the next 10 days, down 8% from a year ago, the report said.
In the rail sector, grain car loadings totaled 23,521 for the week ended April 22, up 9% from the prior week and up 29% from a year ago.
Heavy rain a week ago in the Midwest disrupted rail traffic throughout the region, USDA said. Rail traffic in Missouri, Kansas, Oklahoma and Arkansas was disrupted. By late last week rail service was returning to normal in some of those areas.
For truckers, the U.S. average diesel fuel price decreased 1 cent during the week ended May 1 to $2.59 per gallon. That is up 32 cents from a year ago.
USDA's latest weekly grain inspections are detailed in the following table and charts.

Subscribe to receive top agriculture news
Be informed daily with these free e-newsletters
You May Also Like
---