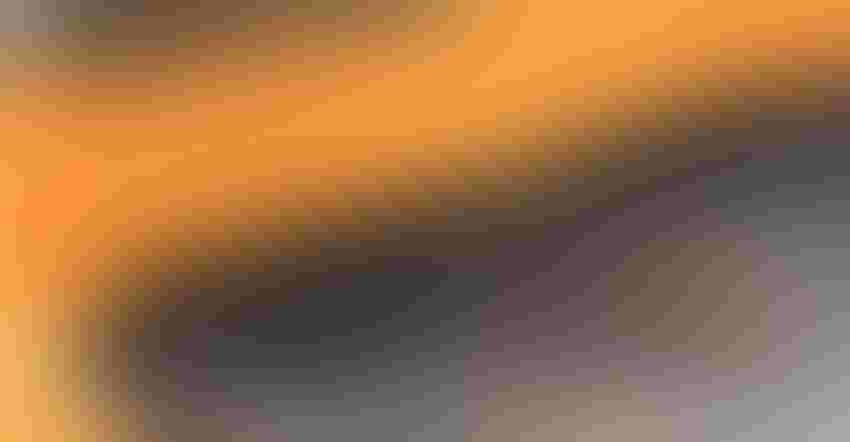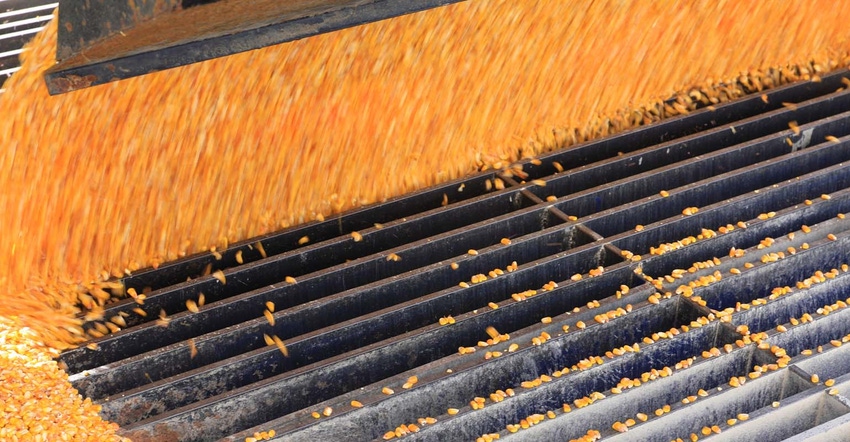 DarcyMaulsby/ThinkstockPhotos
Corn export loading paces continue to set new records due in large part to Chinese demand, as well as a resurgence in shipments to Mexico. For the week ending March 18, USDA reported 80.2 million bushels of corn were shipped to international customers via U.S. terminals.
While the volume was 7% lower than last week's record-breaking total of 86.6 million bushels, this week's haul was the second largest weekly corn export volume on record. In fact, three of the last four reporting weeks for USDA's weekly export loadings data have notched new record highs for weekly corn export loading paces.
Mexico has been the top destination for U.S. corn over the past two reporting weeks as it picks up buying paces amid a smaller than expected 2021 crop. A Mexican corn growers association announced overnight it expected total production this year to fall well below the Mexican government's projection of 844.9 million bushels this year.
And despite trade pressures between the U.S. and Mexico regarding quality specifications over non-GMO corn shipments, our neighbor to the south doesn't appear to be turning their nose up at U.S. corn in the short run. The U.S. shipped over 18.5 million bushels of corn to Mexico last week.
Of course, steady demand from China is also a key contributing factor to eye-popping export loading paces. U.S. corn exporters shipped nearly 16.5 million bushels of corn to the world's second largest economy through the week ending March 18, about 2.4 million bushels more than the previous week.
South Korea (13.8M bu.), Japan (7.8M bu.), and Colombia (5.8M bu.) rounded out the other top destinations for U.S. corn last week. Loading paces to Southeast Asian countries was the largest factor in the strong corn export loading paces for the March 12 – 18 reporting period.
Old crop corn export demand boom?
But the rapid corn export loading paces weren't the only good news for the corn complex in this morning's report. New 2020/21 corn export sales for the week ending March 18 jumped to 176.5 million bushels, rising 4.5 times higher than last week's new sale volume after China booked 153.2 million bushels of corn ahead of last week's diplomatic talks between China and the U.S.
The goodwill gesture accounted for 86% of all total new 2020/21 corn export sales for the week. New orders from South Korea (13.9M bu.) and Mexico (7.7M bu.) also rounded out new export sales for the reporting period.
However, 2021/22 corn export sales were much less exciting this week. Only 5.7 bushels of new crop corn were ordered by international buyers, down nearly 40% from a week ago. Demand from North American trading partners was significantly diminished this past week relative to the week prior. China was largely absent from booking new crop orders over the past two weeks.
Soybean loading paces, sales struggle
Soybean export prospects were less rosy than those of corn last week. Weekly export loading paces fell slightly from last week to 18.4 million bushels, down 1.2 million bushels from a week prior. Egypt was the top destination for U.S. soybeans last week, with nearly 6.1 million bushels shipped to the North African country during the week ending March 18.
Weekly loading paces to China dropped by 2.5 million bushels from a week prior to just shy of half a million bushels this week. The decline should not come as a complete shock to the market – Chinese buyers typically source more soybeans from Brazil this time of year.
The more surprising aspect is how long the Chinese have relied on the U.S. soybean supply relative to previous years due to Brazil's ongoing harvest and shipping delays. Over the last five weeks, average U.S. soy shipping paces to China are more than double the rates of a year ago due to Brazil's slow harvest.
Expect those paces to continue to decline – and possibly even more rapidly after this week. A stronger dollar overnight increased the value of Brazilian soybeans relative to those sourced from the U.S., which increases China's financial incentives to reduce sourcing of U.S. soybeans and simply wait out Brazil's shipping delays.
Old crop soybean export sales were also dismal, recording their second-lowest weekly sale volume of the 2020/21 marketing year this morning at 3.7 million bushels. New crop soybean export sales only posted 2.4 million bushels worth of new orders, but it was still an improvement from zero orders last week.
This could be the "new normal" for soybean exports for the next few months as the Brazilian crop takes over shipping channels. Price opportunities from export demand will likely come from new crop export sales orders and any potential shortfall with the Brazilian crop, which is likely as farmers battle quality constraints amid the extra rain.
Wheat shipping volumes overpower lackluster sale data
Weekly export loading volumes for wheat edged slightly lower from last week, but at 24.2 million bushels, the weekly volume was miles ahead of historical paces for the time of year. Wheat export shipping paces typically see a seasonal boost this time of year and if the last two weeks are any indicator, this year's wheat export season could be even hotter than most.
Bangladesh was the top destination for U.S. wheat for the week ending March 18, at 4.3 million bushels. Nearly 3.0 million bushels were shipped to Japan from U.S. ports last week, with another 2.6 million bushels destined for China.
Chinese demand is a key contributor to the bullish wheat export volume, but some non-traditional buyers have been booking big shipments over the past couple weeks as Russia's steep wheat export tax prices many smaller countries out of the global wheat trade, sending them to U.S. shores for wheat.
Algeria, typically one of the European Union's largest customers, was shipped 2.7 million bushels of U.S. wheat last week. And Taiwan, Peru, Chile, and Namibia were all shipped wheat vessels from the U.S. last week after not buying any in the prior week.
New 2020/21 export sale volumes edged slightly lower from the week prior to 12.6 million bushels. Unknown buyers cancelled 7.9 million bushels of old crop wheat export orders during the March 12 – 18 reporting week, though the loss was largely offset by new sales to Japan (4.4M bu.) and South Korea (4.3M bu.).
Wheat export sales for the new 2021/22 crop were less optimistic, falling by 49% from the previous week to 2.6 million bushels. Only three sales of new crop wheat exports were booked last week, with the largest order of 2.1 million bushels booked by the Philippines.
Subscribe to receive top agriculture news
Be informed daily with these free e-newsletters
You May Also Like
---