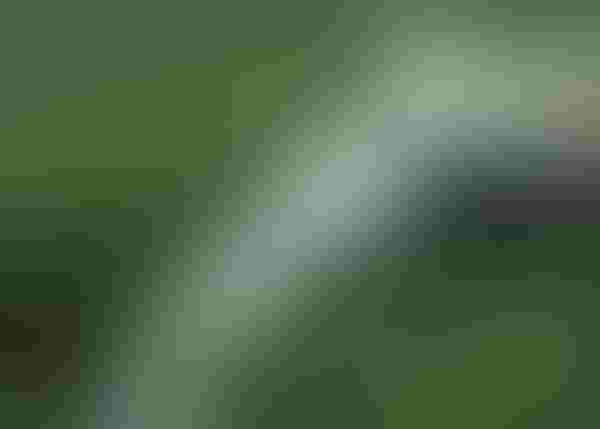 As water availability declines in Texas, crop insurance coverage may see adjustments in premium increases and possibly some irrigated fields that may become uninsurable if producers can no longer expect adequate water.
Drought has had a devastating effect on Texas agriculture, says Phil Hamilton, risk management specialist with the USDA-Risk Management Agency. Hamilton addressed the Texas Plant Protection Association annual conference recently in College Station.
Hamilton works out of the Oklahoma City office and covers Oklahoma, New Mexico and Texas. He's been with the agency for a year and says 2011 was as hard an indoctrination as one could imagine. He said the severity of the drought, especially in Texas, put agency personnel under extraordinary stress to handle claims in as timely a manner as possible and to provide answers for farmers who needed to divert irrigation water from one field or one crop to another.
"A lot of things worked differently this year because of the drought," he said. In a lot of cases decisions had to be made based on "what a reasonable producer would do."
He also recommended that farmers who find themselves in similar situations in the future follow some basic guidelines to make certain they don't jeopardize insurability. "Staying in close contact with the insurance provider is crucial," he said. Also, adhering to timelines to make claims and providing adequate supporting documentation may be the difference between collecting an indemnity and forfeiture and still having to pay the premium.
RSA guidelines
In some cases, especially when agents are too busy to make full assessments as quickly as they would have liked, farmers have left representative sample areas unharvested for later checks.
Those areas also have to be left in accordance with certain guidelines—at least 10 feet wide and 20 feet inside field borders and running the length of the field.
He said farmers who ask to divert water must make a request within 72 hours of the diversion and then follow up with a written request. Failure to comply could mean loss of coverage and farmers would still have to pay the premium. He said not all diversion requests would be granted.
"(Diversion) can't be just an economic issue. Producers can't shut off water because of the high
 cost to irrigate. Loss of a pump is not a reason to shut off water either. A pump can be replaced. Producers must make sure the crop has an opportunity to mature and follow good farming practices."
He said RMA verifies water shortages through NOAA records. He said the agency also followed guidelines from the Cooperative Extension Service and the Natural Resources Conservation Service.
Hamilton said drought is an accepted reason for "prevented planting" indemnity payments. In cases where drought may result in the water supply not being adequate or if there is failure or breakdown of irrigation equipment, prevented planting may be in order. Also, the inability to prepare land for irrigation in the usual established irrigation method also may qualify for prevented planting status.
Hamilton said if producers know water is restricted, however, and ignore that, the crop may not be insurable. "This may become an issue as the water table continues to decline."
Hamilton said farmers need specific information to file a claim. They should document when agronomic changes occurred and what those changes were. They should know how much water will be needed for the crop to reach maturity. And they should know the water availability and infrastructure at time of planting.
He said if a grower endured water restrictions in 2011 and knows he faces restrictions next year, the field may not be insurable.
Hamilton also discussed aflatoxin and the effect the toxic fungus has on insurance. "Farmers in Texas are doing a good job addressing the aflatoxin issue," he said. "Products like Afla-Guard have helped. But use of those products will not lower premiums yet. So far, we don't have enough use. We need to see more records and then we will look at Lowering premiums. Five years from now we could see a different rate standard for corn growers who use preventive treatments."
Hamilton said RMA is concerned with the declining Ogallala aquifer in Texas. In some areas, the estimated usable life of the aquifer for irrigation is less than 15 years. He said residential, commercial and industrial users will get first rights to water.
He also noted recent water restrictions imposed in some groundwater districts. A High Plains district will cap irrigation use at 21 inches per year in 2012 -2013; down to 18 inches in 2014 –2015; and down to 15 inches in 2016.
The Northern Plains district will cap use at 1.7 acre feet in 2011 and 1.5 acre feet for 2012. The Pan Handle district currently has no water restrictions.
Long-term, water issues could affect insurance premiums and coverage, Hamilton said.
Subscribe to receive top agriculture news
Be informed daily with these free e-newsletters
You May Also Like
---