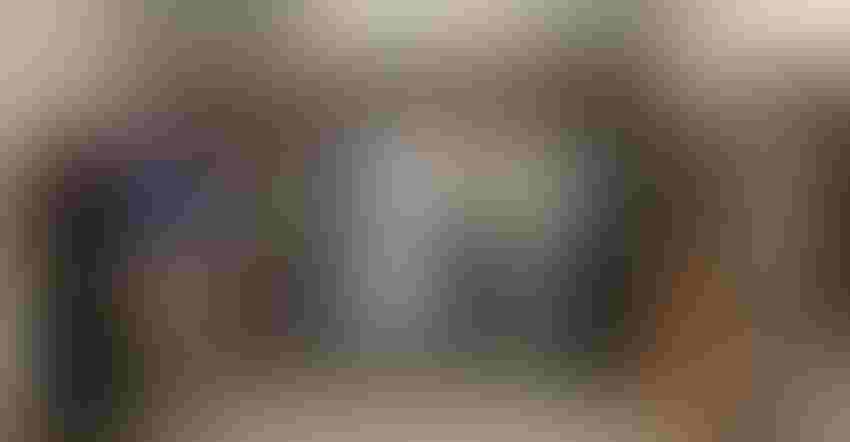 The U.S. Grains Council recently conducted a market assessment mission to Nigeria.
U.S. Grains Council
The U.S. Grains Council gauged the potential for U.S. ethanol exports to Nigeria and Ghana during a recent market assessment mission.
"The mission identified a need for higher ethanol volumes and engaged government and industry directly on enforceable biofuels policy as well as demonstrated the United States' role as a cost-competitive supplier in the global market," said Brian Healy, USGC manager of ethanol export market development, who was on the mission with Lucas Szabo, USGC manager of ethanol export programs, and Jad Wakileh, USGC ethanol consultant.
While both countries produce their own industrial-use ethanol - mainly from cassava – the levels of domestic production are insufficient. They are also reliant on imported gasoline, primarily from the European Union. In the last marketing year, there has been an uptick in U.S. fuel ethanol exports to the EU, some of which is re-exported to West African markets like Nigeria and Ghana in the form of finished gasoline. The Council is working with contacts to determine the exact volumes and consistency of this trade to provide an indication of the ethanol potential that exists in West Africa.
The EU, like the Persian Gulf for East African markets, has emerged as an important transshipment point for U.S. ethanol to West African markets. Total EU purchases of U.S. ethanol in the last marketing year stand at 110 million gallons (329 metric tons in corn equivalent), up 266% over the previous marketing year.
In the last marketing year, Nigeria was the thirteenth largest market for U.S. ethanol exports, totaling 22.5 million gallons (67.3 metric tons in corn equivalent). Nigeria has had an ethanol policy on the books for a decade, but it is not currently in effect due shortages in domestic production and sensitivities around certain feedstocks as staple crops.
The policy in Nigeria does allow for up to 10% ethanol blending within its fuel specification which it is partially filling at times with preblended product from the EU. However, currently there is no ethanol fuel blending occurring in country with the ethanol that is importing directly from the U.S. The U.S. imports are used in industrial sectors such as pharmaceuticals, clean cookstoves and similar uses.
While Ghana didn't import ethanol in the 2017/2018 marketing year, it has been a small, but consistent buyer of U.S. fuel ethanol during the three prior marketing years, purchasing an average 16,000 gallons each year between 2014 and 2017.
"In the early 2000s, Ghana phased out lead in its fuel supply in response to measured, negative human health impacts," said Healy, "and today, the country is once again looking for ways to improve not only human health, but also for ways to meet its Paris Agreement commitments and reduce overall GHG emissions."
Source: U.S. Grains Council
Subscribe to receive top agriculture news
Be informed daily with these free e-newsletters
You May Also Like
---