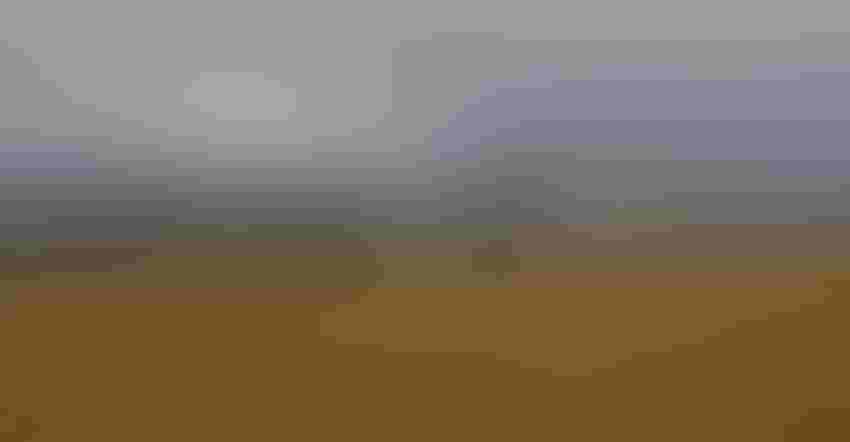 Biofuel proponents are praising the Trump administration's plan to boost renewable fuels.
"We're very grateful the President listened to our concerns and is upholding his commitments to put the RFS back on track," said National Corn Growers Association President Kevin Ross. "Corn farmers weren't shy in telling the president that the impact of these waivers would lead to significant consequences for farmers, folks working at ethanol and biodiesel plants, and the countless other rural jobs that depend on this market."
"By accurately accounting for lost gallons from this point forward based on a 3-year average of all exempted gallons, beginning with the 2020 biofuel targets, and breaking down regulatory and infrastructure barriers to higher biofuel blends, we will be able to realize the true potential of the opportunities President Trump opened by approving year-round sales of E15," said Growth Energy CEO Emily Skor.
"The biodiesel industry relies on the RFS program to support continued growth and market development," said Kurt Kovarik, National Biodiesel Board Vice President of Federal Affairs. "While today's proposal addresses the lost gallons from future exemptions, it does not provide for additional volumes of biomass-based diesel in 2021. We will continue to press EPA to send signals for future growth for biodiesel producers and soybean farmers."
"Addressing the flood of waivers issued in recent years by EPA is the most immediate need, and this proposal, if finalized, will account for future waivers," said Davie Stephens, Kentucky soybean farmer and American Soybean Association president. "We will also continue to advocate for growth in RFS volumes and improved implementation of the program."
gr8 news! W 2day's announcement @realdonaldtrump delivers on his continued promise to support ethanol+ biodiesel + farmers THANK YOU Pres Trump for your support of rural America & following the renewable fuel standard as Congress intended Promises made& promises kept

— ChuckGrassley (@ChuckGrassley) October 4, 2019
1. Yes, this move by President Trump is a step forward in the #RFSwars from the perspective of ag and biofuels. But I think it can only be characterized as a partial victory at best. https://t.co/z3fY1h6zMT

— Scott Irwin (@ScottIrwinUI) October 4, 2019
"We've worked hard to build an industry that not only provides drivers with a high performance, cleaner-burning, renewable fuel, but also provides a local market for our corn," said Missouri Corn Growers Association President Mike Moreland. "We did not let our foot off the gas when the news of the ethanol demand destruction was announced. Instead, we pushed back even harder. Just last week, Missouri Corn joined more than 20 corn grower associations, calling on the president to fulfill the 15 billion gallon ethanol requirement."
"Today's actions put us on a path toward greater ethanol use in nearly all vehicles now on the road and recognize the loss in demand caused by small refinery waivers," said American Farm Bureau Federation President Zippy Duvall. "Today's proposal will also encourage increased biofuel infrastructure through the federal budget process."
"We should have been taking several steps forward to expand the market for homegrown biofuels over the past several years, but instead we've taken many steps backwards," said National Farmers Union President Roger Johnson. "Though this plan will hopefully return the market back to where it was at the beginning of 2016, it won't move us forward to where we would have been today, if it weren't for the waivers. In order to bring biofuels to where they ought to be, NFU encourages this administration to not only reallocate the lost waivers, but to also substantially increase the amount of biofuels in our transportation sector and to find new opportunities for the use of higher level blends of ethanol like E30."
The biofuel-boosting announcement comes after the administration angered renewable fuel proponents by granting 31 small refinery waivers on Aug. 9.
Since early 2018, EPA granted 53 Renewable Fuel Standard waivers to oil companies, totaling 2.61 billion ethanol-equivalent gallons of renewable fuel. Under EPA's Renewable Fuel Standard program, a small refinery may be granted a temporary exemption from its annual Renewable Volume Obligations if it can demonstrate that compliance with the RVOs would cause the refinery to suffer disproportionate economic hardship. EPA evaluates submissions to determine whether an exemption may be granted, based on information presented by the petitioning refinery and on the statutory and regulatory requirements for exemption.
Under the agreement announced Oct. 4:
EPA will offset future exemptions by factoring a three-year rolling average of waived gallons into annual quotas, beginning with targets for 2020.

EPA will propose and request public comment on expanding biofuel requirements beginning in 2020.

EPA will seek comment on actions to ensure that more than 15 billion gallons of conventional ethanol be blended into the nation's fuel supply beginning in 2020, and that the volume obligation for biomass-based diesel is met. This will include accounting for relief expected to be provided for small refineries. EPA intends to take final action on this front later this year.

EPA will initiate a rulemaking process to streamline labeling and remove other barriers to the sale of E15.

EPA will continue to evaluate options for RIN market transparency and reform.

USDA will seek opportunities through the budget process to consider infrastructure projects to facilitate higher biofuel blends.

The Trump administration will continue to work to address ethanol and biodiesel trade issues.
"Today's announcement is good news and we appreciate the step forward but we are disappointed in its lack of details," said Roger Berry, administrator for the Nebraska Ethanol Board. "There is a lot of work that still needs to take place to help stabilize the damage already done and increase biofuel consumption."
"Next week the president is expected to be in Minnesota and I look forward to hearing details about how his EPA will get back to the 15 billion gallons that are promised in law and address the 4 billion gallons lost in waivers that have already been granted," said Rep. Collin C. Peterson, House Agriculture Committee chairman and co-chair of the Congressional Biofuels Caucus. "Until we have answers to those questions today's announcement is just another IOU to struggling farmers and shuttered biofuel plants."
Subscribe to receive top agriculture news
Be informed daily with these free e-newsletters
You May Also Like
---