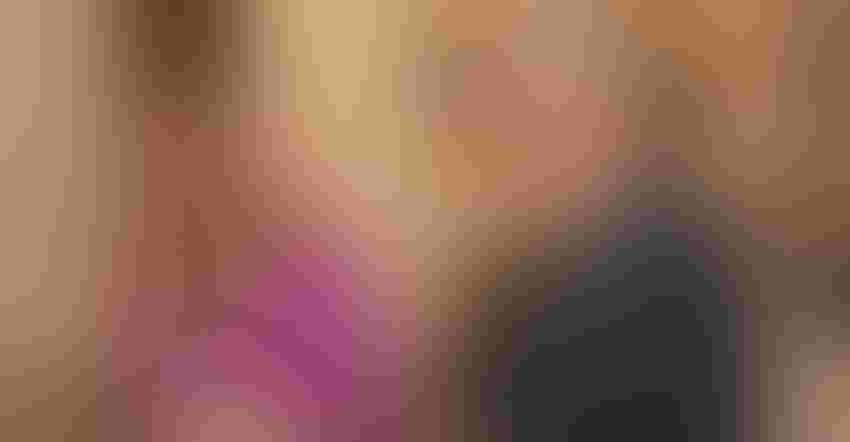 PEOPLE TO PEOPLE: Casie Roland, an INFB regional manager, discusses issues important to the counties she represents with Rep. Bob Cherry, Greenfield, Ind., during the 2019 legislative session.
Indiana Farm Bureau Inc.
One hundred years ago, proactive people with a vision started the Indiana Farm Bureau. Proactive people, both member-volunteers and staff, continue to make the organization successful today.
This is the fifth of six articles saluting the state's largest farm organization as it celebrates its 100th anniversary this year. Molly Zentz, public relations manager, helped pull together information for this series. Read about milestones from INFB's first 50 years and the past 50 years in the first two articles.
Randy Kron, INFB president and a farmer from Evansville, relies on his board of directors to guide the organization today. There are 10 districts and 13 directors within INFB, Zentz reports. Directors are elected by the membership.
Here is the current makeup of INFB's board of directors:
District 1: Harold Parker, LaPorte County

District 2: Kevin Ousley, Whitley County

District 3: Kevin Underwood, Tippecanoe County

District 4: Steve Maple, Howard County

District 5: David Wyeth, Hendricks County

District 6: Jon Sparks, Hancock County

District 7: Jeff Gormong, Vigo County

District 8: Kermit Paris, Rush County

District 9: Marybeth Feutz, Gibson County

District 10: Robert Geswein, Floyd County
The remaining three seats on the board are filled by the organization's president, vice president and second vice president. Besides Kron from Vanderburgh County, the board includes vice president Kendell Culp from Jasper County and second vice president Isabella Chism from Howard County.
Staff members
Working with 92 county Farm Bureaus divided into 10 districts across the state are 15 regional managers, Zentz says. This position has been called by various names through INFB's history, including "fieldman" in the not-so-distant past. Key cogs in the locally driven process for INFB, these staff members attend local board meetings and serve as the link between the county level and the state level.
It's a two-way street, leaders note, with information about policy and other matters flowing from the state organization to the counties through the regional managers. At the same time, the managers field concerns from members of county Farm Bureau boards, and make sure state staff and elected leaders are in tune with what's going on across the state. Here is the current field staff for INFB. The various regional managers report to Laura Ruhlman, field operations manager. Each regional manager is responsible for the counties listed with their name.
Besides field staff working with counties, there are also specialists in various departments, primarily based in Indianapolis at INFB's state headquarters. Learn more about the people of INFB today at infarmbureau.org.
Subscribe to receive top agriculture news
Be informed daily with these free e-newsletters
You May Also Like
---