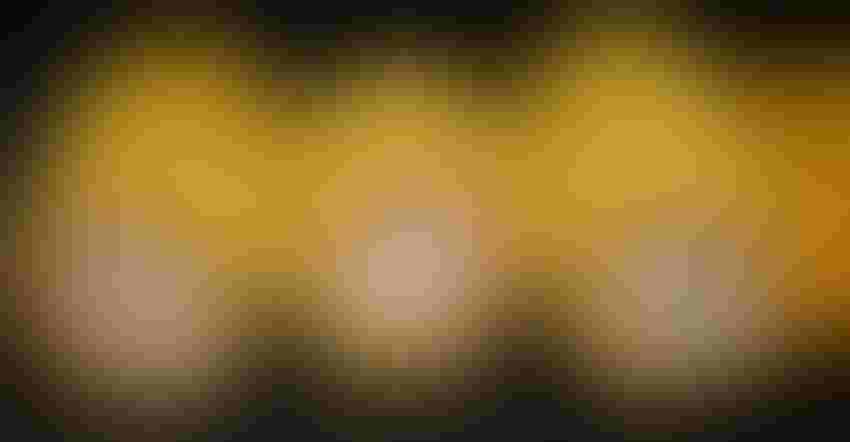 ESTIMATING BLACK LAYER: Typically, corn planted later matures more quickly, requiring fewer growing degree days than if planted earlier. That trend didn't hold as well in 2019.
Tom J. Bechman
If you're still planting corn but face further delays due to rain, Bob Nielsen suggests beginning the thought process of switching to earlier-season hybrids. If you are finished planting corn but planted later than usual, his insights may help you determine what to expect this year.
"The decision to shift to earlier-season hybrids pivots on the perceived risk that the crop will not reach physiological maturity, or black layer, before a killing freeze," begins Nielsen, a Purdue University Extension corn specialist. "The other risk is economic loss due to wetter corn and higher drying costs or larger price discounts."
Consider these four key assumptions:
1. Relative days to maturity. The "relative days to maturity" that seed corn companies use doesn't typically match up with actual calendar days, Nielsen says. Instead, pay attention to growing degree days when determining if a hybrid should mature before a killing freeze.
2. GDDs to black layer. Most companies don't clarify if it's days from planting or emergence to black layer, Nielsen asserts. GDDs from planting to black layer are used here. If your company uses'emergence to black layer, add another 115 GDDs to the rating.
3. GDD adjustment for late planting. Work by Nielsen and others determined that hybrids planted around May 25 or later speed up maturity. It's typically about 200 fewer GDDs from planting to black layer.
However, this relationship didn't hold in 2019, a year marred by super-late planting. Some hybrids planted in late May required the normal number of GDDs to mature. Nielsen still believes that under normal circumstances, the fewer-days-to-maturity concept for late planting should hold.
4. Frost vs. freeze. Frost develops on corn leaves at 32 degrees F or slightly higher. However, Nielsen notes that the corn plant typically remains alive and can function. It takes 28 degrees F for several hours to kill corn plants.
Quick calculations
The Useful to Usable project funded by the USDA National Institute of Food and Agriculture developed a GDD decision tool hosted at the Midwestern Regional Climate Center. It develops projections of maturity dates based on GDDs to black layer and compares them to freeze dates, based on current and historical data.
Here is an example using the tool: Suppose you plant corn on June 5 in Johnson County, Ind. You could plant a 111-day hybrid, or your dealer can get a 105-day hybrid.
The tool indicates that if you plant the 111-day hybrid June 5, and assume it takes the regular amount of GDDs to mature, it won't reach black layer until Oct. 27, risking a freeze. If you adjust the calculator by entering a GGD requirement number 200 units less than the total, based on the fact the late-planted hybrid should mature quicker, it should mature by Oct. 4.
Now run the numbers for the 105-day hybrid. Using the full number of GDDs for regular planting, it should mature by Oct. 7. Subtract out 200 GDDs for faster maturity, and it should reach black layer by Sept. 22.
Obviously, your safest bet — and best move to increase odds of drier corn — would be switching to 105-day corn. Running the tool with both normal and normal minus 200 GDDs sets a range, just in case this year acts like 2019 and maturity doesn't speed up as much as normal.
Find the full article by Nielsen online. 
Subscribe to receive top agriculture news
Be informed daily with these free e-newsletters
You May Also Like
---