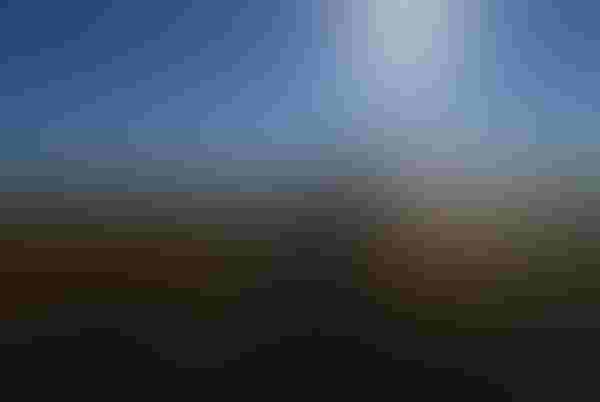 All that harvest windshield time you are logging is also valuable think time — especially given how commodity price changes have impacted your business plan. In this issue, we provide some nuggets to ponder while those long harvest hours grind away, safely we all hope.
For example, the knowledge in "Divided nitrogen dividends" is of potential higher yields from splitting nitrogen between fall and spring, along with a host of other benefits like reducing nitrates in the soil to improve water quality. Since corn takes up half its N in the 30 to 40 days between V8 and tasseling, why not ponder the "less than 100% N in the fall" practice and try a few fields (or portions of fields)? If you're already splitting fall and spring amounts, try applying less N this fall and more in the spring. Current thinking is 60% of N applied in the fall. And don't choose total N per field based on yield goals.
Next, with harvest comes tillage in many cases, and our story "Check your tillage costs" will help you ponder no-till, strip-till and high-priced conventional-tillage costs. Read about this Ohio farmer's software model designed to help you pay attention to the little data in order to leverage technology that can add the most profit.
Our IdeaXchange column from Xpert Dan Frieberg, "Don't farm averages," helps you ponder focused nutrient spending in site-specific areas of fields to obtain the best economic return. Given tight economics, it's a great time to put all your data to work — and stay away from averages, which only give you average results.
Speaking of data pouring into and out of your combine hour by hour, what is it worth? In our story "Farm smarter with big data," an Illinois farmer discovered an "aha moment" by placing seeding depth sensors on every row. He learned his low-yield areas were not due to low fertility, but to erratic seeding depth. It's time to ponder the real value of combined data for in-depth comparisons that yield solid solutions.
And finally, it's the best time to seriously ponder weeds seen from the combine seat. Our short article "Analyze your weeds" offers solid tips to help you build a better 2015 weed control strategy. Did your preemergence strategy not control your problem weeds in fields? Did weed height at application play a role in effectiveness? Are your weed problems due to herbicide resistance, and are you changing up chemistries or even seed traits to stop these weeds from becoming a worse problem in 2015? It's time to seek best advice before this problem grows.
I wish you and your family a safe harvest. And I sincerely thank you for reading, for viewing more valuable content on csdigest.com, for subscribing to our newsletters, and for being willing to Think Different.
Subscribe to receive top agriculture news
Be informed daily with these free e-newsletters
You May Also Like
---