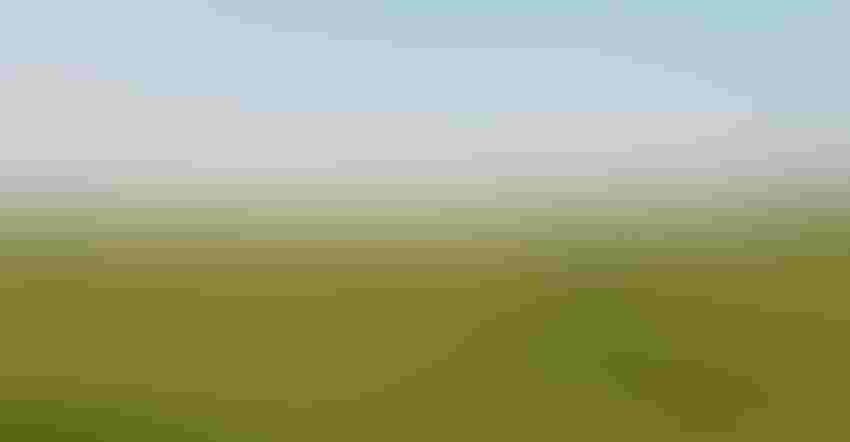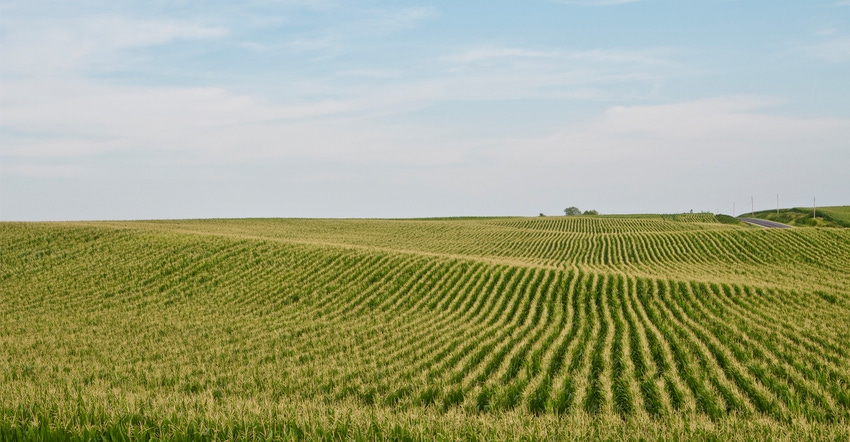 SOLID STAND: As planting begins, there are factors to consider given the weather Iowa has faced. And one farmer even took control of the weather for his operation.
Jennifer Carrico
As the saying goes, "If you don't like the weather in Iowa, just wait five minutes and it will change." Weather is certainly the top yield-limiting factor when it comes to raising crops in the state. During 2021, farmers dealt with excessive moisture at times, but had to deal with drought conditions more often. This makes management for the coming season look different than it might after a perfect growing season.
Mark Licht, Iowa State University Extension cropping systems specialist, says while farmers can't control the weather, decisions can be made at planting time to help deal with the challenges presented due to lack of moisture. Choosing the right hybrid for the field and knowing what nutrients are present will help make a better growing opportunity for the new crop.
"The planter technologies we have now help make it easier to make planter adjustments to match the seedbed conditions for better growth opportunity," Licht says. "Having discussions with seed dealers about what the right hybrid is for a particular field is also important."
Billie Danner, West Liberty, Iowa, farms in Muscatine, Johnson and Louisa counties. He agrees with weather being the biggest limitation, even though farmers often want to think it's something else. "We either have too much water, too little moisture, wind or hail. These are all factors we can protect our crops against with insurance, but it's important to better manage our acres," Danner says. "We have to provide the seed with the best chance from the beginning."
Taking control of moisture
In 2013, after dealing with devastating weather issues for three of the prior 10 years, Danner purchased 14 irrigation pivots to help manage not only water, but also nitrogen application. Nitrogen placement is more precise with the pivots, as it can be added when needed and then watered more for better absorption.
He says the return on investment with the pivots has been excellent on his farm. "We can add yield to our crop on irrigated acres, 80% of the time. When we need moisture, we aren't just hoping for it — we can actually apply it. This has worked great for us," Danner says.
Licht says plants can benefit from irrigation by getting moisture on the crop when needed, as plants have different needs throughout the growing season. Being able to control nitrogen application through pivots can be beneficial as well. Under naturally wet conditions, corn needs more nitrogen; but during drought, the crop uses less. Therefore, being able to control nitrogen and knowing when to add more and what types of products to use can benefit the crop.
"If you look out over a field and see a mosaic of greens and yellows, it most likely is a nitrogen problem. That's when the farmer needs to analyze how nitrogen has been applied, and why the plants aren't getting what is needed," Licht says.
Other soil nutrients can be managed more closely with soil testing. Danner says the soils are still one of the biggest unexplored frontiers when it comes to managing acres. "We certainly know more about soils than we did 30 years ago, 10 years ago or even last year, but there's still so much to learn. Organic matter, microorganisms and the biology of the soils do so much more than we even know," he says. "Being able to test the soil in the exact same spot each time we pull a sample helps us understand how to manage the acres better."
Nutrient management matters
Licht says if the mild Iowa winter continues, more soil nitrogen should be around in the spring, which allows farmers to reevaluate nitrogen management. Even with recent cold temperatures, he doesn't expect a change in insect pressure, because snow cover has come with most of the cold temperatures, thus not affecting the insect survival.
At the end of the growing season, Licht and Danner both agree harvest timing is very important to optimize yields. Everything can be done perfectly throughout the growing season, but if harvest doesn't happen at the right time, loss can be seen by ear drop, ear shelling on the head of the combine, or loss because of low moisture in the field. Danner says he would rather start picking corn when it is 26% to 28% moisture and dry it in the bin to prevent phantom yield loss in the field.
"Farming is not only a science, but also an art. Getting the crop harvested at the optimal time can take someone from being in the red to being in the black for profits, and that is a very important part of the whole picture," Licht says.
Subscribe to receive top agriculture news
Be informed daily with these free e-newsletters
You May Also Like
---