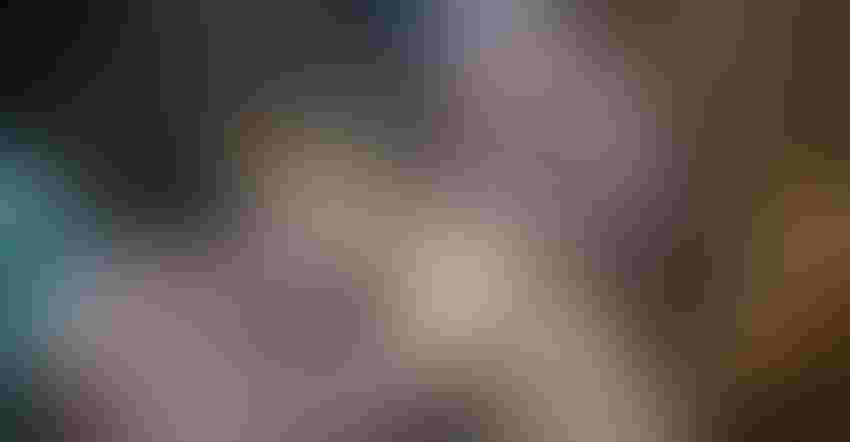 SPLIT STALK AND LOOK: This field sprayed with fungicide after tasseling was overrun by disease near the end of the season. Agronomist Dave Nanda found this rot, likely fusarium or gibberella, in a stalk. Note the pinkish color.
Photos by Tom J. Bechman
If you have corn you haven't harvested yet, find time to visit those fields. And don't just drive by and look from the outside.
What you find inside the field might surprise you, says Dave Nanda, director of genetics for Seed Genetics Direct, sponsor of Corn Watch '21. Nanda visited the Corn Watch '21 field in very late September.
Related: Corn drydown in field tied to weather
"The reports we've been hearing about more stalk rot than usual in many fields appear to be accurate," he says. "I found two different kinds of stalk rot at work in the field I visited."
When Nanda pushes on a stalk and it doesn't bounce back, it's often beginning to degrade. Usually, the culprit is stalk rot. He cuts off the stalk and splits the lower stem with a pocketknife, looking especially closely at the nodes on the stalk.
If the pith is discolored, especially at the node, it's a sure sign of stalk rot, he says. Nanda notes that anthracnose stalk rot is the most common form in most cornfields in recent years. This year is no exception.
"You can find black specks on the outer stalk, and it may even look like shoe polish," he says. "When you split such a stalk open, you will find a blackish discoloration at the nodes inside. It's usually worse at the lower nodes near the base of the plant. That's where the infection typically begins."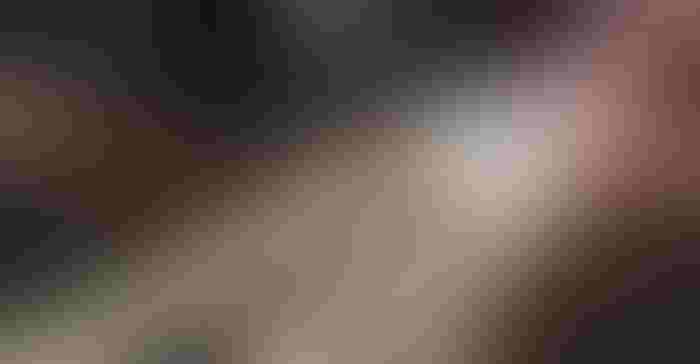 Nanda found anthracnose in several stalks. However, he also found stalks with a pinkish discoloration inside the pith. It's stalk rot, but a different kind, he says. It's likely caused by fusarium or gibberella, two more fungi that can cause stalk rot. These two can also cause ear rots.
Push or pinch test
When you go into a field yet to be harvested, pick a spot inside the field at random and start down the row, either pinching stalks or pushing on plants. Mentally record the number that are soft if you're pinching them, or that don't snap back or break over if you're pushing. Do it on 100 stalks in a row, and then repeat the procedure elsewhere in the field. If 10 stalks are either soft or don't bounce back out of 100, that 10% is infected by stalk rot.
Related: Stalk rot, harvest losses and cyber risk
Nanda and associates found that 20% of the stalks were already infected with stalk rot in the Corn Watch '21 field in late September. In areas of the field affected early by nitrogen deficiency due to too much rain in June and July, it was closer to 30%.  
"Fields like that are one strong windstorm away from major lodging issues," Nanda says. "There was no lodging yet, but the table for big problems was set."
If you find those fields, mark them for harvest as soon as conditions allow, he concludes.
About the Author(s)
Subscribe to receive top agriculture news
Be informed daily with these free e-newsletters
You May Also Like
---