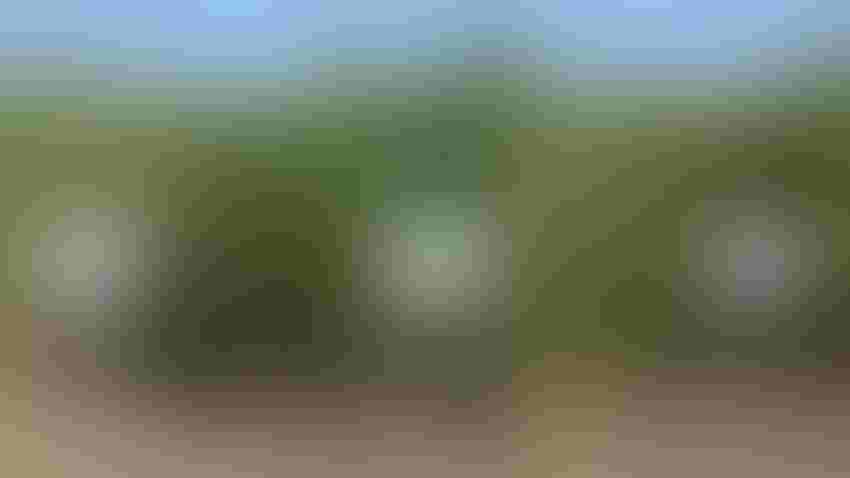 HISTORIC CORN GENETICS: The cross of B73 and Mo 17 inbreds produced a hybrid sold by nearly all hybrid seed corn companies except Pioneer in the 1970s.
Photos by Tom J. Bechman
Editor's note: This is the fourth article is a series about the history of corn hybrids. Here's a look at how single-cross hybrids contributed to increasing U.S. corn yields.
U.S. corn yields were stagnant at 20 to 30 bushels per acre until 1937, when acceptance of hybrid corn jumped.
Bob Nielsen, a Purdue Extension corn specialist, notes that from 1937 until the mid-1950s, average corn yield increased about 0.8 bushel per year. In the mid- to late '50s — spurred by use of commercial fertilizer, herbicides and improved genetics — the arc of the line shifted again. From then until today, yields have averaged an increase of about 1.9 bushels per acre per year.
Single-cross hybrids became more available in the 1960s. Their advent helped ensure yields would continue increasing.
That's apparent to Mark Jeschke, agronomy manager for Pioneer. Danny Brummel and Lance Gibson, both with Pioneer, recently documented the onset of single-cross hybrids in "A Brief History of Corn," published in the 2023 Pioneer Agronomy Research Summary. Jeschke oversees publication.
Double-cross hybrid era
The first successful hybrids were double crosses, and they dominated until the late 1960s, Brummel and Gibson report, noting it was a matter of economics and practical reality. Pioneer's first highly successful hybrid, 307, released in 1936, was a double-cross hybrid. Two inbred lines were crossed to produce one single-cross line, and another pair produced a second line. The two single crosses were then crossed to produce a double-cross hybrid.
Producing inbred lines was tedious, requiring seven or more generations, and seed yields were often low. Early seed corn companies didn't have huge war chests of money. Although double-crossing required an extra step, it produced more seed to sell. Even so, seedsmen knew they were sacrificing some hybrid vigor.
Single crosses arrive
Brummel and Gibson explain that plant breeders steadily improved seed production of inbred lines. By the 1960s, some single-cross hybrids were marketed.
Public plant breeding was still important. In fact, an iconic hybrid, B73 x Mo 17, was released in 1973. It was a cross between B73, developed by federal and state plant breeders at Iowa State University in 1972, and Mo 17, developed at the University of Missouri in 1964. Mo 17 was the male, donating pollen. If used as the female, it tended to lead to standability issues. Nearly every seed corn company except Pioneer offered a version of B73 x Mo 17 in the 1970s.
POPULAR HYBRID: Pioneer's single-cross hybrid, 3382, was introduced in 1976 and sold for 12 years. It was a high yielder, working well even in tough growing environments.
Pioneer was on a different track, crossing its own inbreds to make single-cross hybrids. Raymond Baker at Pioneer started a plant breeding project in 1942, developing inbred lines from "lodent" corn, a Reid yellow dent from ISU. Performance was optimized through many cycles.
Pioneer 3382, a single cross introduced in 1976, was a good yielder, especially at higher populations. It was sold for 12 years. Another Pioneer single-cross hybrid, 3780, also competed well.
By 1976, U.S. average corn yield was 88 bushels per acre, on target with Nielsen's suggested trend of nearly a bushel per acre increase each year from 1936 to 1955, and 1.9 bushels per acre per year from 1955 forward.
Subscribe to receive top agriculture news
Be informed daily with these free e-newsletters
You May Also Like
---