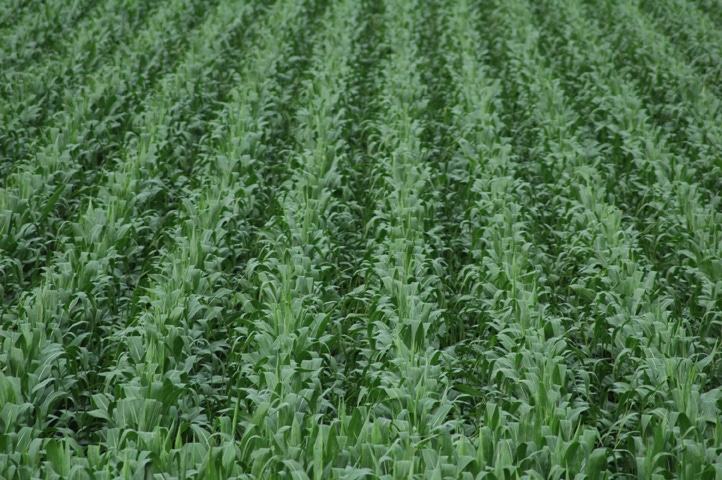 Increasing corn plant population doesn't necessarily mean bigger yields, says Emerson Nafziger, University of Illinois crop scientist. Over 277 comparisons from the past three years show that the difference in yield between two populations (34,000 and 42,000) was only about a tenth of a bushel, and Nafziger says there was no indication that the response got larger as yield level increased.
"In fact, the line drawn through the points shows slightly lower yield differences as yield level increased," he said.
At yield levels less than 150 bushels per acre, Nafziger said that 42,000 plants yielded 9 bushels more than 34,000 plants, with a range of -62 to +48 bushels. At yields above 250 bushels per acre, 42,000 plants yielded a half bushel less than 34,000 plants, and the range was -24 to +24 bushels.
"This reinforces what many of us know – that low-yielding conditions tend to make yield less consistent, with more differences due to factors like hybrid stress tolerance water-holding capacity within fields," he said.
Nafziger said that these data give no support to the idea that a corn crop planted at populations in the mid-30,000 range is incapable of taking full advantage of high-yielding conditions. He added that the data also confirm that risks of having populations too high for the conditions increases when there are not conditions for high yields.
"Because we don't know what conditions will be at the beginning of the season – the 2012 season started off great and would have been a good season to raise populations at planting, but with very negative outcomes as conditions stayed very dry – it makes no sense to push populations above 40,000 in hopes that we'll get the weather to make this pay off. In fact, the response of yield to population tends to be fairly flat over the range of the lower to the upper 30,000s, regardless of yield level or conditions," he said.
Nafziger added that there are occasional yield increases ranging from the lower to upper 30,000s. "The 2014 growing season has been so outstanding that this could be one of those times. But such increases tend to be modest, and they don't always pay for the additional seed," he said. "Today, it takes nearly a bushel of added yield to pay for 1,000 more seeds. While responses of this size are possible, they are not common at population levels that most producers already use."
Read the story from University of Illinois.

You might also like:
VIDEO: Nitrogen management tips
Subscribe to receive top agriculture news
Be informed daily with these free e-newsletters
You May Also Like
---