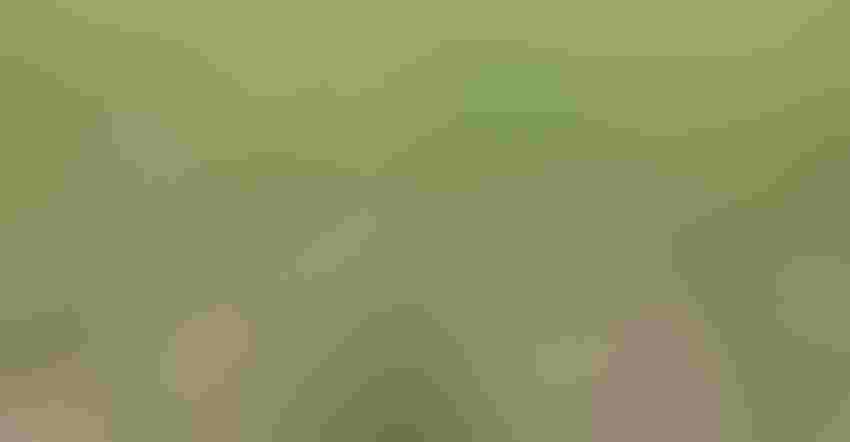 NEEDS IMPROVEMENT: Corn plants that sprouted from kernels left behind in 2021 turned some fields ugly before a killing freeze occurred. In this field, the report card for harvest efficiency would read "needs improvement."
Photos by Tom J. Bechman
A relatively early corn harvest in 2021 intermingled with warm, wet weather in parts of the Corn Belt enabled corn kernels and ears left behind at harvest to sprout easily last fall. As a result, living corn plants were a report card on how well or how poorly combines were adjusted.
Some fields were so green before a killing freeze that landowners were calling tenants and asking why their combines weren't adjusted properly.
All last fall did was bring to light a problem that stays hidden some years — kernels and ears left behind that can result in sizable losses. With relatively high corn prices, leaving kernels behind is like sprinkling nickels on the ground.
"We do our best to have the combine in top shape and ready to go before harvest," says Pete Illingworth, who prepares and operates machinery at the Throckmorton Purdue Agricultural Center near Romney, Ind. "If parts like sprockets are worn substantially, we try to replace them before we start."
Moisture level matters
Once in the field, Illingworth says things like corn moisture levels and incidence of stalk rot can impact how much adjustment is needed within the combine and in operating speed to minimize losses.
"With our corn head, we know that if corn is drier, say below 20%, we start to see more shelling and losses at the head," he says. "We can adjust the threshing unit itself so there are very few kernels coming out the back. Sometimes it's harder to prevent losses at the head, especially at lower grain moisture."
One thing you can do, Illingworth says, is adjust the width of the deck plates on the snapping rolls. Many modern machines allow adjustment on the go from the cab.
If stalk diameter changes across the field, it may be necessary to adjust the width of the stripper plates to minimize shelling kernels off ears.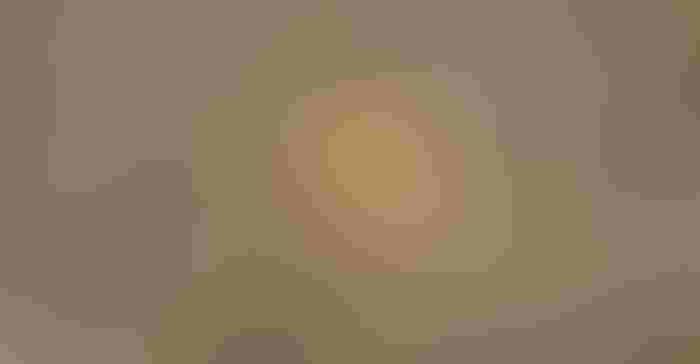 If corn is standing well, Illingworth typically operates around 4 miles per hour. In down corn, such as after a storm or in a field affected by stalk rot, he dials back the speed to gather as many ears into the header as possible.
How to measure corn harvest losses in field
Dan Quinn, Purdue Extension corn specialist, believes it's worth your time to get out of the combine and check for harvest losses. Otherwise, you are shooting in the dark, not knowing if you're doing an acceptable job or not.
Specialists have put together helpful information over the years on how to measure harvest losses in corn. Here are three sources that Quinn recommends:
• Measuring and reducing corn field losses, by Steve Butzen, Pioneer Agronomy consultant.
• Minimizing corn harvest losses at the combine, an Ohio State University Extension publication. 
• Combine adjustments to reduce harvest losses, from South Dakota State University Extension.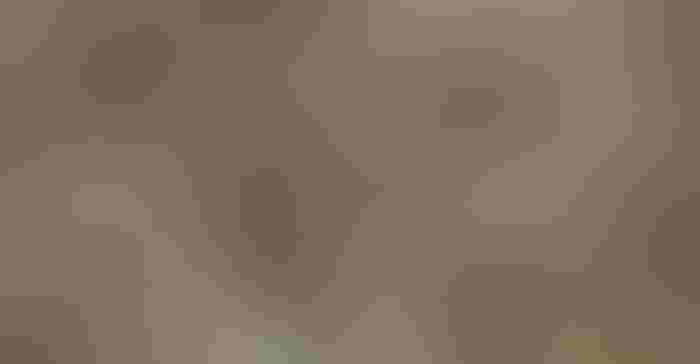 Measuring loss
Here are six steps gleaned from these sources that will help you determine field losses.
Construct a frame. You can make it from wood or PVC pipe. You want 10 square feet of space inside the frame.

Pick out an area at random following a combine pass. Drop the rectangle over each row corresponding to a corn head row, one by one. It's important to check each row because differences in adjustment of gathering chains or stalk rolls could result in different performance.

Count number of kernels inside the frame each time. Only two kernels per square foot, or 20 kernels per 10 square feet, translates into 1 bushel per acre of loss.

Determine an average kernel loss for the pass. Here's an example. Suppose over rows one to six, you find 8, 14, 21, 16, 12 and 14 kernels inside the square, respectively. The average is just over 14 kernels per square. Divide by 20 to get bushels per acre of loss. That's 0.7 bushel per acre left behind in kernels on the ground.

Factor in ears left behind. One good-size ear per 1/100th acre equals 1 bushel per acre. In 30-inch rows, that's one ear per 75 feet of row. Say you find one ear, representing 1 bushel per acre of loss.

Calculate final loss. Add kernel loss and ear loss. In this case, you're leaving behind 1.7 bushels per acre, or $10.20 per acre at $6 per bushel corn. This real-field example indicates good performance. It's less than 1% loss at 200-bushel-per acre corn.
You won't know whether you're achieving this low level of loss unless you check.
Subscribe to receive top agriculture news
Be informed daily with these free e-newsletters
You May Also Like
---