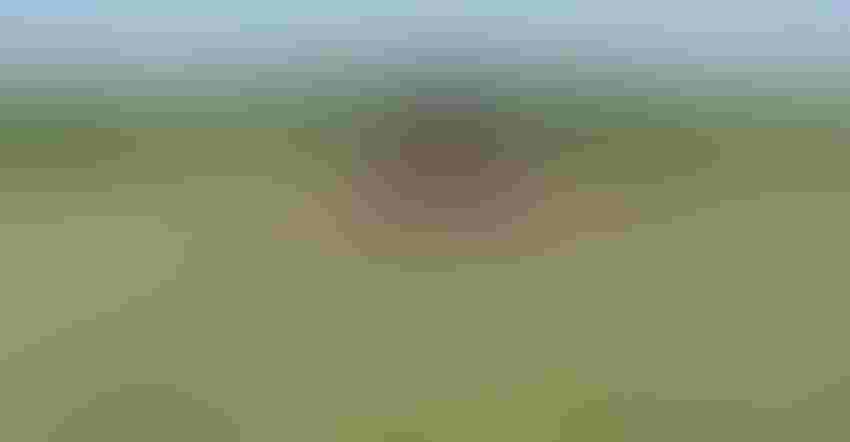 HAY IN A DAY: For farmers concerned that red clover will not dry down properly, applying hay-in-a-day harvesting practices is critical. That means wide-swath, same-day harvest with a proper inoculant to help preserve the higher sugar levels that accommodate rapid fermentation.
Photos by Tom Kilcer
Research by crop production expert Tom Kilcer has shown that red clover is not a second-class forage for milk production. In fact, it can be a stronger and less expensive choice than alfalfa for a high-forage dairy ration.
In Kilcer's 2019-21 field trials funded by the New York Farm Viability Institute, red clover matured more quickly than alfalfa — and outperformed alfalfa by 4.4 pounds of milk in a 64% forage ration made of 60% corn silage, plus 40% legume.
Across four farm sites, the first cut of red clover outyielded alfalfa, averaging 33% higher.
"It is a major discovery that red clover was ready to harvest within a day or two even before the paired alfalfa," Kilcer said. "The data clearly show that the older assumption that clover can be harvested well after alfalfa and still be of good quality is not true, especially when it was run through a ration. Red clover's higher digestibility compared to alfalfa translates to better forage intake by the cows and higher milk production in the parlor."
More milk
Forage neutral detergent fiber digestibility (NDFd), expressed as a percentage of total NDF, is used in calculating the energy content of forages that, in turn, affects milk production potential. Cows tend to consume more forages that are higher in NDFd. A benchmark number for legume forages is to harvest at or before an NDF content of 40%.
In Kilcer's trials, the red clover harvested on or before the NDF 40% had higher NDFd, using a 12-hour digestion analysis and based on Cornell University researcher Jerry Cherney's work showing that most legume digestion takes place in the first 12 hours.
"If grass is grown with clover, the clover would be harvested even earlier and so would have even higher NDFd [at 12 hours], allowing for rapid digestion to release nutrients to sustain milk production from a high-forage diet," Kilcer says.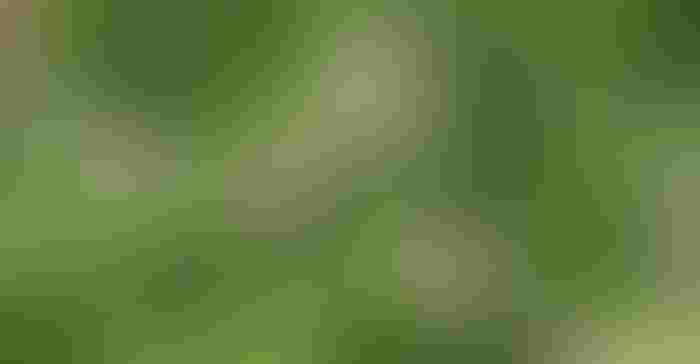 For nutritionists using a 30-hour NDFd analysis, the comparison of samples from the cooler, high-elevation sites showed the clover had higher NDFd or was nearly equal to the alfalfa when both crops were harvested at 40% NDF.
To determine milk-producing ability of red clover vs. alfalfa in a typical 64% forage dairy ration of 60% corn silage and 40% legume, Larry Chase of Cornell University entered Kilcer's data into the Cornell net carbohydrate and protein system ration analyzer.
The predicted milk impact was solely based on the change in legume with red clover affecting metabolizable milk energy with an impact of 4.4 pounds greater than alfalfa.
With clover substituted for alfalfa in the corn silage mix, the metabolizable milk protein increased by 1.8 pounds milk potential. Red clover also has higher pectin for energy than alfalfa.
Cool-climate option
Data from Kilcer's side-by-side trials at 1,207 feet above sea level in Delaware County showed red clover as an option for higher elevation and cooler locations, and for farms with heavier, poorly drained soils that will not support alfalfa production.
Cloudy, cool conditions in the Delaware County trial did not produce the minimum temperature for an alfalfa crop to break dormancy until May 12. The alfalfa there required 1,000 growing degree days to reach the 40% NDF quality level, while red clover hit the mark at 847 GDDs.
Whole-plant moisture at the optimum harvest date was 6.8 points higher for the red clover (83.5%) over the alfalfa (76.7%).
Additionally, Kilcer points out: "Red clover can also produce the opportunity for a high-yield, high-quality first cutting, as well as later-in-the-season quality harvest — and, with additional cuts, this trial across four different sites clearly showed that clover in a short rotation has the potential to increase the haylage yield on New York farms."
For farmers concerned that red clover will not dry down properly, Kilcer says to apply hay-in-a-day harvesting practices. That means wide-swath, same-day harvest with a proper inoculant to help preserve the higher sugar levels that accommodate rapid fermentation.
Precision feed management specialists Dale Dewing and Paul Cerosaletti assisted Kilcer's research in Delaware County. "Modern varieties of red clover are a viable option for farmers interested in feeding a high-forage ration," Cerosaletti says. "These improved varieties have enhanced disease resistance, winter hardiness and aggressive growth, with quality that supports high milk production. Additionally, clover has always been a better choice than alfalfa on less than well-drained soils, and can pave the way for a shortened crop rotation that will also pay dividends with enhanced corn, sorghum or sorghum-sudangrass silage yields."
Kilcer's video, "Red Clover: New look at an old crop for today's farms," is posted at advancedagsys.com/videos.
See advancedagsys.com and these past stories from American Agriculturist for more about his red clover research:
Dig deeper into alfalfa vs. red clover: farmprogress.com/commentary/dig-deeper-alfalfa-vs-red-clover
Red clover shows promise as a short-rotation forage: farmprogress.com/commentary/red-clover-shows-promise-short-rotation-forage
Source: New York Farm Viability Institute, which is solely responsible for the information provided and is wholly owned by the source. Informa Business Media and all its subsidiaries are not responsible for any of the content contained in this information asset.
Subscribe to receive top agriculture news
Be informed daily with these free e-newsletters
You May Also Like
---