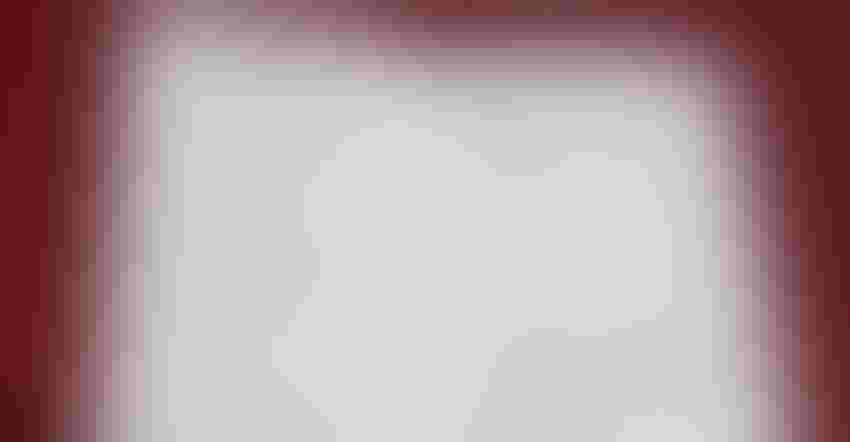 KNOW YOUR SEED: Checking seed tags carefully to make sure you know what you can spray over the crop is crucial. If you still aren't sure, contact your seed dealer to be on the safe side.
Tom J. Bechman
The first thing Dave Nanda advises doing before spraying postemergence herbicides on corn is checking seed tags for every hybrid in the field. Saving seed tags at planting to double-check traits before spraying is a good policy.
Nanda is director of genetics for Seed Genetics Direct. He notes the last thing you want to do is spray a herbicide over a hybrid that isn't tolerant to it and wind up with dead corn.
Saving seed tags and reading them carefully is a good first step. Here's an example from this spring: A grower intended to spray glyphosate over a field with four hybrids in it. He could determine clearly from the tags that three of the four hybrids in the field were resistant to glyphosate, the active ingredient in Roundup and dozens of other generic glyphosate products. When he couldn't find clear language about Roundup on the tag for the last hybrid, he took a crucial second step. He contacted the person who provided the seed. The seedsman double-checked and confirmed that the fourth hybrid was also tolerant to glyphosate.
Seed tag maze
Reading seed tags can sometimes be a challenge. Sometimes, tags are sewn into the bottom of the bag, and it's difficult to read the tag in place or to detach it without defacing part of the tag. Sometimes bags come with multiple seed tags, depending upon which traits are included in the hybrid.
The grower's problem with the hybrid in question was that it was clearly marked as a LibertyLink hybrid, meaning you could apply Liberty, whose active ingredient is glufosinate. However, he couldn't find a Roundup Ready logo or wording about glyphosate.
An industry source notes there is more than one source of glyphosate tolerance used in the industry. If it's not Bayer's Roundup Ready trait, the tag won't carry the Roundup Ready logo. However, it's likely still glyphosate tolerant. For example, Syngenta's Agrisure Viptera trait is glyphosate tolerant, but it doesn't use the Roundup Ready technology.
The source notes, in fact, that to his knowledge, all hybrids with GMO traits are glyphosate tolerant. Unlike the grower in this example, most farmers assume that's the case and don't ask, Nanda says.
Sometimes people also make assumptions that hybrids are Liberty-tolerant, when in fact they don't have resistance to glufosinate. Spraying glufosinate on regular, non-traited or glyphosate-tolerant corn will kill it. Spraying glyphosate on conventional corn or LibertyLink corn without the glyphosate trait would kill it.
What's the best policy? Nanda says if you can't find specific language on the tag, contact your seed dealer before you make herbicide applications.
Most companies list trait information for various hybrids on the company website. However, if you flip through enough websites, you'll likely run across some instances where the information may be there, yet it's still not clear which herbicides can be applied safely.
You may feel safest getting assurance from a seed dealer if it's not clear on the tag. Don't risk making a costly mistake that could result in replanting the field late in the season.
About the Author(s)
Subscribe to receive top agriculture news
Be informed daily with these free e-newsletters
You May Also Like
---