Quick Take: IBA summer conference, online cannabis course and more
Quick Take: IBA summer conference, online cannabis course and more
IBA names board members and award winners, new cannabis certificate program offered, ag education programs receive funds, virtual dairy tour and commodity board candidates announced.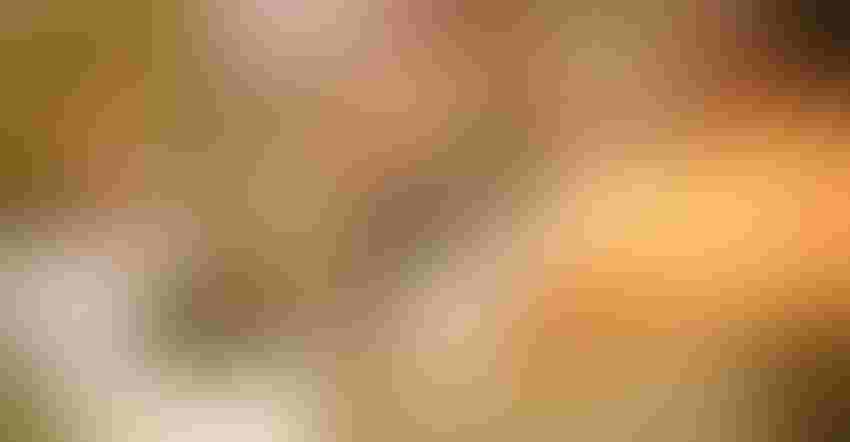 CONFERENCE: Paul Walker, the new Illinois Beef Association president, and other IBA members attended the annual summer conference in East Peoria, Ill.
Sierra Day
IBA names award winners, new board members
The Illinois Beef Association hosted its annual summer conference and tour June 8-9 in East Peoria, Ill. Throughout the two-day event, members attended workshops, visited farms, elected new leaders and awarded outstanding individuals.
This year, five offices were available on the IBA board. The following were elected:
President Paul Walker, Danvers, Ill.

Vice President Dave Duzan, Lexington, Ill.

At-Large Policy Director Wes Hornback, Monticello, Ill.

At-Large Policy Director Cody Lowderman, Macomb, Ill.

District 3 Checkoff Division Director Jamie Martz, Maple Park, Ill.
Walker says he looks forward to representing Illinois beef producers throughout his time in the role as president.
Five award winners were also recognized at the conference. Winners were nominated and then selected by a committee based on their contributions to the beef industry in Illinois.
The 2021 IBA award winners are:
Farm Family of the Year. The Frost Family, Tallula, Ill.

Seedstock Breeder of the Year. Lorenzen Farms, Chrisman, Ill.

Commercial Producer of the Year. O'Hern Stock Farm, Vermont, Ill.

Environmental Steward of the Year. Wildberry Farms, Hanover, Ill.

Outstanding Junior of the Year. Grace Arnold, Clinton, Ill.
New cannabis course and certificate program
More and more states are legalizing the personal production and sale of cannabis, which has led to a new online course and certificate program at the University of Illinois.
DK Lee, instructor for the new course, says participants will learn about classification as well as how to grow and manage cannabis based on their goals such as medical marijuana or hemp fiber, proteins and oils.
The semester-long online course is open to any individual interested in cannabis production or any current students enrolled in the Crop Sciences Department at U of I. Registration is currently open for the fall semester. While students can participate in the course without a degree program, this class is also part of the new cannabis certificate program.
"There's also so much misinformation in labels on CBD and marijuana products," Lee says. "I want to help people understand what's out there."
For more information about the new course and program, visit the U of I crop sciences website.
Compeer awards ag education and classroom grants
This year, Compeer Financial's Fund for Rural America awarded $149, 114 to 55 high schools in Illinois, Minnesota and Wisconsin as part of the Agriculture Education and Classroom Equipment Grant Program. The grants are intended to help ag education programs and classroom equipment.
Karen Schieler, senior corporate giving specialist at Compeer Financial, says, "This program is designed to help schools expand their agriculture education programs and connect students with the latest technology."
The 13 programs in Illinois that received grants are:
Camp Point Central High School

Ohio Community High School

Southeastern CUSD 337 Agriculture Department

Williamsfield High School
Interested in applying next year? Applications open in April 2022. Learn more at the Compeer Financial website.
Make a virtual dairy farm visit
On July 1, the Illinois Milk Producers Association, U of I Dairy Extension and Illinois Farm Bureau will hold an on-farm dairy tour of Hunter Haven Farms via Zoom. A panel discussion will follow the tour. The virtual tour will take place from 11:30 a.m. to 1 p.m.
Established in 1976, Hunter Haven Farms has continued to expand into 900 head of registered Holsteins. The farm is owned by Doug and Tom Block, Prairie Farmer Master Farmers in 2009. Scott Brenner, a dairy farmer, as well as Phil Cardoso and Derek Nolan from the U of I will lead the farm tour, which will discuss cover crops, forages, and a methane digester.
Through the tour of the operation, participants will have the opportunity to learn more about how a biodigester uses methane gas generated from cow manure to create energy used in other areas of the farm.
Brenner, Cardoso and Johnson will also serve as panelists following the guided virtual tour. This question-and-answer session will be centered around energy efficiency programs on dairy farms.
This year, there is no fee to attend the tour; however, participants must pre-register online. After registering, individuals will receive a Zoom link to the tour. For those unable to attend at the scheduled time, a recording will be available after the event.
To learn more about the event, visit the IMPA website.
Elect new commodity board members
Voting will occur on July 6 for new directors on the Illinois Corn Marketing Board, Illinois Soybean Program Operating Board, and Sheep and Wool Marketing Board.
Jerry Costello II, Illinois Department of Agriculture director, says members elected to commodity boards are a key part in determining which projects are funded by state checkoff dollars.
Anyone who produces and markets commodities represented by these boards is eligible to vote. Producers can vote during regular business hours at county Extension offices.
Can't vote in person on July 6? Request an absentee ballot by June 30 at 5 p.m. by emailing [email protected] or by calling 217-524-1083.
Below are the Illinois Corn Marketing Board districts holding elections in 2021, as well as the candidates for the position:
District 2. Jon Rosenstiel, Pearl City, Ill.

District 5. Art Bunting, Dwight, Ill.

District 8. Ross E. Pauli, Edwards, Ill.

District 14. Dale Handrich, Waterloo, Ill.
The following are candidates for the Illinois Soybean Program Operating Board in districts holding elections:
District 2. Steve Pitstick, Maple Park, Ill.

District 10. Elliott Uphoff, Shelbyville, Ill.

District 11. Matthew J. Murray, Paxton, Ill.

District 14. L. Brad Daugherty, West Union, Ill.
The Sheep and Wool Marketing Board districts holding elections and seeking candidates are as follows:
Subscribe to receive top agriculture news
Be informed daily with these free e-newsletters
You May Also Like
---