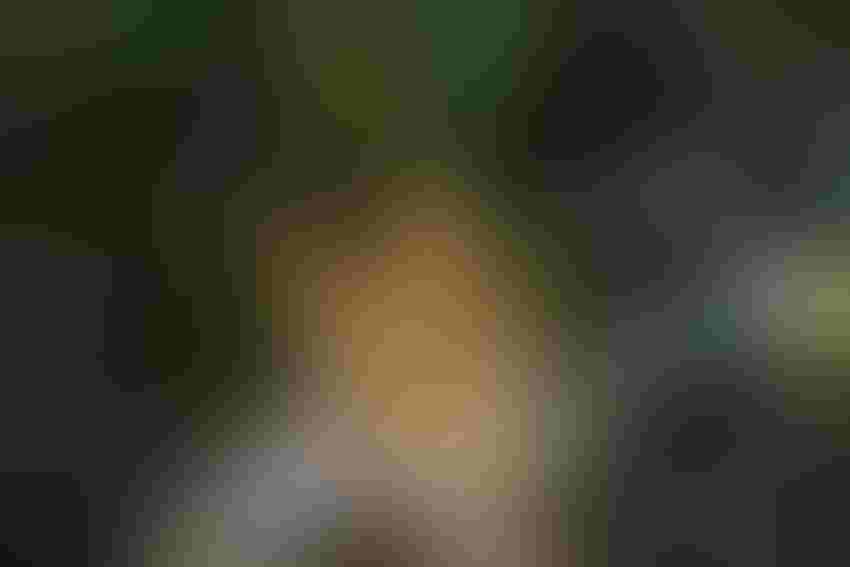 Corn farmers can get more from their fertilizer through proper placement as a way to improve yields without adding more expense to get there.
So advises North Carolina State University Extension Corn Specialist Ron Heiniger, who reminds growers that yield is a multiplier and they need to multiply their yields at a faster pace than they increase costs.
"Costs are increasing," Heiniger said at the 29th North Carolina Commodities Conference in Durham on Jan. 11. "Tractor prices are going up, combine prices are going up, seed prices are going up. The cost of everything is going up."
To make up for the higher costs, farmers need to increase their yields. Heiniger said the good news is that North Carolina farmers are moving in the right direction. In 2017, the average statewide yield in North Carolina was 140 bushels per acre, just two bushels below the all-time state record of 142 bushels per acre in 2013.
"The last four out of five years we've had yields that are in the top six yields of all time for North Carolina producers. We are making yield progress in this state. Even the lowest yield in the last five year would rank in the top 12," Heiniger said.
Unfortunately, prices have not kept up with the growth in yield, which is why farmers need to find ways to increase yields without adding extra costs. "Our job and one thing we can control is yield," Heiniger stressed.
"The first thing is getting more from what we do with fertilizer through placement. We need to get the crop as uniformly up as possible. We need to get it up as quickly as possible and that all depends on putting a solid root system under that crop," he said.
The key is putting down fertilizer at the right place and the right time when the crop most needs it. Heiniger said one approach is the 2 x 2 x 2 approach where fertilizer is applied on both sides of the row, providing the opportunity to intersect with the corn plant at the right time giving it the boost it needs.
Heiniger pointed to Georgia grower Randy Dowdy who topped the National Corn Growers Association Yield Contest with a whopping 521 bushels per acre in 2016. Dowdy, who spoke at the North Carolina Commodities Conference last year, said that for every increase in tissue concentration he would see an increase in yield.
Research in North Carolina confirms Dowdy's findings. Nitrogen tissue concentration at tassel time is important. "For every percent increase tissue concentration, you can increase yields by 30 bushels. A fast way to get yield increase is to more nutrient uptake by that crop," Heiniger said.
Subscribe to receive top agriculture news
Be informed daily with these free e-newsletters
You May Also Like
---