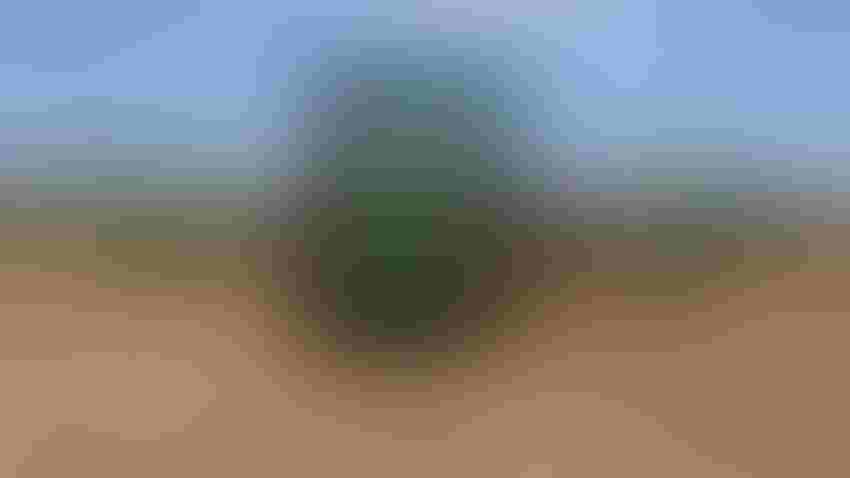 COVER MORE ACRES: In a three-year study, Beck's Practical Farm Research showed the same corn yield could be achieved planting at 7.5 mph with high-speed planter attachments vs. going 5 mph with regular planting tubes.
Tom J. Bechman
Your child comes home from Purdue University for the weekend and can't wait to share what they learned. "Dad, we need to buy a bigger planter."
"New planters cost money," you say. "Ours works just fine."
"But we're not getting enough acres planted per day. My professor says that if all our corn is planted by May 10, we stand to harvest more yield and net more income. With the climate changing and wetter springs, we need a bigger planter to get more acres in the ground quicker."
"OK, here is our banker's phone number," you say. "Call and tell him why we need to increase our line of credit to buy a new planter. Good luck!"
Pulling the banker card just might end the conversation. But while all ideas a child brings home may not fit Dad's operation, is there some truth to this one? Could you increase overall farm income if more corn acres got planted on time?
High-speed planting options
Steve Gauck, a regional agronomy manager for Beck's, based near Greensburg, Ind., believes there is value in getting corn planted on time, provided soil conditions are suitable. He also believes you can do it without buying a new planter.
There are typically three options, Gauck says. You could buy a second planter, which also requires a second tractor and operator, making it the most expensive option. Or you could do as suggested in the earlier example and trade up to a bigger planter. The third option is installing high-speed planting tubes on each row of your current planter. Typically, this is the least expensive option.
Planting faster, generally above 5 miles per hour, has often been associated with less uniform stands, which leads to yield hits. However, new retrofit, high-speed planting options offered by various companies claim they can help you achieve the same or similar accuracy at higher planting speeds.
Beck's Practical Farm Research team tested the concept for three years, using SpeedTube high-speed planting tubes from Precision Planting. Their three-year data indicated they could plant at 7.5 mph with the planter equipped with high-speed planting equipment and harvest the same yield potential as planting at 5 mph with standard seed tubes. If a product or practice pays every year for three years, Beck's calls it a PFR-Proven practice. High-speed planting earned that designation.
Their most important finding, Gauck says, is that with a 16-row planter with standard seed tubes at 5 mph, they planted 17 acres per hour. Equipped with high-speed equipment, the same planter at 8 mph planted 27 acres per hour — 59% more acres.
Spending more money, you could opt for a 24-row planter with standard seed tubes, drive 5 mph and plant 25 acres per hour, which is 47% more than with a 16-row planter at 5 mph. But you're still covering fewer acres than with a 16-row planter equipped with SpeedTubes planting at 8 mph.
Subscribe to receive top agriculture news
Be informed daily with these free e-newsletters
You May Also Like
---