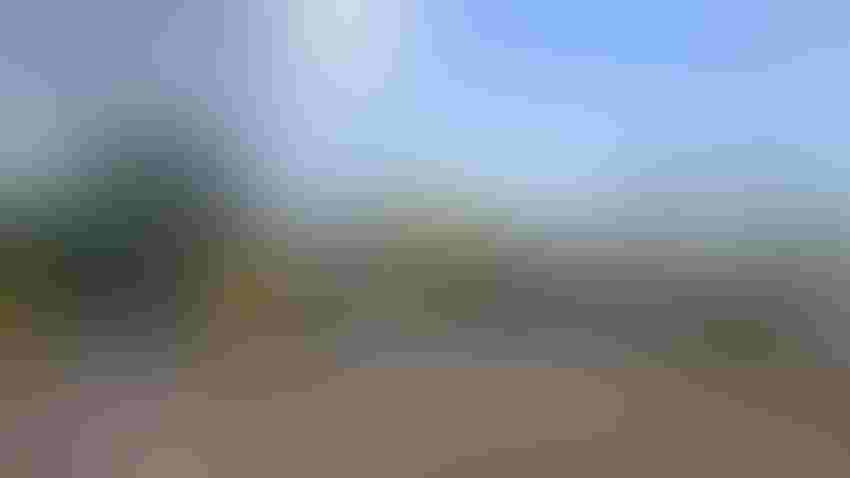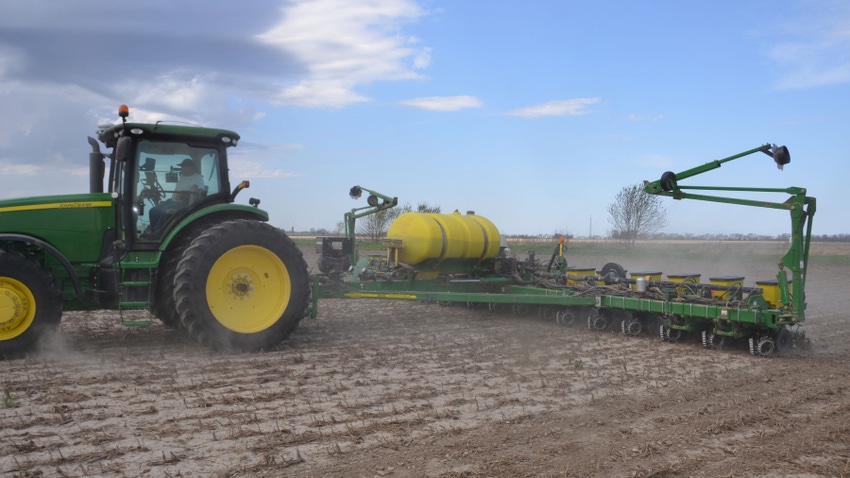 PLANTING TIME: When you should start the corn planter rolling depends more on soil and weather conditions than dates on a calendar.
Tom J. Bechman
There is a lot of emphasis on getting corn planted early to maximize yields. If you farm in the Midwest, this window may be mid-March to mid-May, depending on your location. However, picking the right time to plant for good stand establishment is even more important than planting early.
Some growing seasons favor later planting to get a good stand rather than planting into marginal soil conditions. Our studies have shown that if you obtain a reduced stand because soils were too cold and wet or the temperature patterns went against you, yield suffers. Corn doesn't compensate for thin stands like soybeans. A stand below 28,000 plants per acre often means lower yields.
How do you marry early planting date with the need for a good stand? First, make sure soil temperatures are headed in the right direction — up. Second, look at the next three days following the day you intend to plant. Is the forecast favorable with warming air temperatures and sun? Or is there a large probability of cooler, cloudy days?
There is a "wrong day" to plant every year. However, you can only be sure when that is after the fact. Paying attention to soil temperature and short-range weather forecasts can reduce the odds of hitting it. At the same time, you increase chances of planting during the first stretch when conditions are favorable.
Why plant corn early?
What drives the emphasis on planting early? It's the desire to capture sunlight. When we can both plant early and get a good stand, more energy should translate into more corn.
Corn breeders have developed hybrids with upright leaves, which capture more sunlight and also allow lower leaves to receive more light. These hybrids may also be planted at higher populations. Forty years ago, typical populations were 16,000 to 18,000 plants per acre in 36- to 40-inch rows. Present-day hybrids have better stalk and root strength and can be crowded in narrower rows.
More than 25 years ago, we predicted that someday we will plant corn in 10-inch rows at 60,000 to 70,000 seeds per acre in equidistant spacing and harvest 400 to 500 bushels per acre. That day doesn't seem too distant anymore.
Shorter hybrids are an attempt to use more sunlight and increase yields. Recently, we learned scientists at Purdue University have developed new genes for producing shorter dwarf corn that may be more productive than the dwarf hybrids in the past.
The easiest and least expensive way to make greater use of free energy without buying new machinery and with hybrids already available is planting early. In most situations, early planting produces higher yields. The longest day of the year in the Northern Hemisphere is June 21. During the two-month period from May 21 to July 20, we get more sunshine than during any other two-month period in the year.
You will capture the greatest amount of sunlight if you plant corn early enough to have a full canopy by May 21. Early planting generally produces shorter plants with less root and stalk lodging, better-quality grain, and lower moisture at harvest. You trap more energy from the sun and save energy after harvest by reducing drying costs.
Nanda is director of genetics for Seed Genetics Direct, Jeffersonville, Ohio. Email [email protected] or call 317-910-9876. Please leave a message.
Subscribe to receive top agriculture news
Be informed daily with these free e-newsletters
You May Also Like
---