Panhandle crop production offers challenges to Oklahoma producers
Panhandle crop production offers challenges to Oklahoma producers
Limited moisture conditions are a fact of life for farmers in the Oklahoma Panhandle.We have to stretch moisture as far as we can to make a crop," says Bob Dietrick."If it's not profitable, it's not worth doing."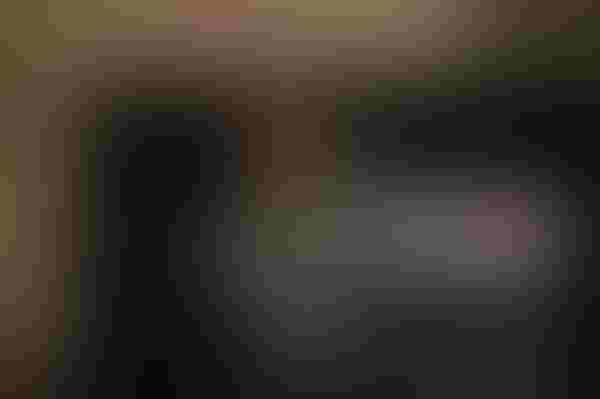 <p> RESIDUE MANAGEMENT is a key to successful reduced tillage systems, says an Oklahoma farmer.</p>
Limited moisture conditions are just a fact of life for farmers in the Oklahoma Panhandle. Success requires adapting, adjusting and sometimes accepting that water resources will not be adequate to meet yield goals for a particular year.
"With 16 to 18 inches of average rainfall, we have to stretch moisture as far as we can to make a crop," says Bob Dietrick, grain sorghum and wheat farmer from Tyrone, Okla.
Dietrick shared some of the practices he follows to get the most out of his limited resources during the recent No-till Oklahoma Conference in Norman.
A grain sorghum, wheat and fallow rotation offers the best option for his operation. "It has to be profitable," he said. "If it's not, it's not worth doing."
He adjusts to conditions. "I tend to plant grain sorghum for a lower population. It's an adaptable plant, so 60,000 to 65,000 heads per acre is optimum for us. I like to plant thin and let sorghum flex to conditions."
Tillering makes up for the lower seeding rate.
Like what you're reading? Subscribe to Southwest Farm Press Daily and get the latest news  right to your inbox,
Starting clean is also an advantage. "A weed will use as much water as a crop plant," he said. Weed control starts following wheat harvest. "We keep the wheat clean and spray after harvest."
He prefers to use as little tillage as possible but does not rule out tillage as needed. "Tumble windmill grass is the one thing that keeps me from being 100 percent no-till," he said. "I may plow with sweeps twice prior to planting wheat, late June or July and again in September. I don't like tillage but sometimes I'm forced into it."
Reasons to till
Farmers can find several reasons to till soil, Dietrick said. "They can till to cover up last year's errors. They can till to increase water infiltration or to improve water storage capacity. They also may till to reduce soil bulk density and to roughen up soil to reduce erosion." Controlling resistant weeds, smoothing soil for ease of planting, and preparing an adequate plant environment are other reasons for tillage.
But tillage also may bring compaction and "roots that run vertical instead of horizontal," Dietrick said. "Residue management is a key. That's why I moved to strip till. That also helps me with time management at planting.
He maintains as much crop residue on the soil as possible to hold moisture and improve soil quality. "I like to have two crops of residue on the soil at all times," he said. "The last two years, I have grown nothing for residue."
He's added weights to his planter to put more down pressure on the unit to cut through residue. "Taller stubble can be difficult."
Strip till creates a slight berm. He runs a mold knife about 8 inches deep and puts in about 80 pounds of nitrogen.
"I want to apply nitrogen on the conservative side," he said. "Economics is a factor."
He also recommends farmers participate in a Master Marketer program offered by the Texas AgriLife Cooperative Extension Service. One advantage, he said, is that growers learn to be more aware of production costs and efficiency.
"We need to be better marketers. Marketing a crop is as important as growing a crop. Everything we do, we figure out through economics."
Subscribe to receive top agriculture news
Be informed daily with these free e-newsletters
You May Also Like
---