With a warmer than normal winter, spring may come early to many Missouri farm fields bringing with it weeds. Typically, giant ragweed is one of the first to emerge in April. Once this weed arrives, other generally follow suit. And if the warm weather of 2012 persists into 2013, they may arrive earlier.
Knowing what weeds to plan for is crucial to creating a control plan. Kevin Bradley, University of Missouri Extension weed specialist outlined the top 10 weeds to watch for this year at the MU Crop Management Conference.

Researchers combed more than 130 locations across much of northern Missouri, from along Highway 50 in the central portion of the state and north, to the western side of the state. They wanted to document just what weeds were popping up in fields. They looked at fields that had been in a soybean-corn rotation, corn-soybean rotation and soybean-soybean rotation. And they saw two common weeds popping up in both corn and soybean fields.
"There was no surprise," Bradley said. "Waterhemp was number one and morningglory was number two."
Both weeds showed up heavily in soybean and corn fields. Waterhemp was seen 51% of the time in corn fields surveyed and 80% in soybean fields. "We still have a problem with waterhemp in the state," Bradley added. "There is no denying it."
Morningglory was most prevalent in corn fields at 45%, and 33% in soybean fields.~~~PAGE_BREAK_HERE~~~
Here is the list of the top 10 weeds in surveyed corn fields and the percent of surveyed field with the species:
10. Velvetleaf-10%
9. Large Crabgrass-16%
8. Fall Panicum-18%
7. Yellow Nutsedge-22%
6. Foxtail-22%
5. Horsenettle-24%
4. Cocklebur-24%
3. Prickly Sida-27%

2. Morningglory spp-45%
1. Waterhemp-51%
Below is the list of top 10 weeds in surveyed soybean fields and the percentage of the field with the species:
10. Yellow Nutsedge-11%
9. Fall Panicum-14%
8. Common Ragweed-16%
7. Velvetleaf-20%
6. Horsenettle-20%
5. Common Cocklebur-22%
4. Foxtail-24%
3. Prickly Sida-30%
2. Morningglory spp-33%
1. Waterhemp-80%
Still there are other weeds Missouri farmers should be on the lookout for during the 2013 planting and growing season.
New players
Asiatic dayflower is on Bradley's shortlist of weeds to watch. This weed tolerates very high rates of glyphosate, up to 8 times the application rate, making it difficult to control. Bradley recommended that in soybean fields, farmers should look at pre-herbicides like Sencor, Zidua and Firstrate, along with post herbicides like Firstrate and Cobra.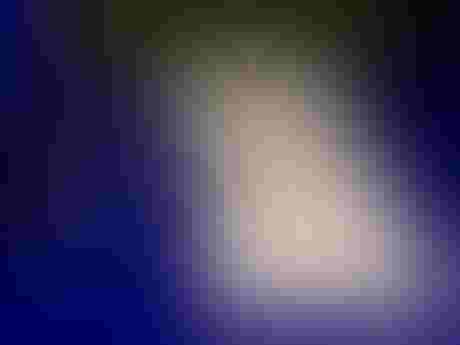 Another weed making its mark on the state is palmer pigweed or palmer amaranth. The problem with control of palmer amaranth is its resemblance to waterhemp. Oftentimes it can go misidentified by farmers and crop advisors.
There are a few distinctions for palmer amaranth.
-Diamond shape leaves.
-Long petioles on mature leaves
-Visual white water mark on leaves
-Fast growing
-Seedlings larger than waterhemp
-Poinsettia growth on leaves
Palmer can grow to great heights making it difficult to control at later stages. Bradley says the weed should be identified and treated early in the season.
He warms that there is a glyphosate resistant palmer pigweed in the southern states. So far, he has only seen the species along river bottoms, in sandy soils and Missouri's bootheel. "It is on the increase in the state," he said. "We need to be on the lookout."
About the Author(s) Editor, Missouri Ruralist
Mindy resides on a small farm just outside of Holstein, Mo, about 80 miles southwest of St. Louis.
After graduating from the University of Missouri-Columbia with a bachelor's degree in agricultural journalism, she worked briefly at a public relations firm in Kansas City. Her husband's career led the couple north to Minnesota.
There, she reported on large-scale production of corn, soybeans, sugar beets, and dairy, as well as, biofuels for The Land. After 10 years, the couple returned to Missouri and she began covering agriculture in the Show-Me State.
"In all my 15 years of writing about agriculture, I have found some of the most progressive thinkers are farmers," she says. "They are constantly searching for ways to do more with less, improve their land and leave their legacy to the next generation."
Mindy and her husband, Stacy, together with their daughters, Elisa and Cassidy, operate Showtime Farms in southern Warren County. The family spends a great deal of time caring for and showing Dorset, Oxford and crossbred sheep.
Subscribe to receive top agriculture news
Be informed daily with these free e-newsletters
You May Also Like
---