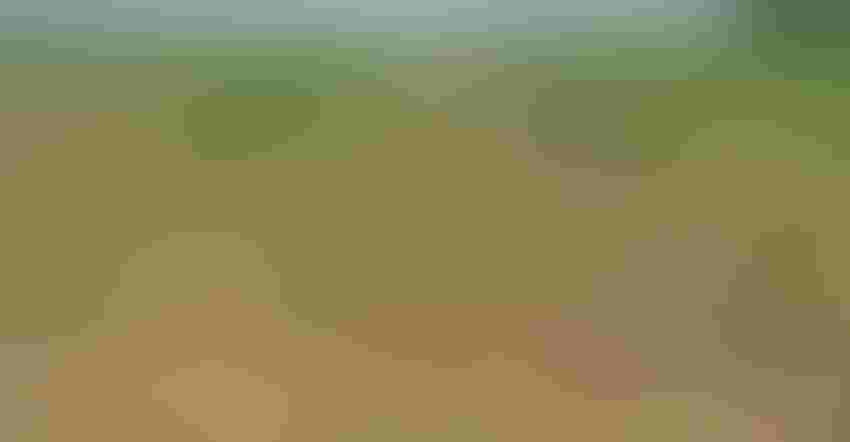 The recent drawback in grain prices has revealed the markets bias as overly bearish when it comes to the slightest bit of moisture in the forecast. If I were to write a letter to the market, it would say a couple of things. First, it has to rain eventually even to get just an average crop. Traders are acting as if a single rain will guarantee a bumper crop and send us on direct path for higher ending stocks when nothing could be further from the truth. Second, at this point in time, for a large part of the Midwest, even if the best case scenario of half an inch to an inch does materialize in the forecast, it will not even begin to address the deterioration that we are seeing. As one of our customers puts it: "In north Central Iowa the corn is rolling up today, beans are not growing. This could be a regional disaster of epic proportions soon in corn at least."
My farm is a couple hours from him and the situation is not much different. My crop does not need one inch of rain….it needs four inches! 
Markets are focused entirely on forecast rain chances and cooler temps, selling in anticipation.They are selling the rumor so the market will have the rain built in before it falls. It is going to take a lot of rain and a significant pattern change to end the drought. In the markets defense, forecast conditions are the best they have been with two systems showing potential to bring rain to dry soils soon.The market is reflecting that.
Weekly top soil moisture levels have only depleted despite the highly anticipated weather system that came in late last week. Changes in top and subsoil moisture Adequate/Surplus levels are as follows:
48 state topsoil: -4%      subsoil: -3%
18 state topsoil: -6%      subsoil: -5%
Cornbelt topsoil: -8%     subsoil: -8%
As one of our analysts put it, "it is like realizing your bucket of water has a hole in the bottom when subsoil deficits suck topsoil moisture down while hot temps suck more from the top through evaporation when there is no crop canopy yet".
The silver lining to all of this is that other major corn producing countries lack their own cushion for ending stocks as well.  In previous years that the US experienced drought, other countries could have filled the export void. That is not necessarily the case this year. For example, if we cut Brazil's corn crop to the 85 to 90-million tones and leave the rest of USDA's balance sheet unchanged, it cuts exporter stocks from competitors to just a 20-day supply relative to global trade. That means there is no "cushion" available to offset anything less than a good U.S. crop. Competitor stocks will be so tight their governments will be under pressure to curb exports to protect their domestic users!  This will be very evident in Brazil.
Matthew Kruse is President of Commstock Investments.  He can be reached at [email protected].  
Futures trading involves risk. The risk of loss in trading futures and/or options is substantial and each investor and/or trader must consider whether this is a suitable investment. Past performance is not indicative of future results. Trading advice is based on information taken from trades and statistical services and other sources that CommStock Investments believes to be reliable. We do not guarantee that such information is accurate or complete and it should not be relied upon as such. Trading advice reflects our good faith judgment at a specific time and is subject to change without notice. There is no guarantee that the advice we give will result in profitable trades.
Subscribe to receive top agriculture news
Be informed daily with these free e-newsletters
You May Also Like
---