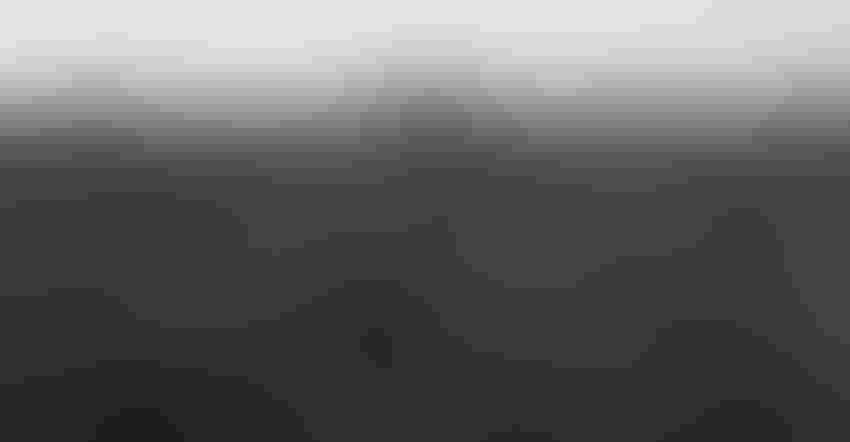 PLANTING: When it comes to planting corn, field conditions such as soil temperature should determine planting date instead of a calendar deadline.
Sierra Day
It's April 1. You have a recommended corn planting date of April 15 circled on the calendar. And if you're not putting seeds in the ground on that day, then you feel like you're already behind on the year's crop.
Don't pretend you're not guilty of this scenario — you're a farme;, it's just a natural instinct. And the planting date guideline is what you've heard from agronomists before.
But you can relax, because the date on the calendar isn't everything, says Erika Parker, Advanced Agrilytics precision agronomist in northern Illinois. You also need to consider soil conditions before planting corn and make those a priority.
In her role, Parker works with in-field experience and on-farm data to provide agronomic support to farmers. As hybrid characteristics have changed, she has seen a shift in priority from calendar date to soil conditions when it comes to selecting the ideal planting date.
Step back and look at the bigger picture, she says. Planting is a critical phase. Every farmer has the same goal of getting every acre planted in an ideal timeframe and in model conditions to maximize yield potential.
"If we think about our goal overall, there are four yield components," Parker says. "It's all about affecting those four yield components: kernels around the ear, kernels per row, kernel depth and harvestable ears.
 "We need to maximize those four yield components by having even emergence and getting the longest growing season possible."
Ideal planting window
Longest growing season possible, you say?
Yes, there's data that shows if you plant after May 10, then yield potential begins to decrease. So, you do want to try to plant before then and give plants the longest growing season possible, Parker says. But racing against the calendar isn't always the answer to maximizing yields.
Soil conditions such as soil temperature and moisture matter, too, she says. Consistent soil temperature and moisture levels throughout a field allow for even emergence. If there's uneven emergence, then all yield components are negatively impacted.
Parker says there's risk or reward when deciding to plant early, especially based on the calendar:
Reward. If Mother Nature is nice, all plants come up evenly and the weather doesn't turn back cold, then there is a maximized growing season and yield potential.
Risk. The weather turns cold again, which is detrimental to seedlings. The shift in weather also affects hormones in the plants and can negatively impact emergence, vigor and yield. And if soil conditions are too wet, there is risk of the furrow not closing and impacting germination and emergence.
Cue planting based on soil conditions to best maximize yield potential, Parker says. Remember, soil temperatures need to be 50 degrees F to plant. And keep in mind that cold, damp soils will cause plants to lose stands faster.
Other factors
It's not all just about soil conditions and a calendar. Parker says there are other factors to consider when deciding to plant:
Crew efficiency. Figure out how many acres your operation can cover in a day based on equipment and labor. Do you need a planter modification? Think about what you need to do to plant for even emergence and prevent risk to yield potential.
Field forgiveness. Evaluate field conditions, aside from temperature and moisture, when deciding which fields to plant first. Fields that are well tiled and have high organic matter are going to best tolerate unpredicted cold and damp weather conditions of early planting.
Hybrid selection. Understand the strengths of your selected hybrids. Plant hybrids that can withstand weather stress earlier in the planting window. And when it comes to cold germ tests of hybrids, be cautious. While these tests are helpful, they are a guide of how a hybrid may perform in cool soil conditions at planting — not a guarantee.
Unfortunately, there's no perfect way to determine the best planting date, Parker says. In fact, it would require being able to predict the future. So, use your best judgement and control what you can.
Subscribe to receive top agriculture news
Be informed daily with these free e-newsletters
You May Also Like
---