New NCGA leader: Chris Novak
New NCGA leader: Chris Novak
Think DifferentA self-confessed "farm kid from eastern Iowa," Chris Novak says it was his involvement in Future Farmers of America that persuaded him to replace an early interest in law enforcement with a career in agriculture. Novak outlines three major questions facing the corn industry:How do we maintain the ethanol infrastructure we've built through the Renewable Fuels Standard to insure we can grow consumer demand?How do we ensure biotechnology approvals and maintain open markets?How do we look at livestock relationships and ensure we have readily available corn supplies for a growing livestock industry?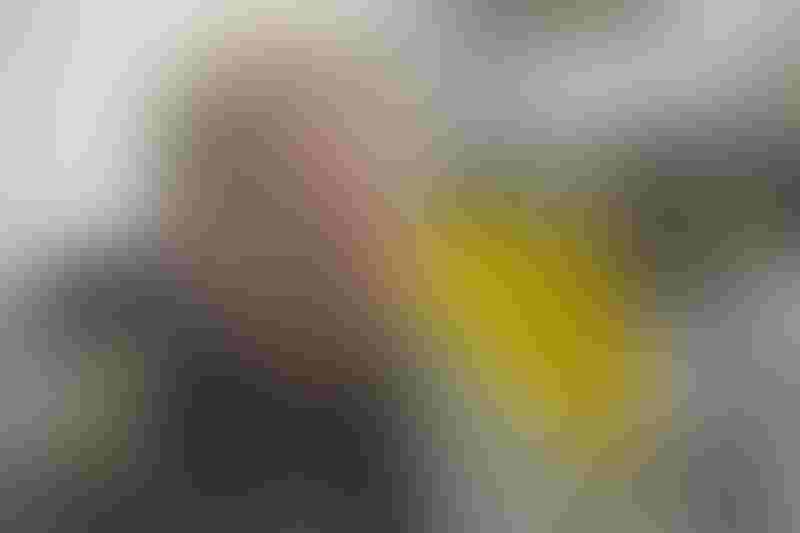 Ask about the qualities of Chris Novak, the National Corn Growers Association's (NCGA) new chief executive officer, and common themes quickly become apparent. Members of the NCGA selection committee, which picked Novak to succeed retiring CEO Rick Tolman, call Novak "strategic." John Johnson, National Pork Board acting CEO, who worked under Novak there, calls him "a strategic thinker par excellence."
Thinking back to Novak's work on Senator Charles Grassley's staff in the 1980s, Jane Shey of Shey Associates says he is smart, energetic, balanced and easy to deal with. "That's not always what you find in Washington," she says. "He knows and loves agriculture."
Fred Yoder, a past NCGA president who served on the selection panel, cites a third quality that made Novak stand out in a tough competition. "He has an awesome understanding of the chemistry between the state corn organizations and the national," Yoder says, "and that's very unusual."
Seven days into his new role at NCGA, Novak wants to talk about profitability, the challenges NCGA faces and the organization's strengths, rather than himself.
"The foremost challenges we face are certainly pricing and profitability," he says. "How do we ensure that we've built the demand for this record corn crop, and beyond that, we have to talk about ethanol and trade – two major drivers for demand – and about the livestock industry, which has been a mainstay for us."
Novak has previously worked in all three demand sectors for corn: with Grassley to expand funding for value-added corn exports, at the Indiana Corn Marketing Council to build ethanol demand and, most recently, as CEO of the National Pork Board to work with the livestock industry.
He cites the partnership between state and national corn organizations and NCGA's ability to put together checkoff tools, policy tools, public relations and consumer outreach programs as unique strengths.
"I think NCGA has a much more seamless approach; that's one of the organization's strengths and one of the reasons it has been successful from a policy standpoint," Novak says. "We can look at the farm program developments NCGA has brought to the table and easily say NCGA was pushing the right mix of farm programs at the right time to serve today's industry."
What prompted his move to NCGA?
"A tremendous group of leaders and a very progressive industry looking down the road at the challenges that are coming and how we meet them – not just by developing new demand for our product but also at how we mitigate risk within the industry," Novak says.
Subscribe to receive top agriculture news
Be informed daily with these free e-newsletters
You May Also Like
---